Although we did little things here and there we pretty much took most of the fall and winter off from this project. This project has seemed to be more work then starting from scratch in the other parts of our basement.
We had a really important birthday coming up and wanted the space usable for the event. Some really good friends came into town and we literally had one of those Reality TV Home Improvement Show Marathon finishes. It was crazy, we were all running around from task to task and just knocked it out. Such a fun time and a great bonding experience.
We still have a few hundred little things on the punch list and the entire wine rack wall to stain but the space is usable... in fact we were fortunate enough to have some close friends and neighbors come over and celebrate a birthday in our nearly complete bar.
The results have absolutely exceeded our expectations. The space turned out better than what we had originally
envisioned
but you be the judge. Enjoy!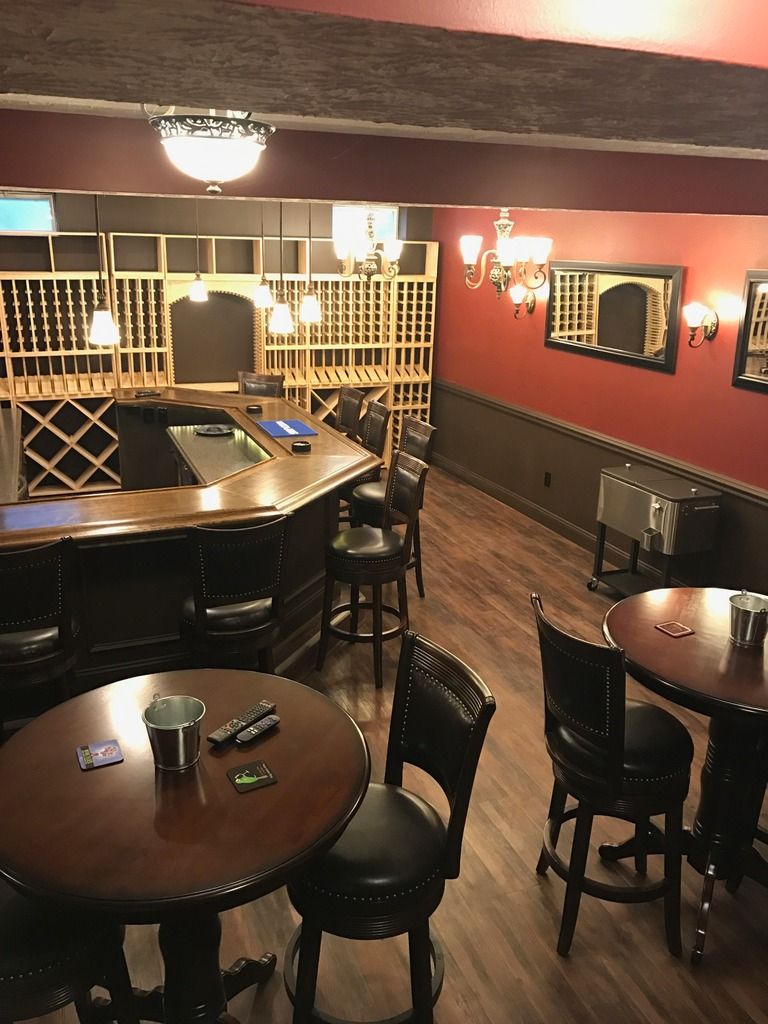 Still have to stain wine racks and paint back wall Red