The project isn't done yet but we have used the space a few times because it is functional. We took all the plastic off everything and cleaned it up for our daughters birthday a few months ago and just haven't wanted to get it all messy again with drywall dust. Finishing up the drywall work and painting the top half of the walls are the last major tasks in this project. There are a few dozen little punch list items but nobody would know about them but us.
Here are some pictures of what it looks like right now.
Still have to finish mudding that back wall and side wall near the sconces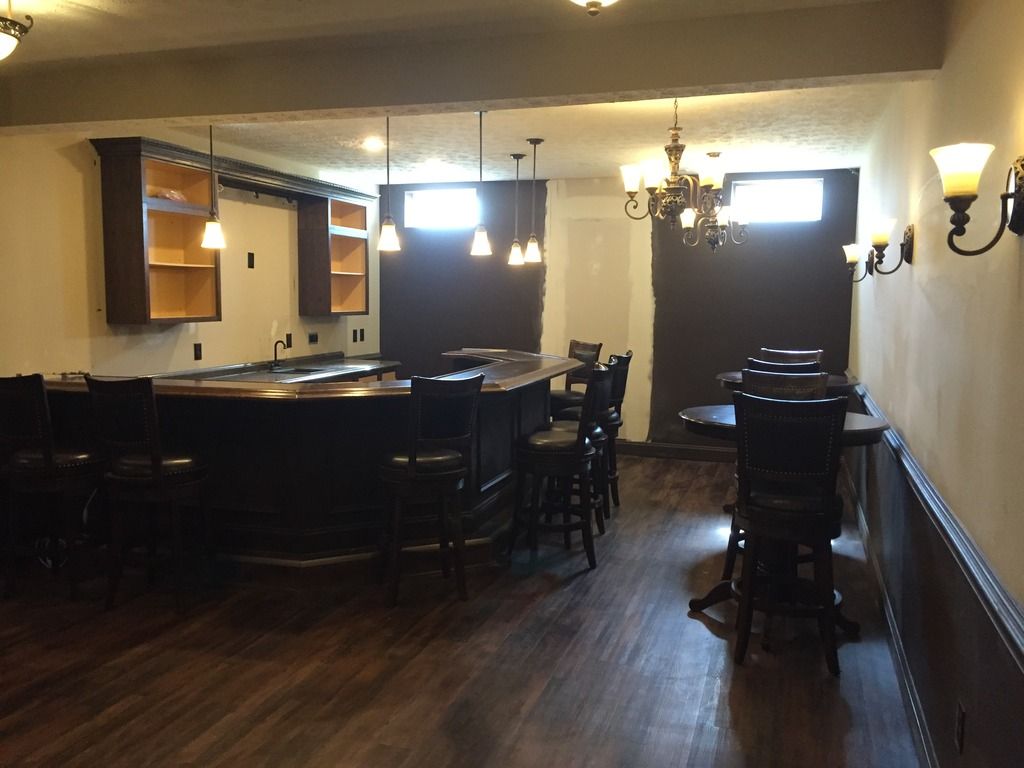 Ended up moving those pub tables due to how cramped it is. Going to put in
a standing bar shelf on that wall under the sconces.
Upper and Lower Cabinets Stained and Poly'd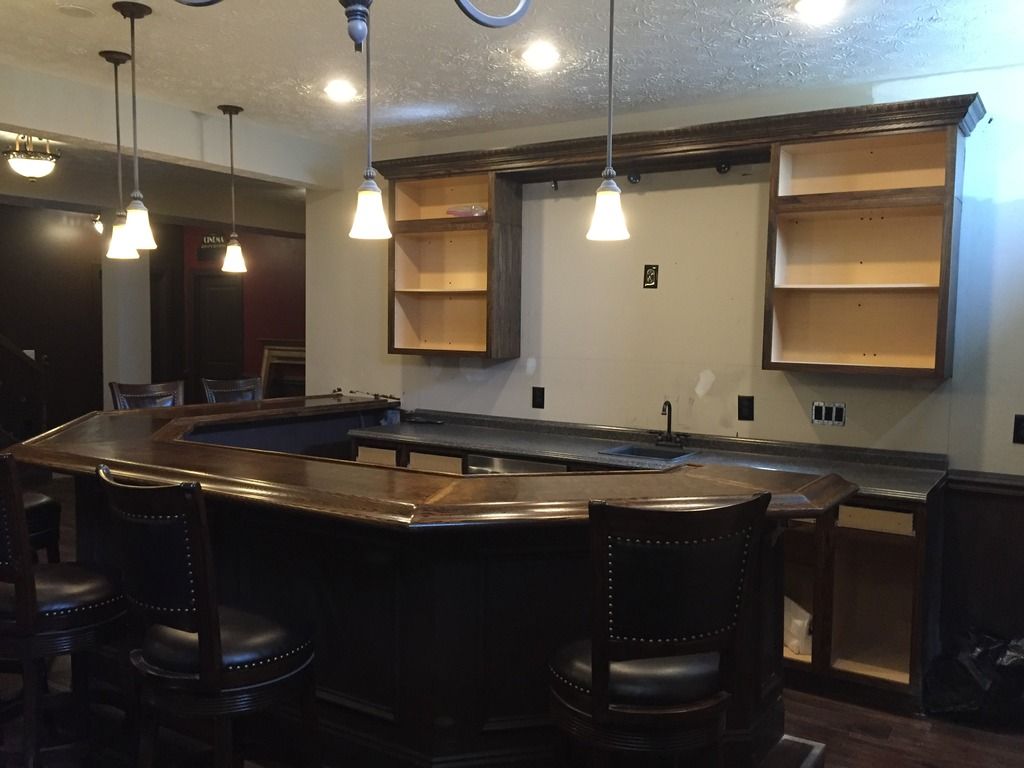 In this pic you can see we moved the pub tables to try them out. really like them
over there... except we had originally planned some oversized chairs there.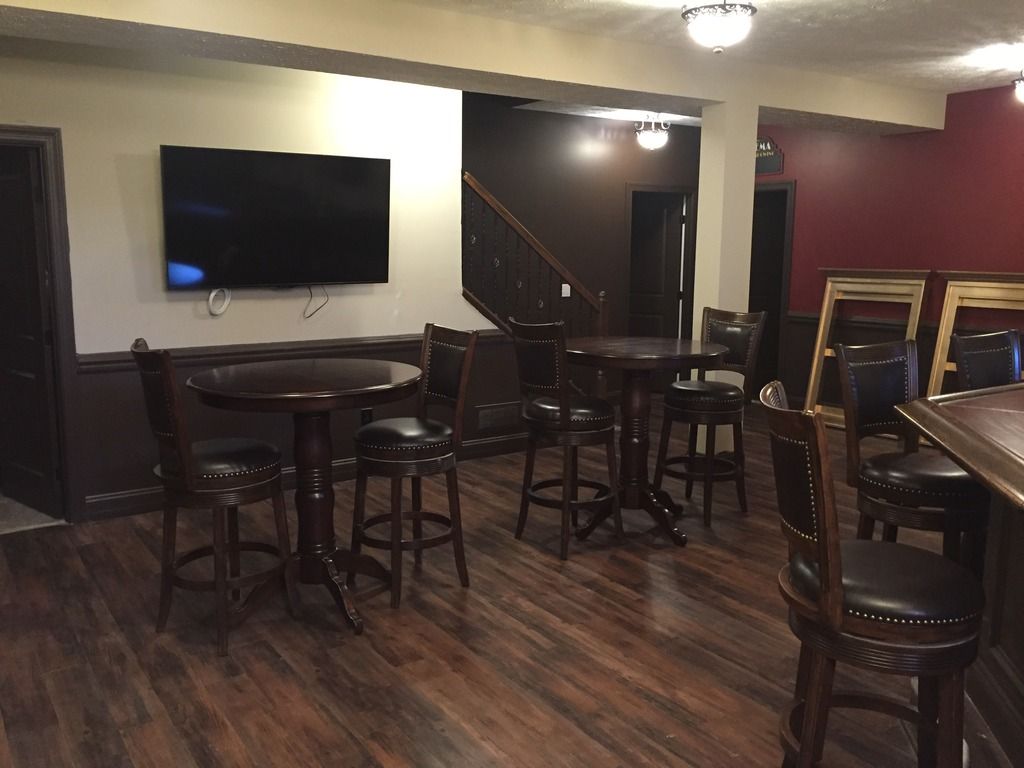 In this pic you can see the Red Wall on the right. We decided to do all the
walls this color instead of our original faux idea. Just more rich and warm.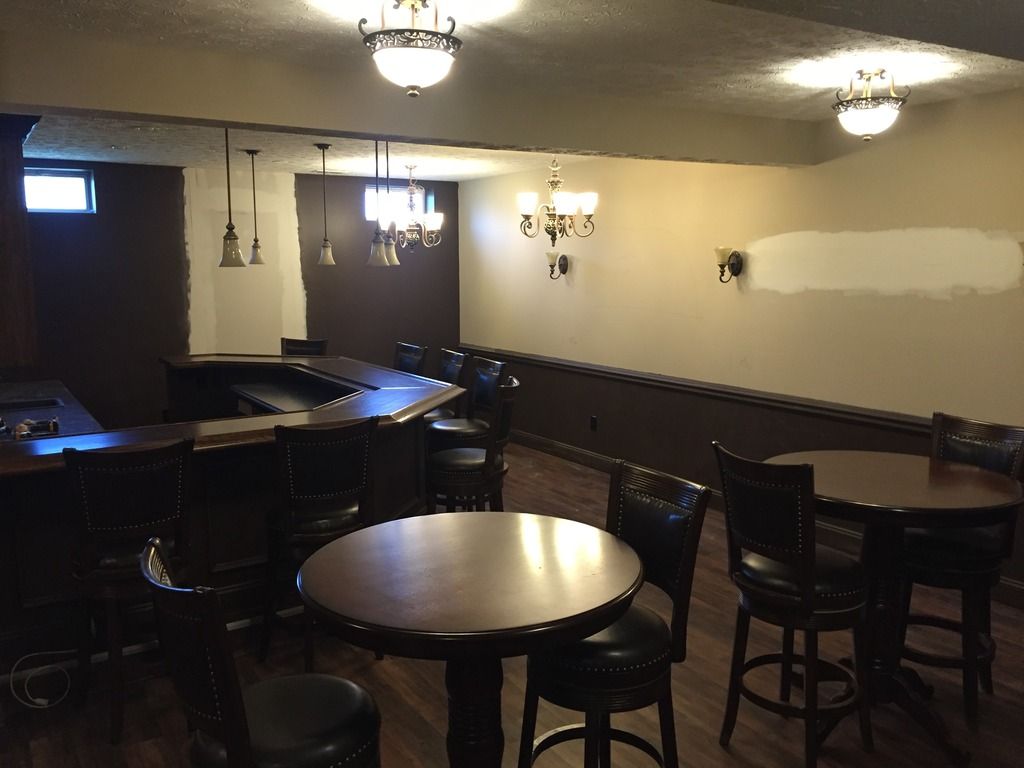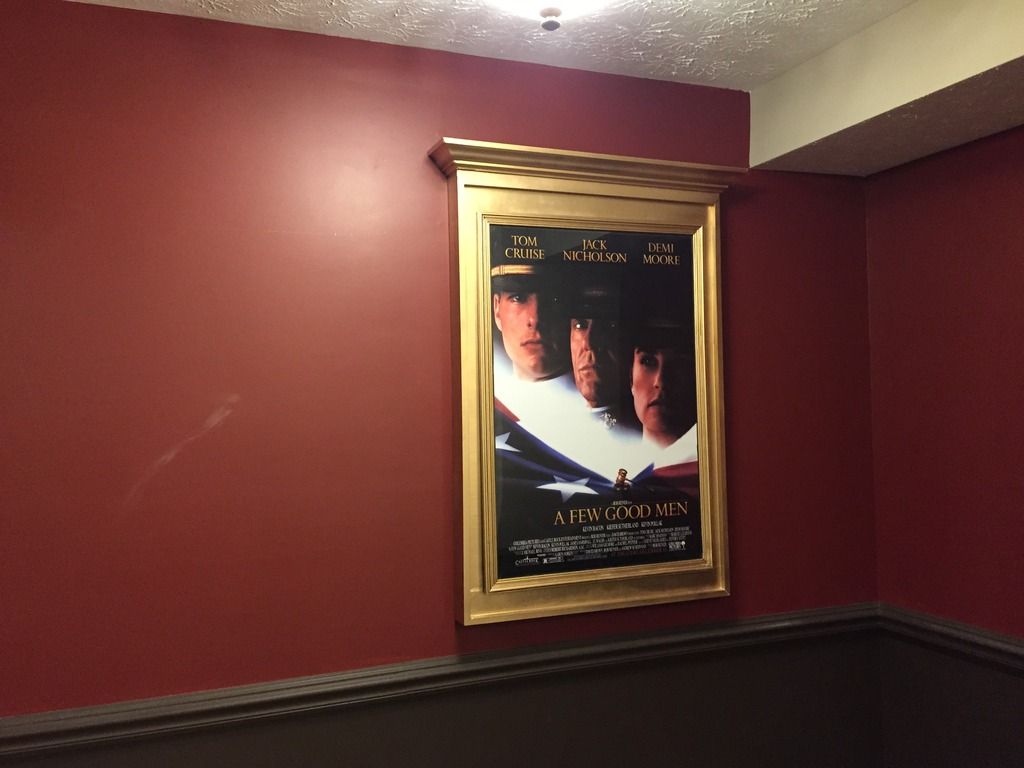 This is the color we are going to do throughout the bar