Received the final drawings and concepts from
Wine Racks America
. First off, the company is absolutely wonderful to work with. Very customer service focused company that is easy to work with and delivers on what it promises. Ordered racks on a Monday, they shipped the next day and I had them by the following Monday... oh and shipping was free! They offer a design service and were very helpful in talking through ideas, getting to know what you were trying to achieve and visualizing that idea as pictured below.
Absolutely love the concept and can't wait to see it come to life. Don't remember what the total bottle count was but I think it is in the neighborhood of 850+ bottles plus cube storage for cases. Now all I need is some time off to get home and do the work. I'll make sure I make comments on how easy/hard they are to put together and stain. I'm currently wondering if they would be easier to stain while in pieces or after assembly. There will be some small finish nail holes, so there would be touch up required either way.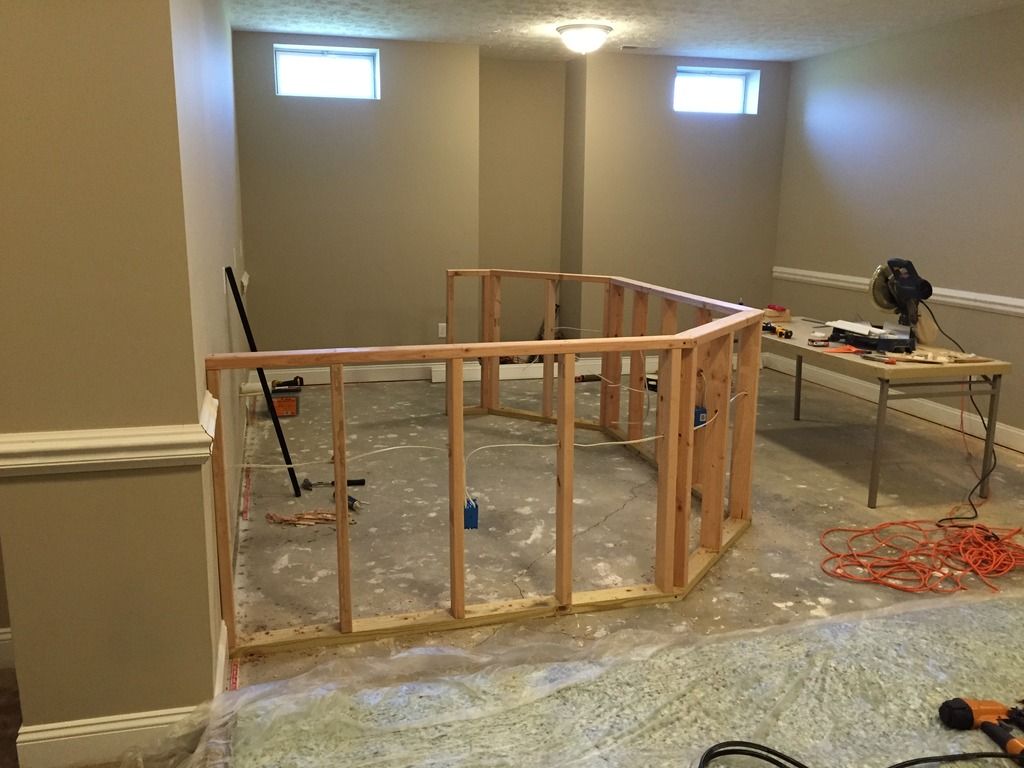 The Wine wall will go along that back wall with the windows. We are
going to close up that bump out. The racks will go up to just over the bottom
of the windows and extend from the left side of the room, all the way to the right.
The plan right now is to stain them in a similar/or same color as the bar and
cabinets with a Satin Polyurethane finish to protect them.
Top View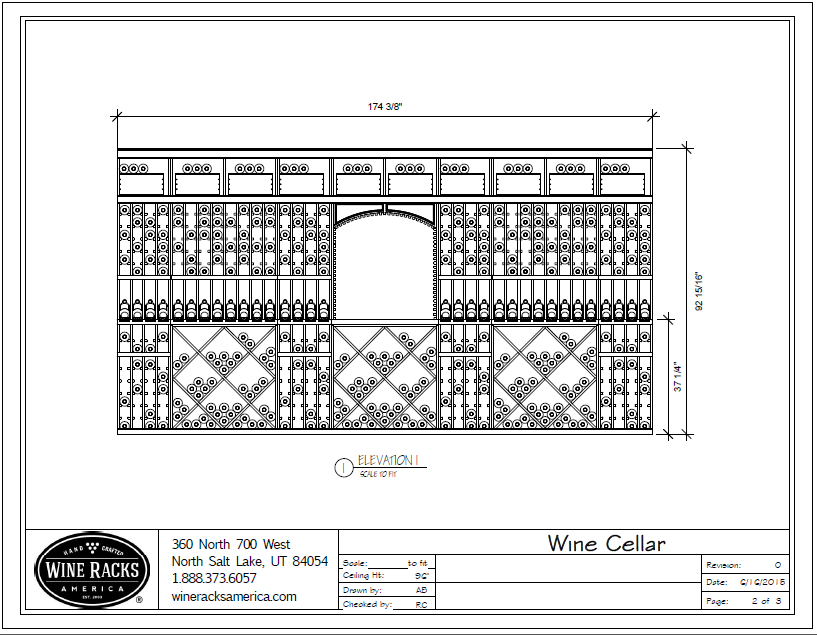 Front View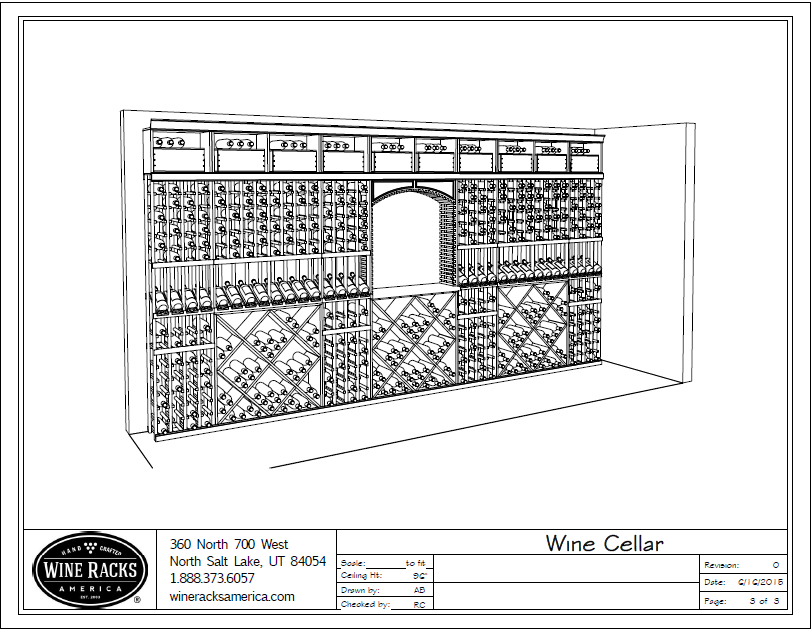 Side View