Bar and Wine Wall Concept Drawings
I am currently working with Wine Racks America (
www.wineracksamerica.com
) on a concept for the Wine Wall. I'll post when we have something final. I have a concept drawings below with my doodles.
Right now we are working on the Bar Area specifically and will work on the game room possibly this winter.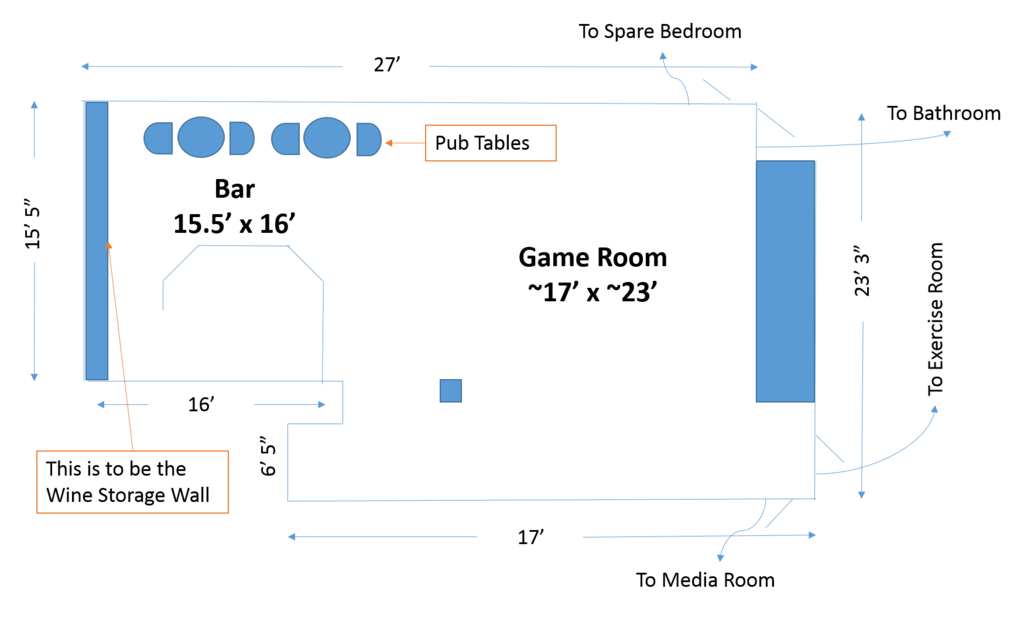 This is the layout of the entire room.
Close up of Bar Area turned 90 degrees clockwise from picture above.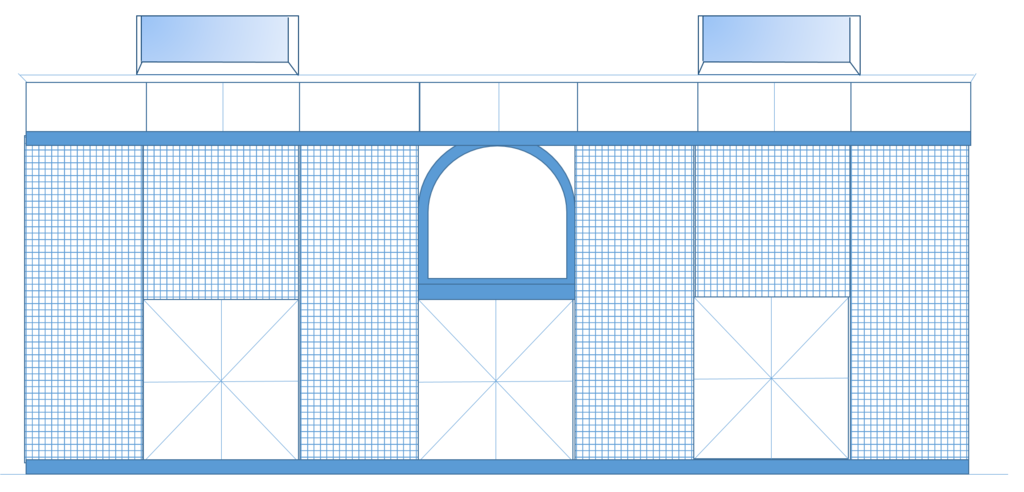 First attempt at sketching out the wine wall
Arguably the most important wall in the house...!
Except the kids academic achievement wall of course...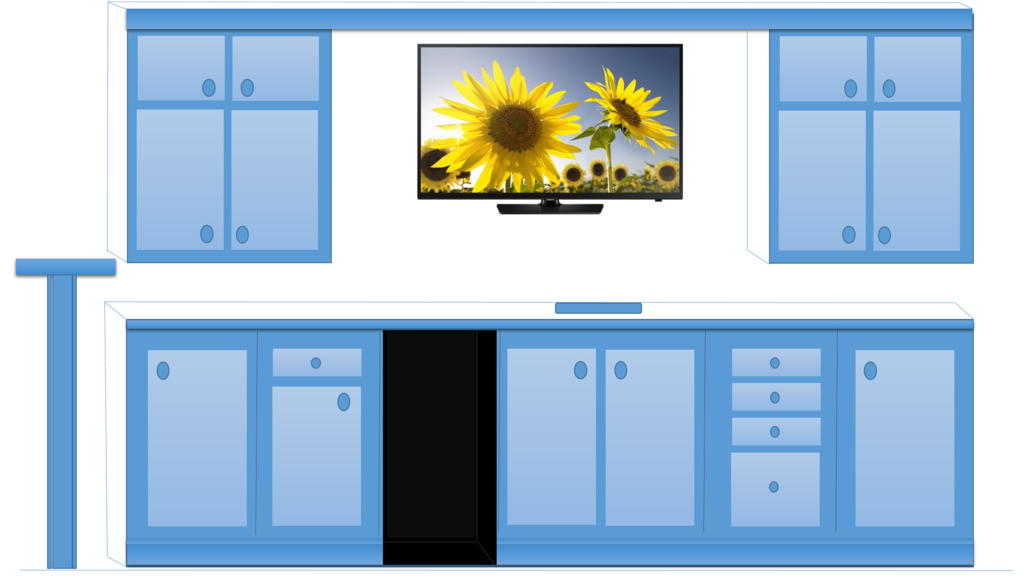 This is a concept doodle of the Bar Back. Was going to try to make
upper cabinet shelving. Decided for time and cost to go with
cabinets. These are 30" tall x 30" wide with a 12" tall by 30" wide
cabinet over the top of those (so 42" to make up for the 9' ceilings).
Going to construct some sort of bridge to go over the top of the cabinets though.
Will probably put under cabinet LED lights in the bridge.
Pub Tables and Flooring
Put together one of the Pub Tables (Pier 1, Ronan in Tobacco) to see how they matched the bar stools we found. Also, started installing the flooring. We ended up going with another color. Once we went to purchase the flooring we liked this one more. It is Style Selections 6-in x 48-in Antique Woodland Oak Residential Vinyl Plank.
New Color Palette...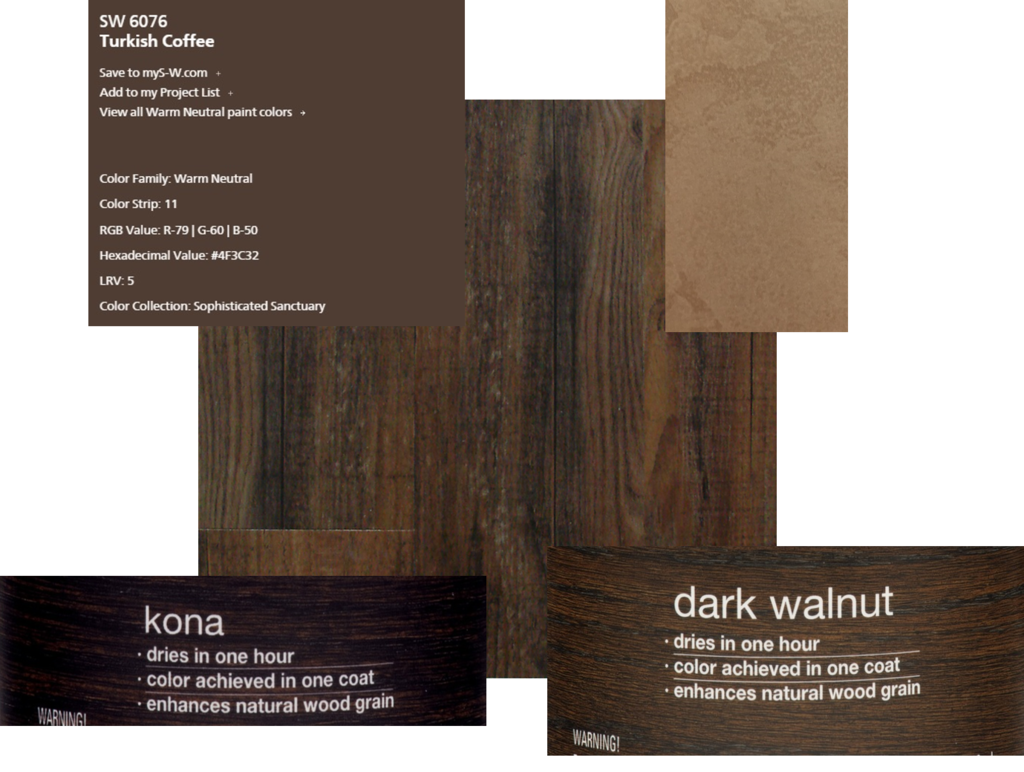 Still deciding on Kona or Dark Walnut... Maybe the answer is both. Kona on the base
Dark Walnut on the Bar Top and Counter Tops.????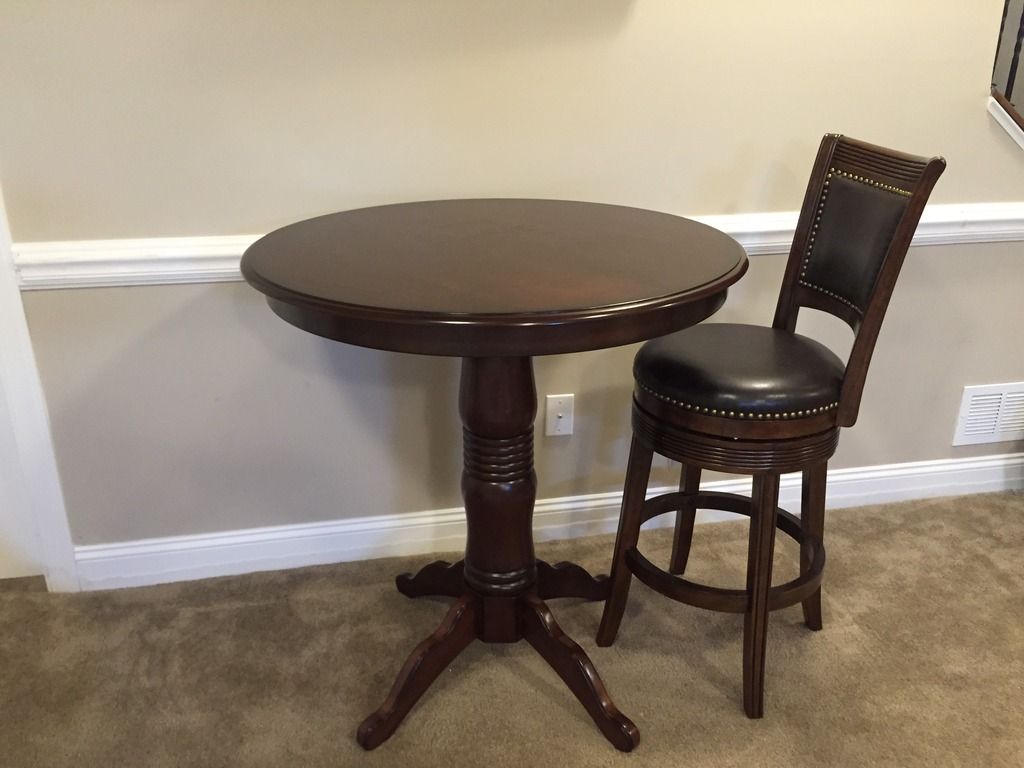 Pier 1 Pub Table and Bar Stool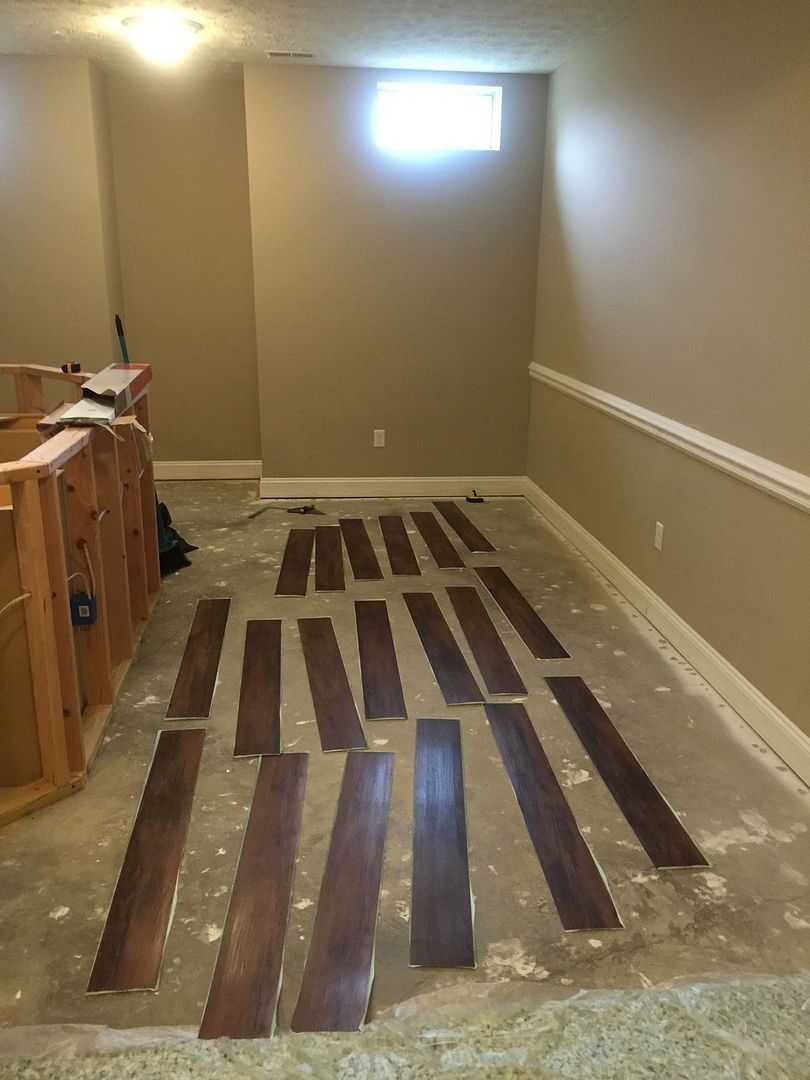 Started laying out pieces to ensure the pattern looked random
After about 4 hours. Installing the flooring goes pretty quick
but pulling up the tack strips and drywall mud left on the
floor.. and constantly sweeping the floor takes up a lot
of time.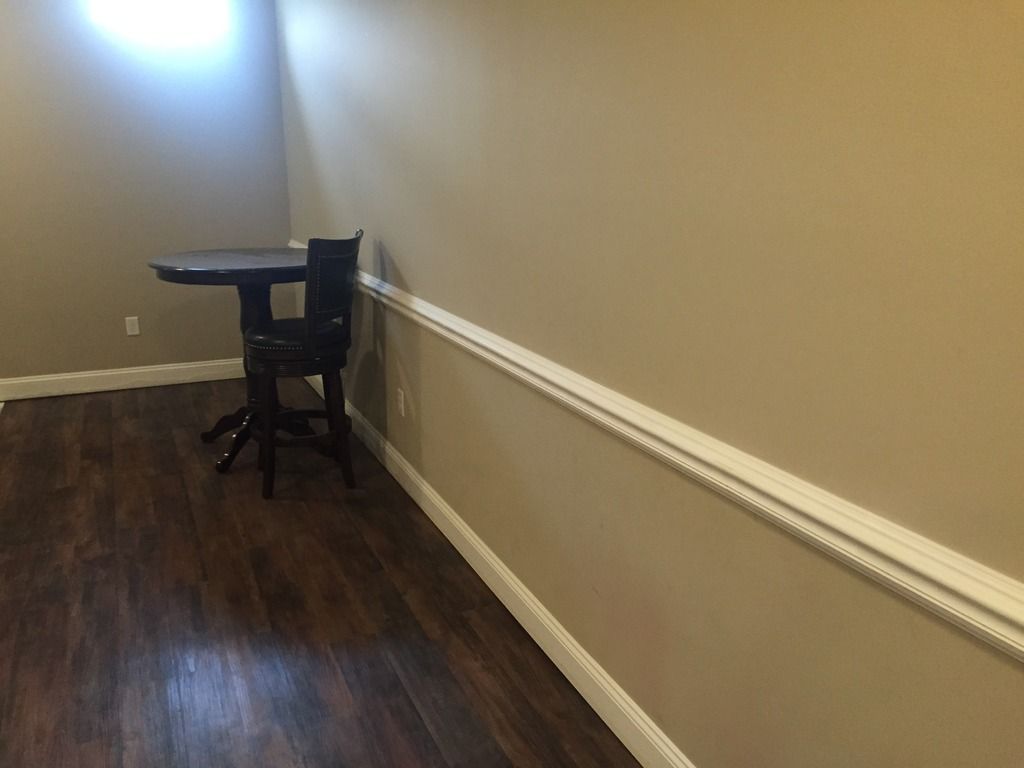 New Flooring with one of the pub tables and chairs. The paneling hasn't been
installed yet, nor has the wall been painted but this pic shows the furniture
with the new flooring and it has a nice contrast and rustic feel.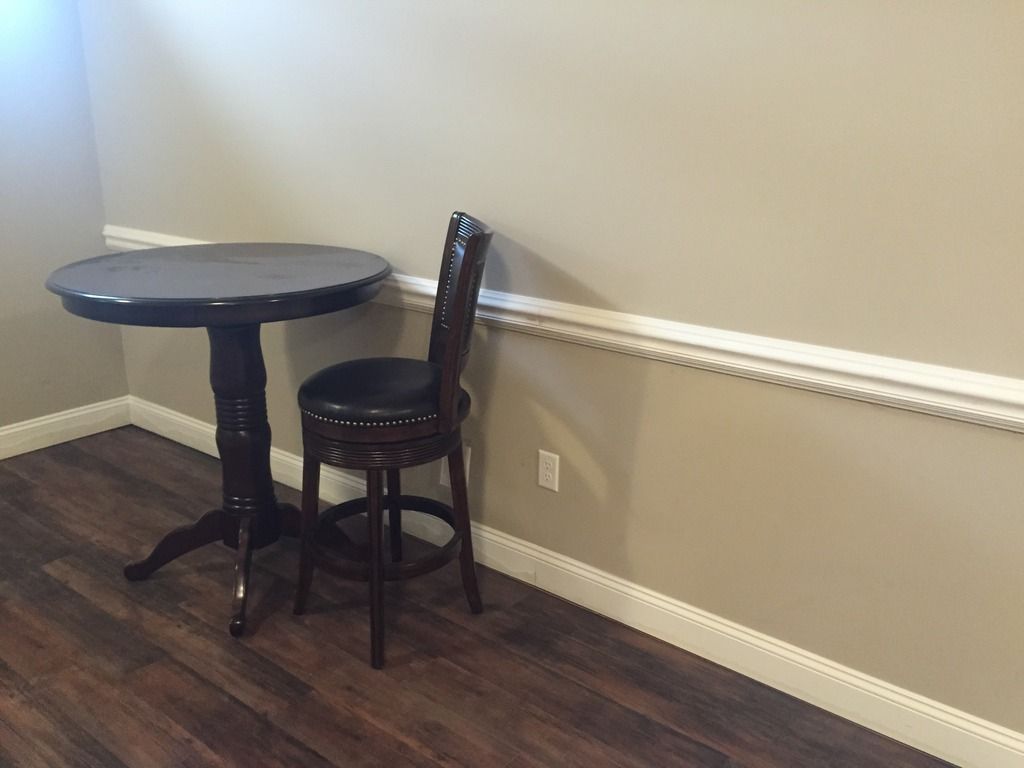 Close up of pub table with new floor.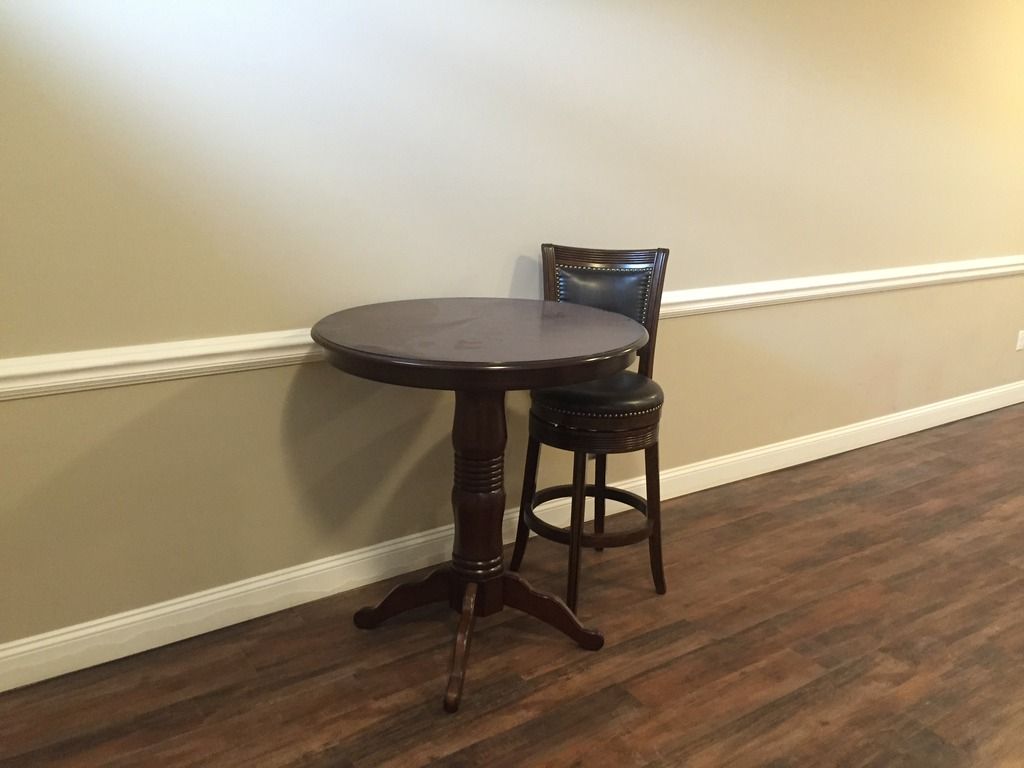 Another angle with different lighting.
Again, paneling on wall and paint is not done yet.
Will be Turkish Coffee on bottom and lighter Faux finish on top. See previous post.