Started putting together the wine racks and installed more flooring. The work on the bar itself had stopped because we needed to have some sheet rock and plywood delivered. Finally got that in but need to finish putting together these racks to get all the boxes out of the way. Also, will need to move the cabinets out of the bar area too. It's starting to get crowded in here.

The wine racks will be sanded and stained a dark color with a satin polyurethane. We're probably going to pain the walls and do all the staining last.

Here are some pics of the work so far.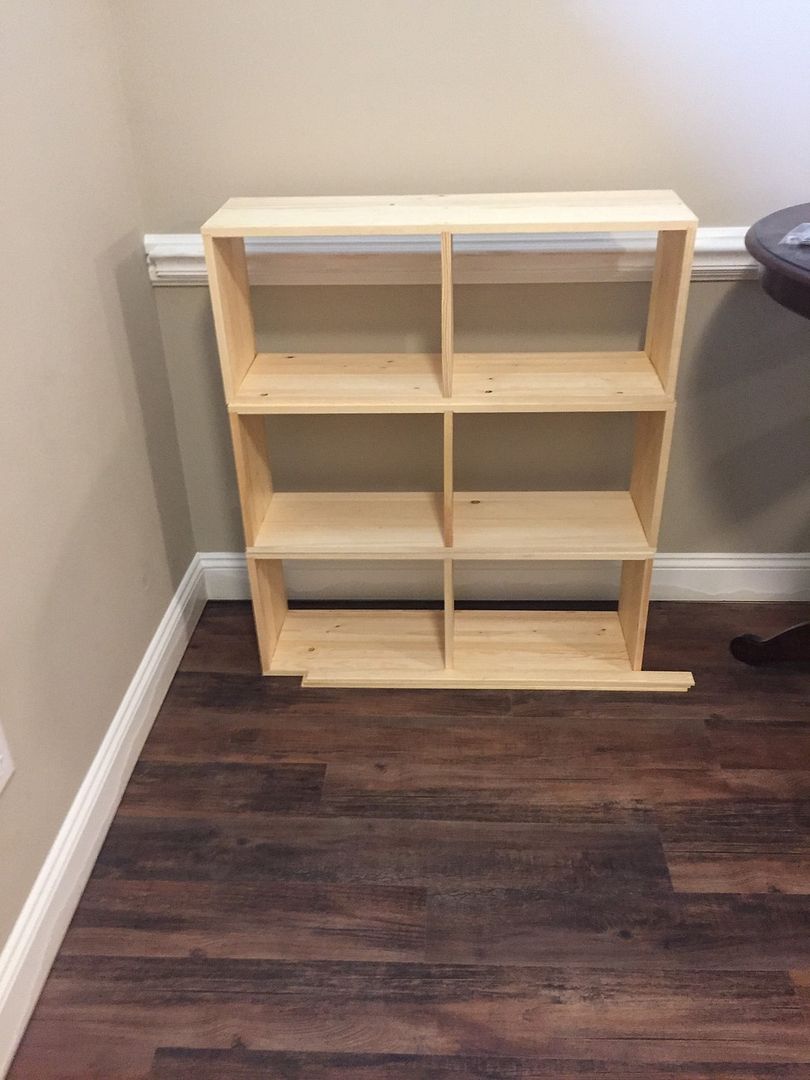 Three of the cubes that will go on top of the racks
Fairly straight forward. One thing I did notice was
some of the panels were bowed and required a little
finessing to get them to line up.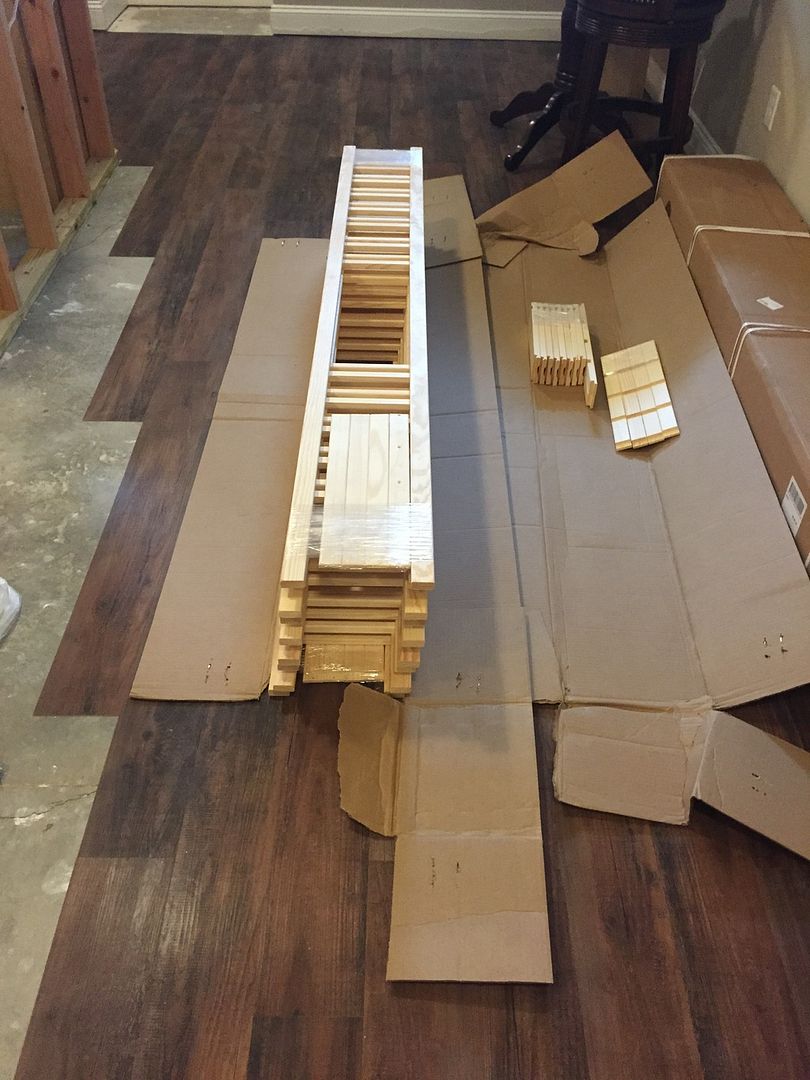 This looks complicated. Wish me luck!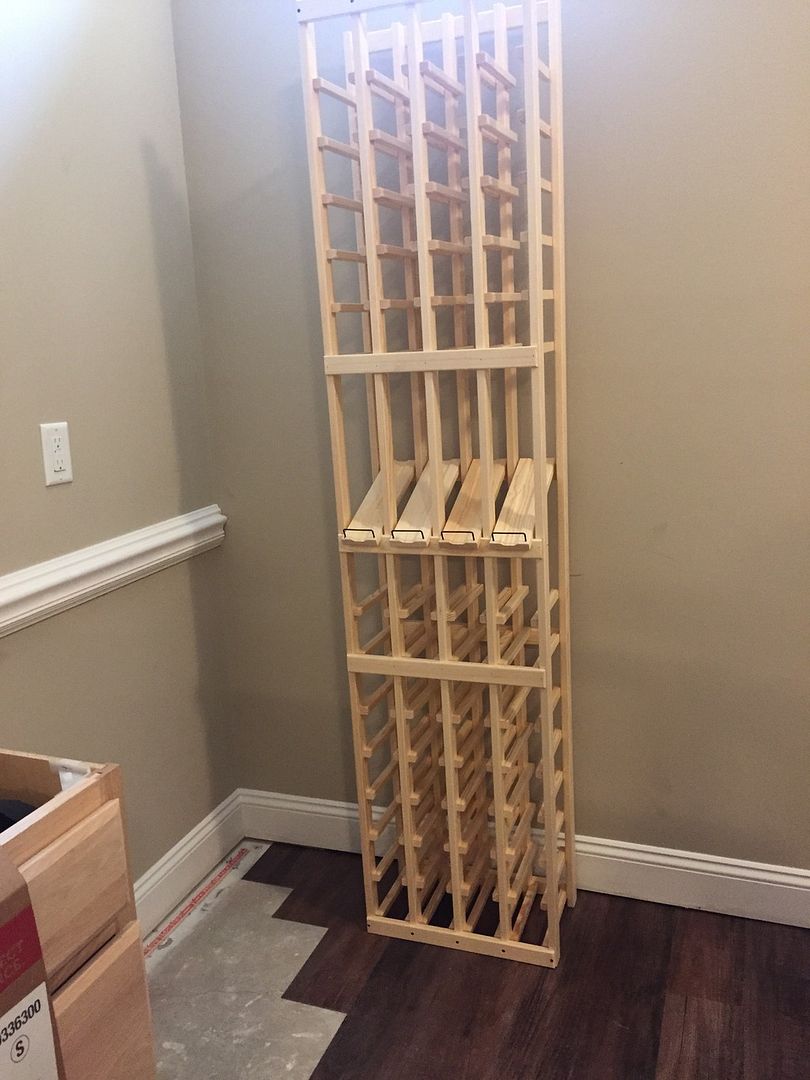 Viola! Actually, these aren't too difficult to assemble.
They do take a little bit of time to ensure everything lines
up but not labor intensive and the directions are pretty
straight forward. I used a pneumatic finish nailer
as suggested and it went much faster. I also, shot
a nail on the bottom of the wine bottle display pieces
you see half way up the rack. The directions say to
just glue them in place but I wanted a little more security.
Wine tasting station done. Probably going to keep
part of that bump out for a piece of art or something.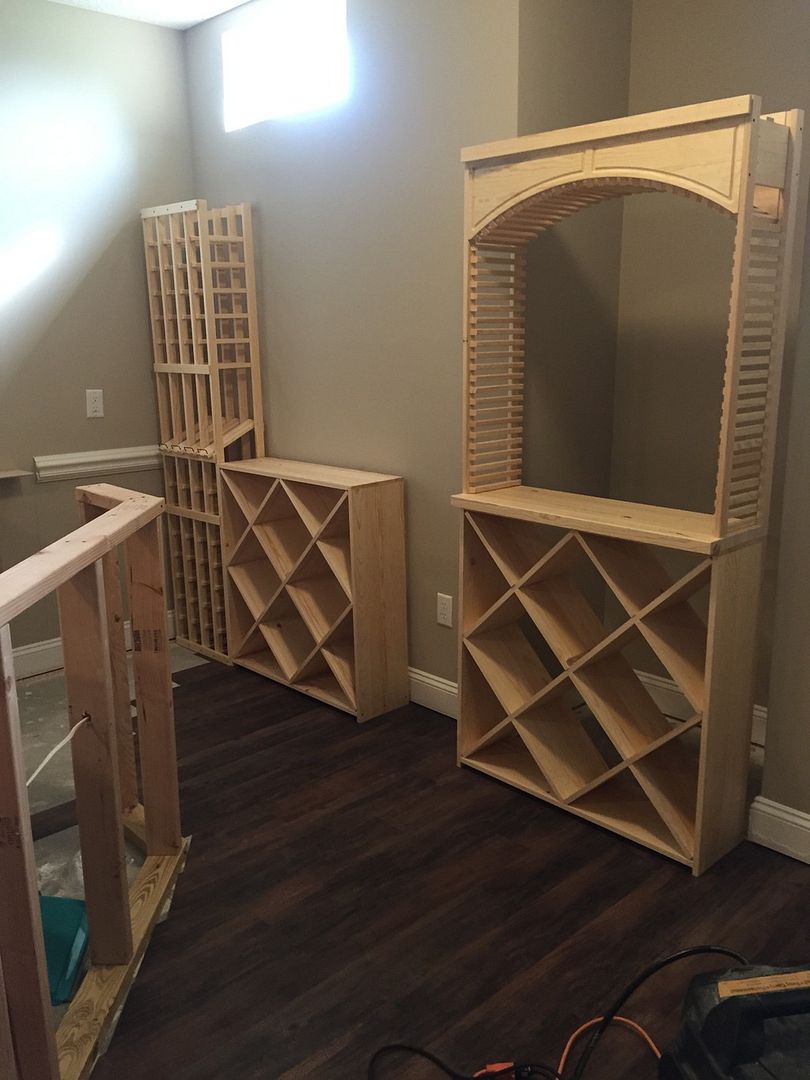 Part of wine wall built. Still need to close in that bump
out.