So progress is slow but steady. Was hoping to get bar done by Winter and I think it is still possible. We had our first frost this morning and it has started dropping into the mid 40's but there is still time. I do have a week of travel this month and next that will get in the way but we will set the goal for before the new year (cross your fingers!). Maybe we can throw a New Years party!
We had some painters come in and paint the 2 story areas in our house (pictures will be posted soon). We just didn't have the equipment to get up there. While I had them quote the spaces, I went ahead and asked them to give me a price on painting parts of the bar. This was mostly in efforts to meet my self imposed deadline. After a little negotiation we agreed on a reasonable price. So they painted from the chair rail down and all the doors, casings and baseboards. We will still need to do the Faux paint process above the chair rail and eventually do something with the ceiling but it is already starting to look more like a bar and less like an empty rec room.
We also decided last minute to have them paint the bathroom down there too. It looks great and we already picked up some decor for it. Still need to hang it, I'll post pics when it is done.
Here are some pictures of the progress so far.
Cutting in on Stairs
Bottom of stairs looking into Media Room
First coat on trim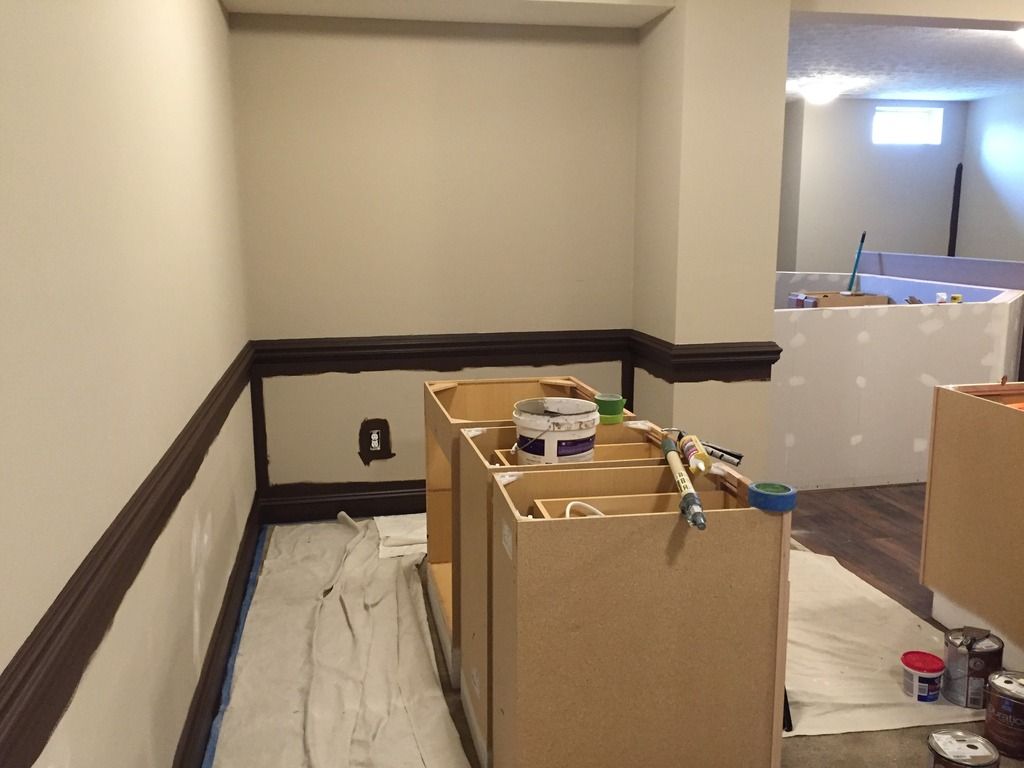 Bottom of stairs looking to the right with Media Room door on left
Future site of card table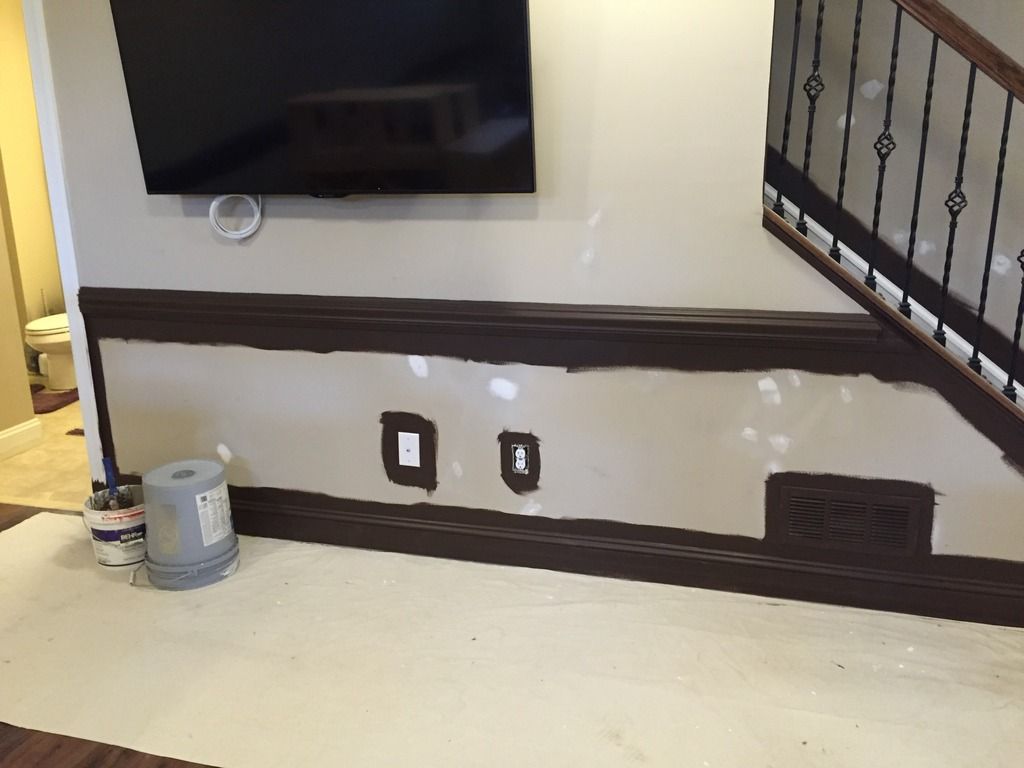 Will need to change out all the outlets and switches
Also need to add an outlet behind the TV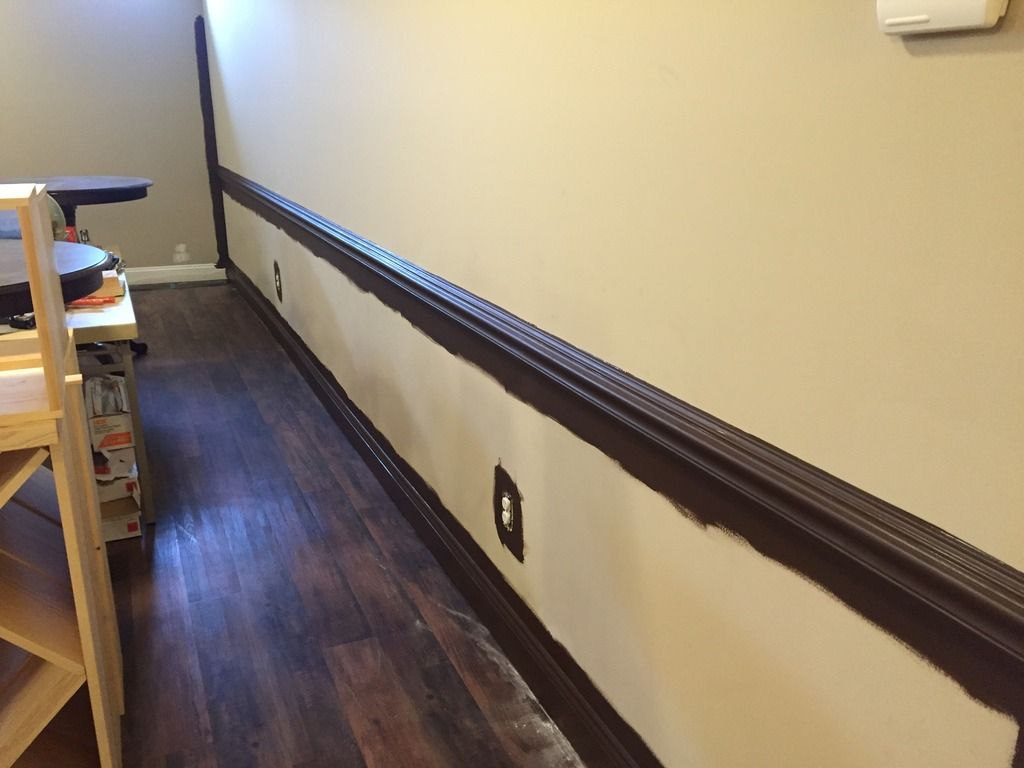 This is Sherwin Williams Turkish Coffee in Duration Matte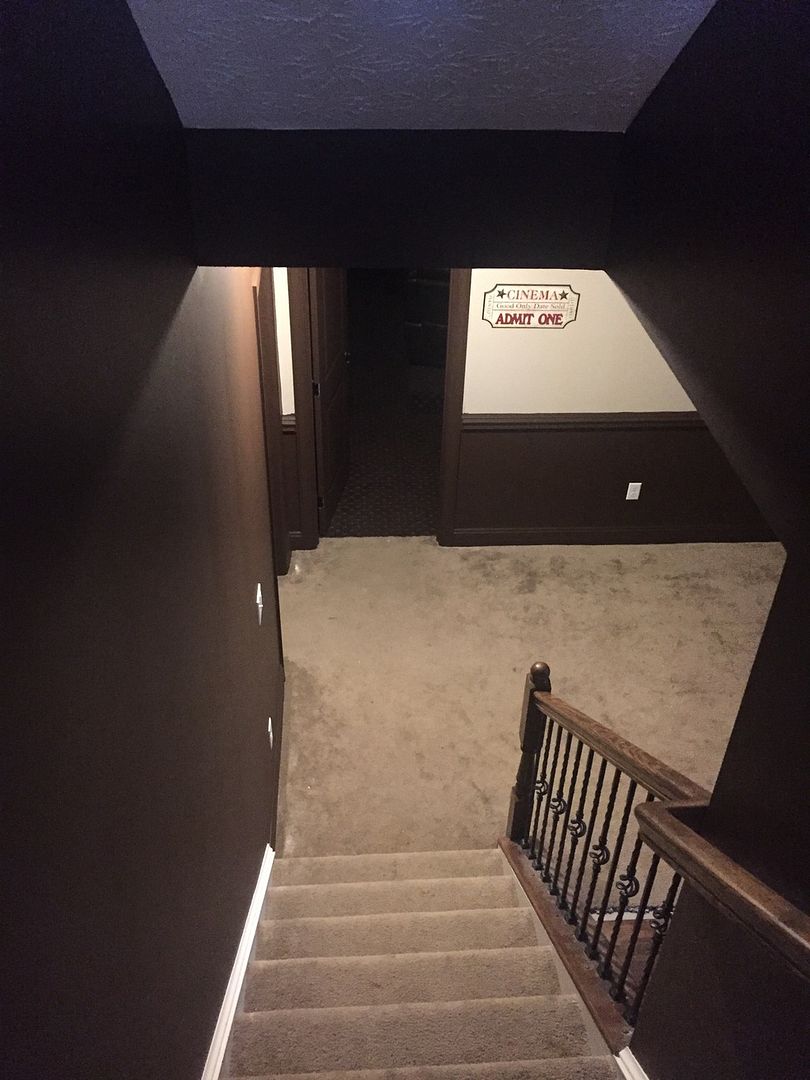 Stairwell done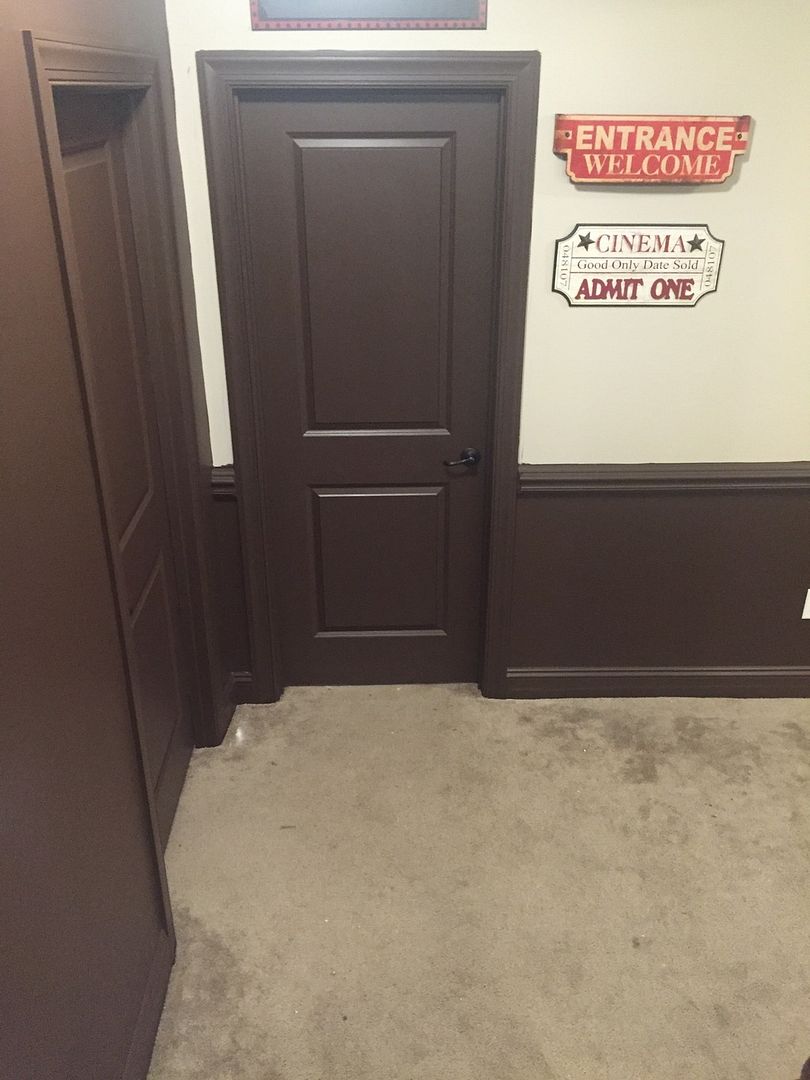 Entrance to Media Room straight ahead and
Exercise Room on the left
Game/Card Table Area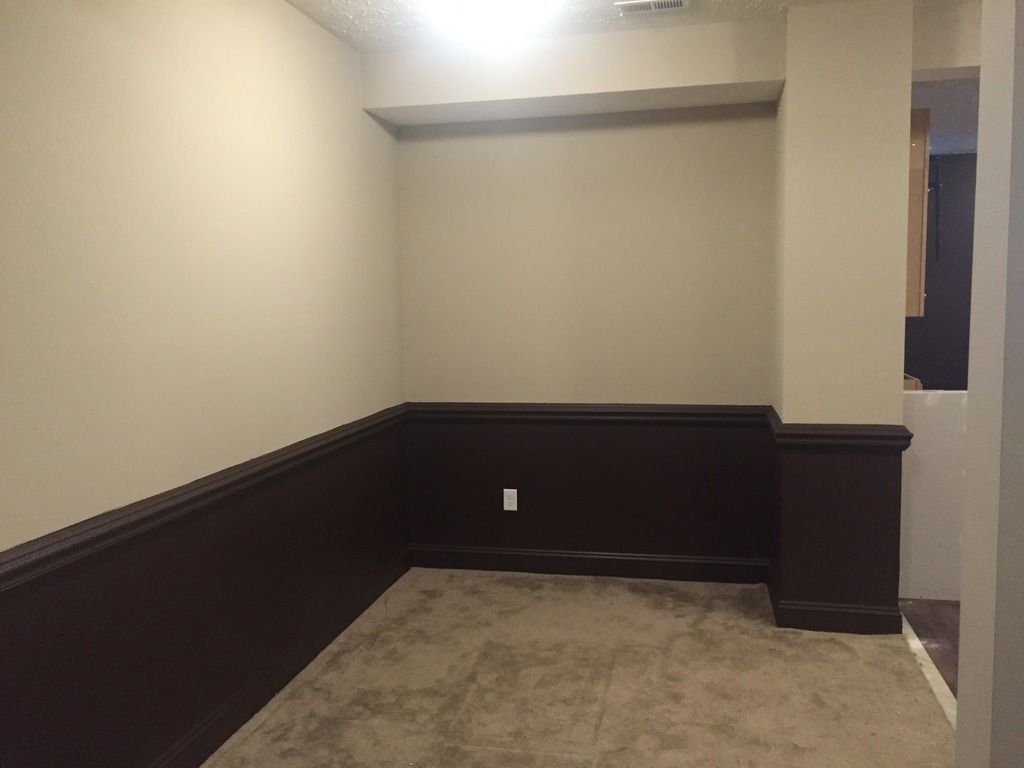 Still need to take out carpet and finish the floor in this area
Was trying to get the actual bar area done
Still going to add molding on the bottom of the chair rail to create a
raised paneling effect. Just wanted to get the bar functional before
doing all this finish work. We also need to replace all the baseboards
because they were damaged when our sump pump failed
Still need to close up that area on the back wall
You can also see that we started taping and mudding the bar wall
It will eventually be wrapped in oak but will be painted for now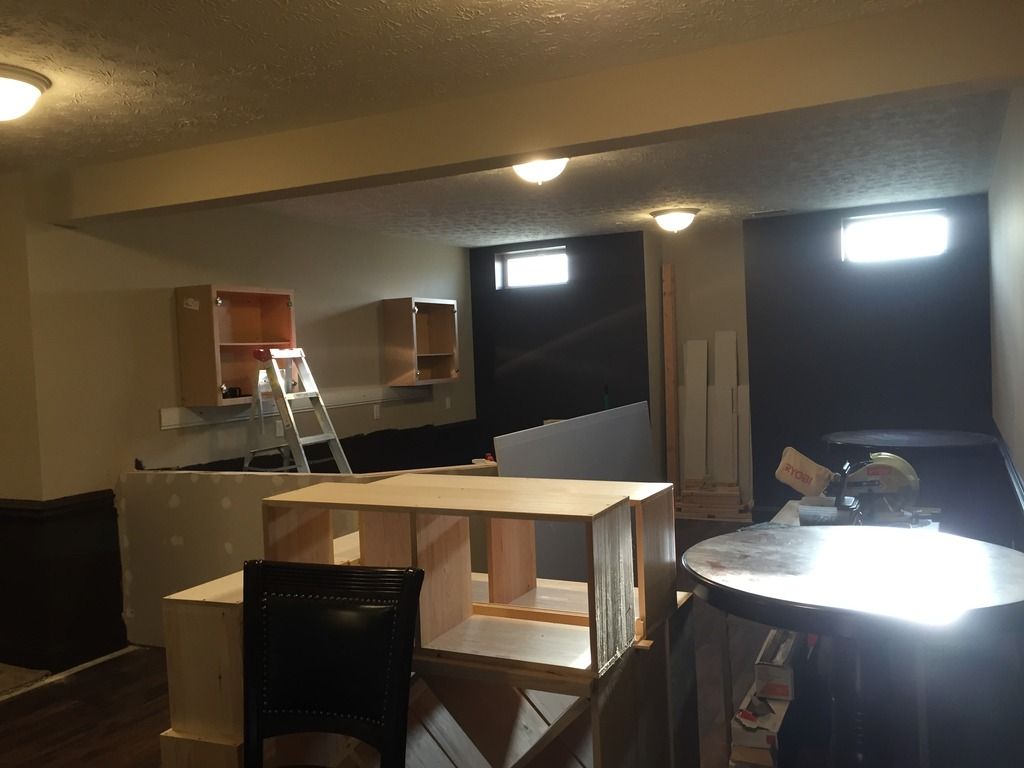 Started mounting cabinets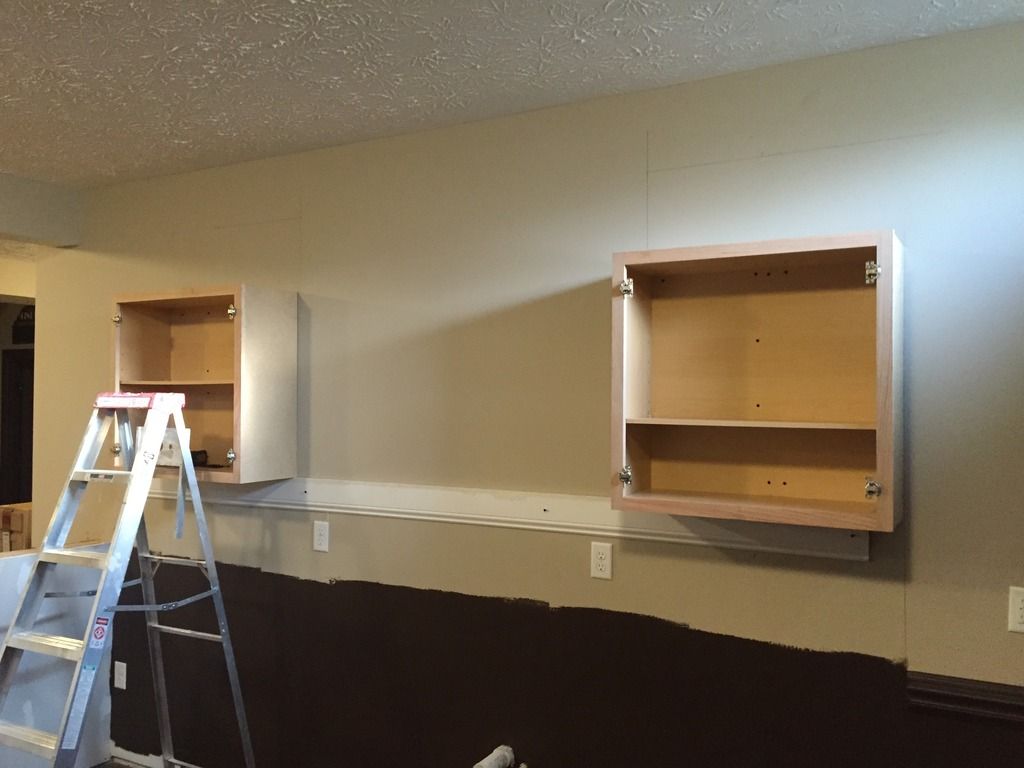 Still need to do all the electrical on this wall for the Dishwasher, TV, Under/Over
cabinet lights and for the

lights that will go in the

bridge that will span
in between the 2 upper cabinets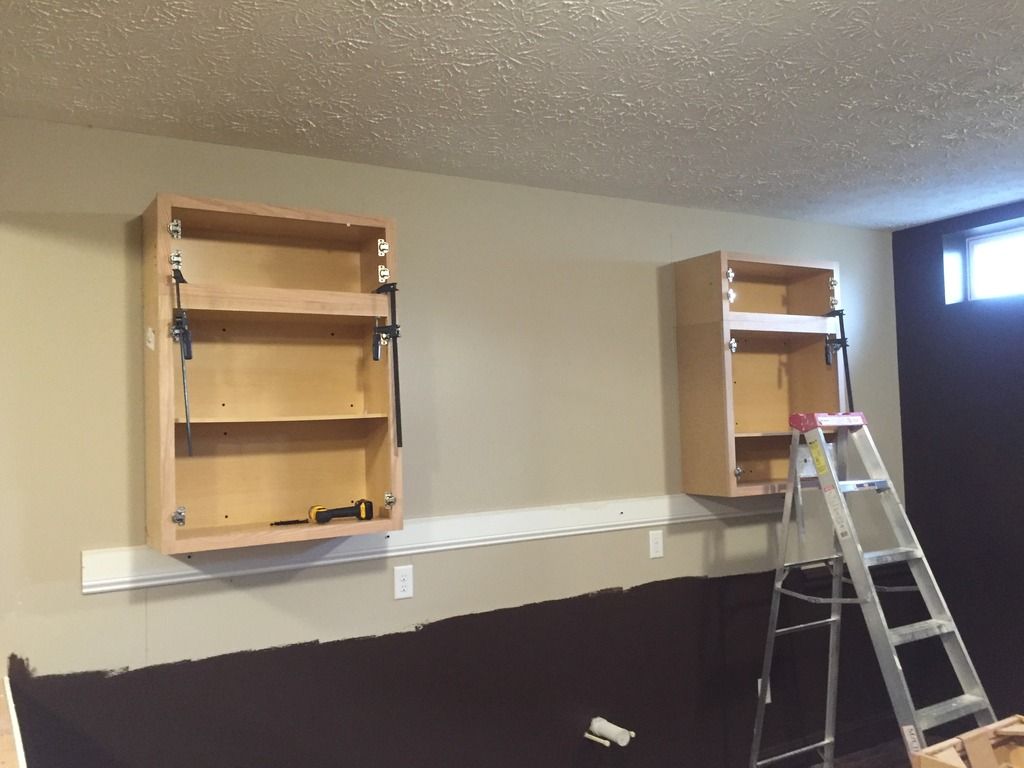 The "Ready to Stain" cabinets do not come in 42" heights, so I just got a 30"
cabinet and a 12" cabinet.
Going to build a bridge over the top with Crown Molding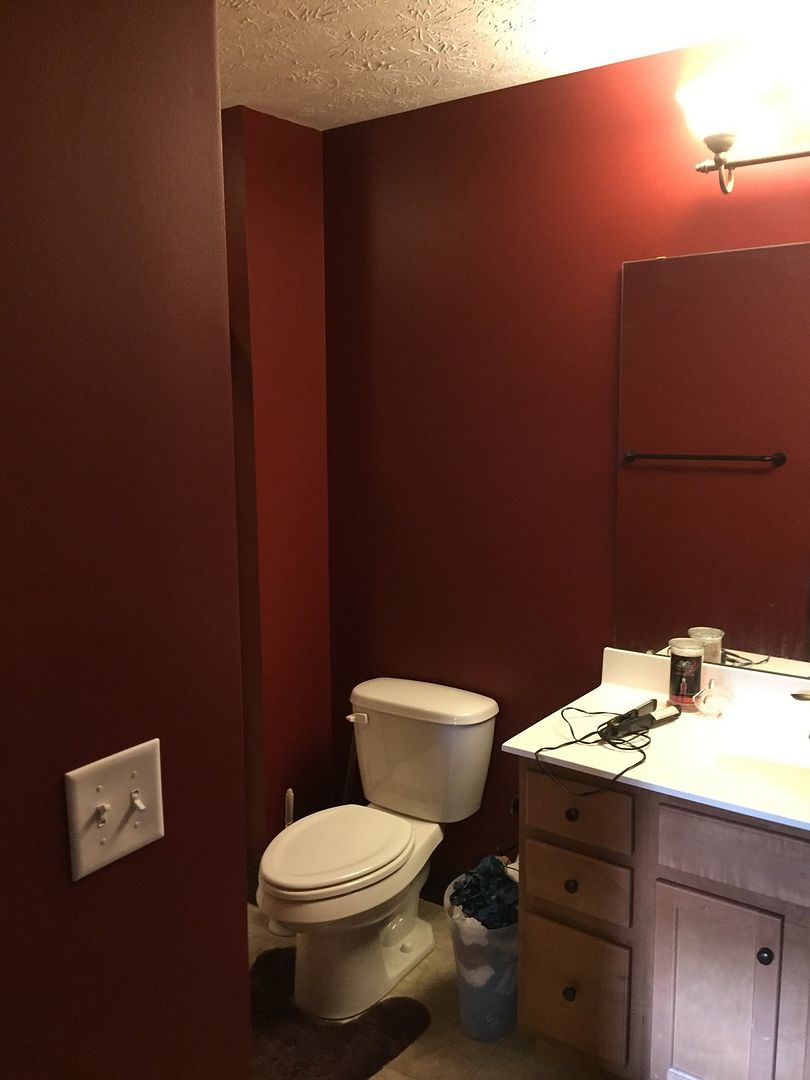 Bar bathroom painted in Sherwin Williams Crabby Apple
Also, will either replace vanity or get the Rustoleum
product that lets you refinish them in a darker color.
We also may replace the counter top and either get
a frame for the mirror or replace that too.
Going to put a shower curtain across here to block the
view of the shower...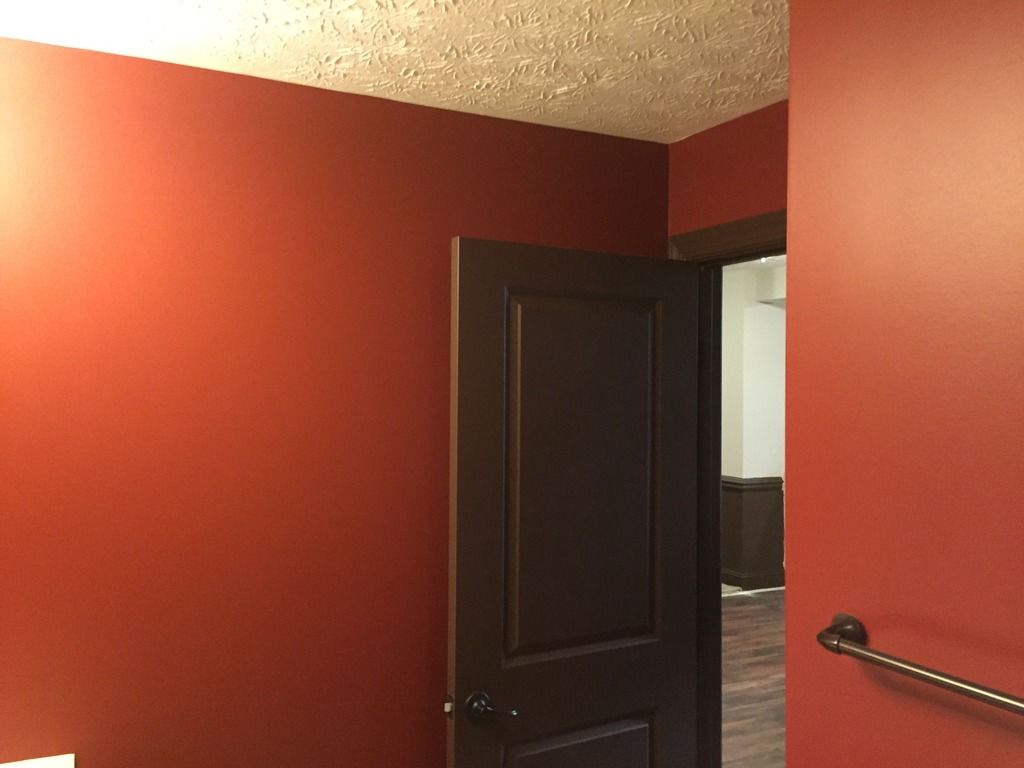 Will probably do something with the ceiling in here when we do the bar.
Just don't' like the Bright White textured ceiling in this space.