So we are slowly but surely working our way through the house painting each of the rooms. We had purchased the paint for many of them prior to our 10 month but just haven't gotten to them all yet. This was actually painted back in January, just now getting around to posting pictures.
So here is the pictures of the Master Bedroom. I'm afraid the lighting may not do the color justice. It looks really green in the pictures but looks more brown in person. Below are pictures of it at night and during the day.
It's Sherwin Williams High Tea in Duration Matte.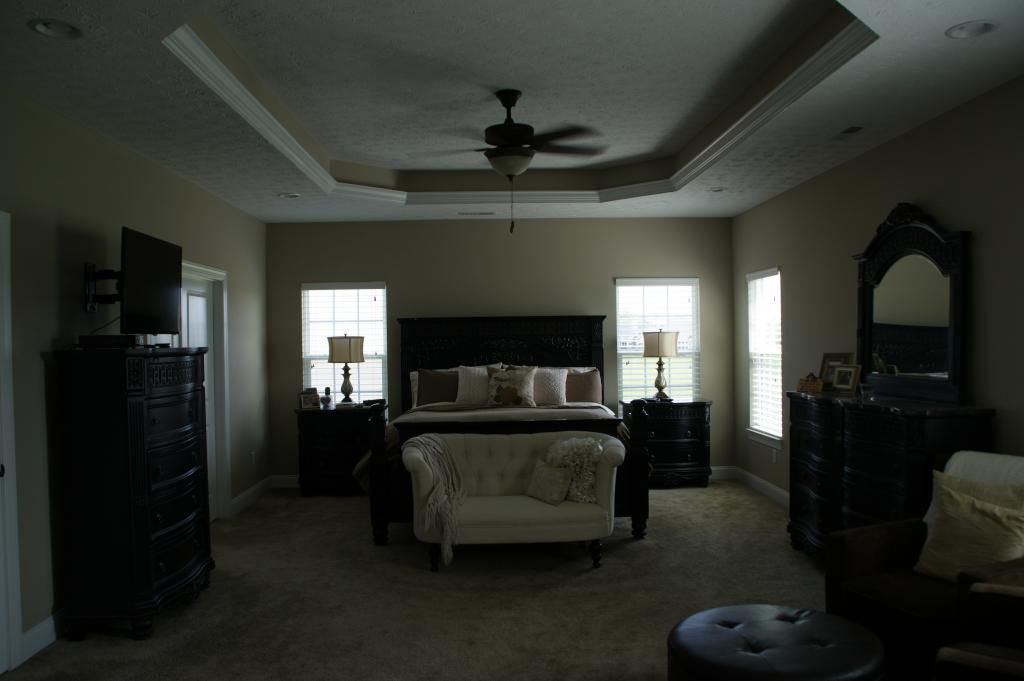 Before Picture of Master Bedroom
Sherwin Williams Pavilion Beige in Flat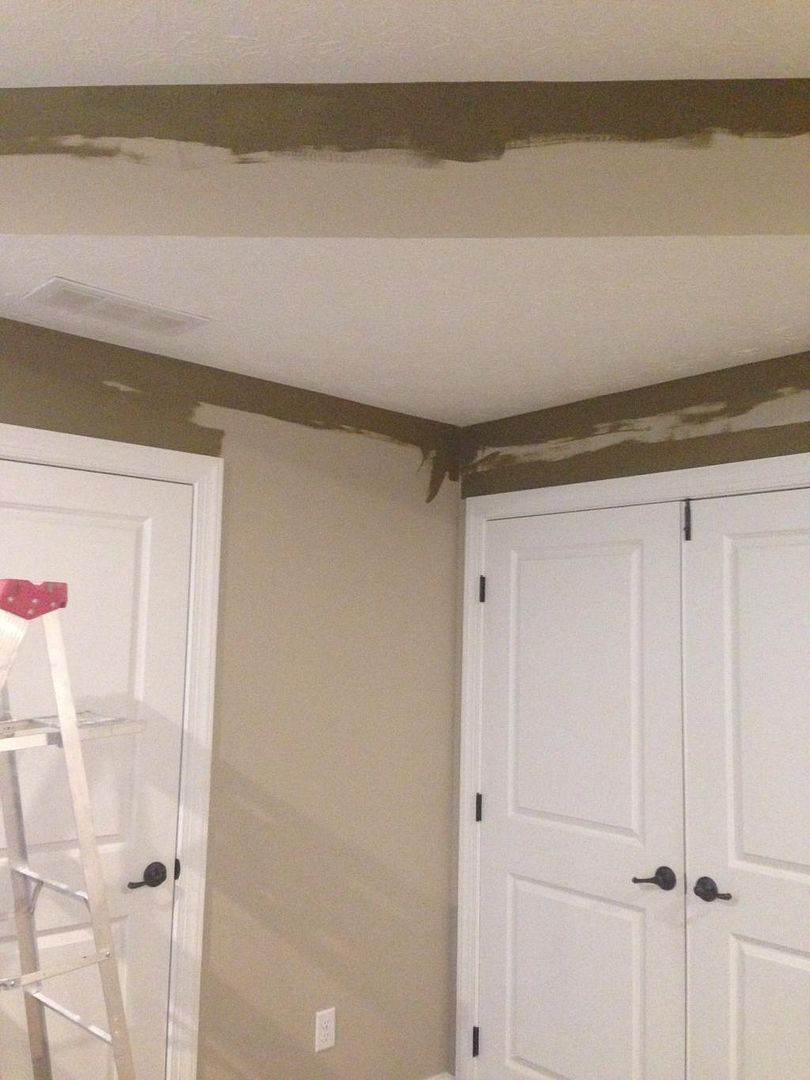 Painting in Progress (Large Contrast between old Color)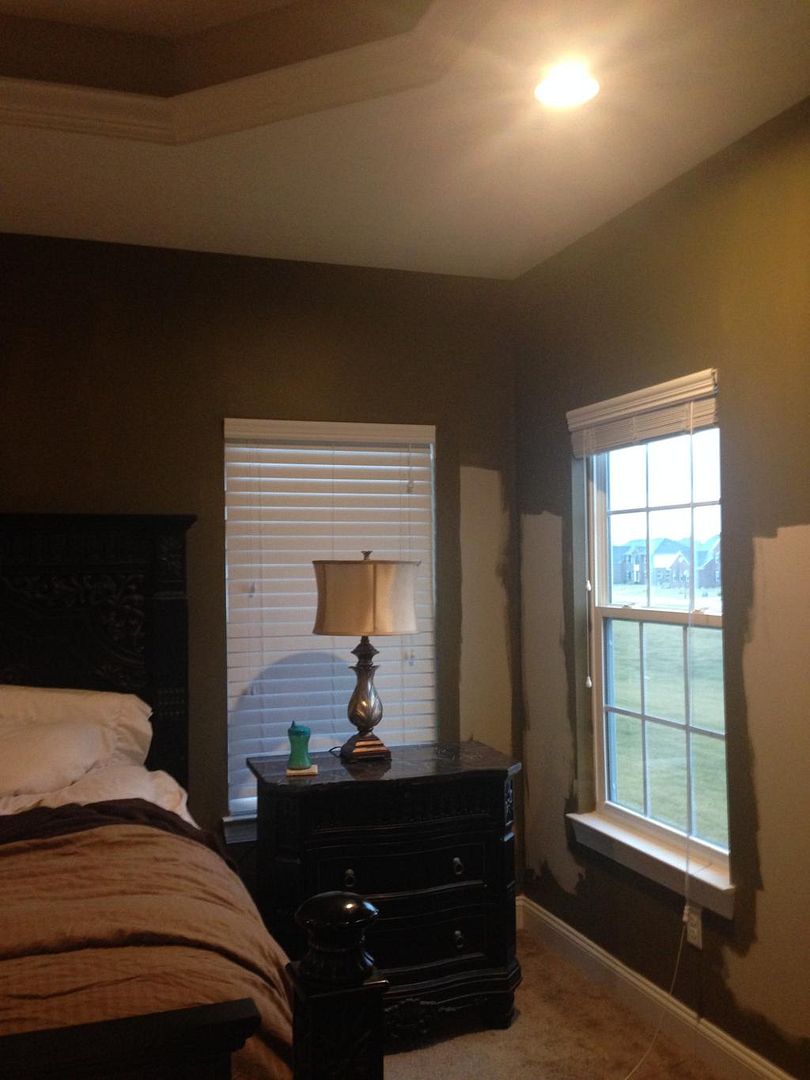 Direct Light Shows the Green and Gold in the Paint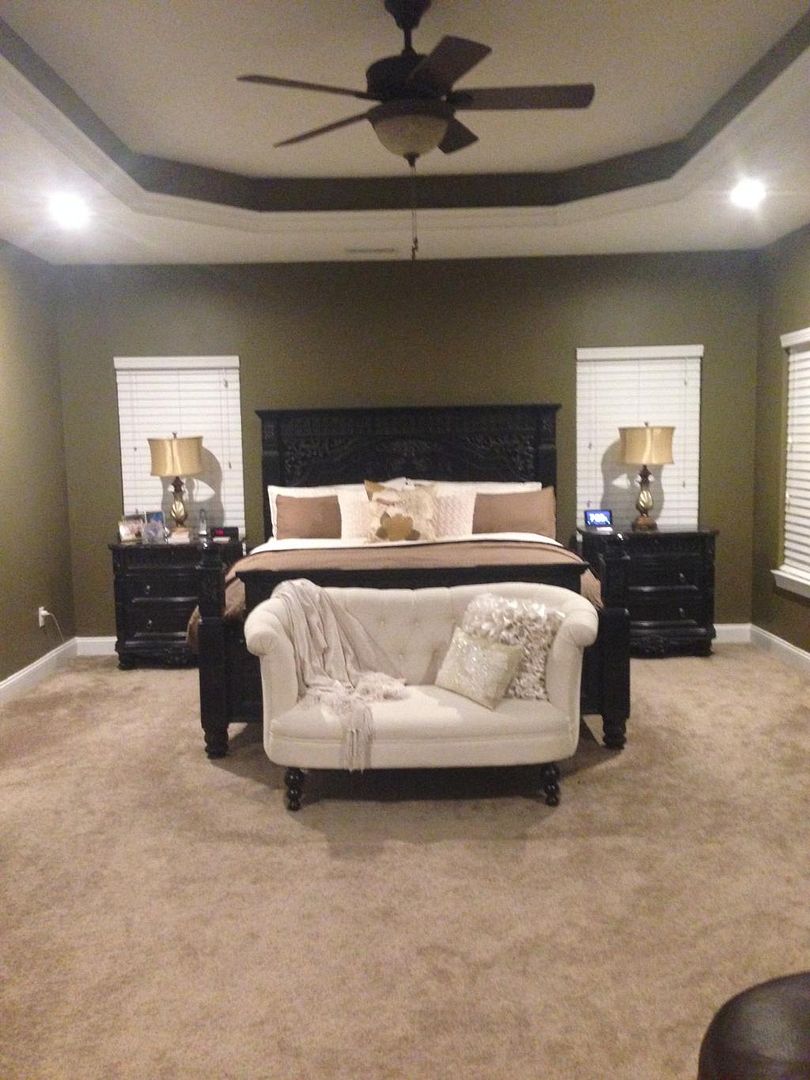 All Done at Night with Can Lights on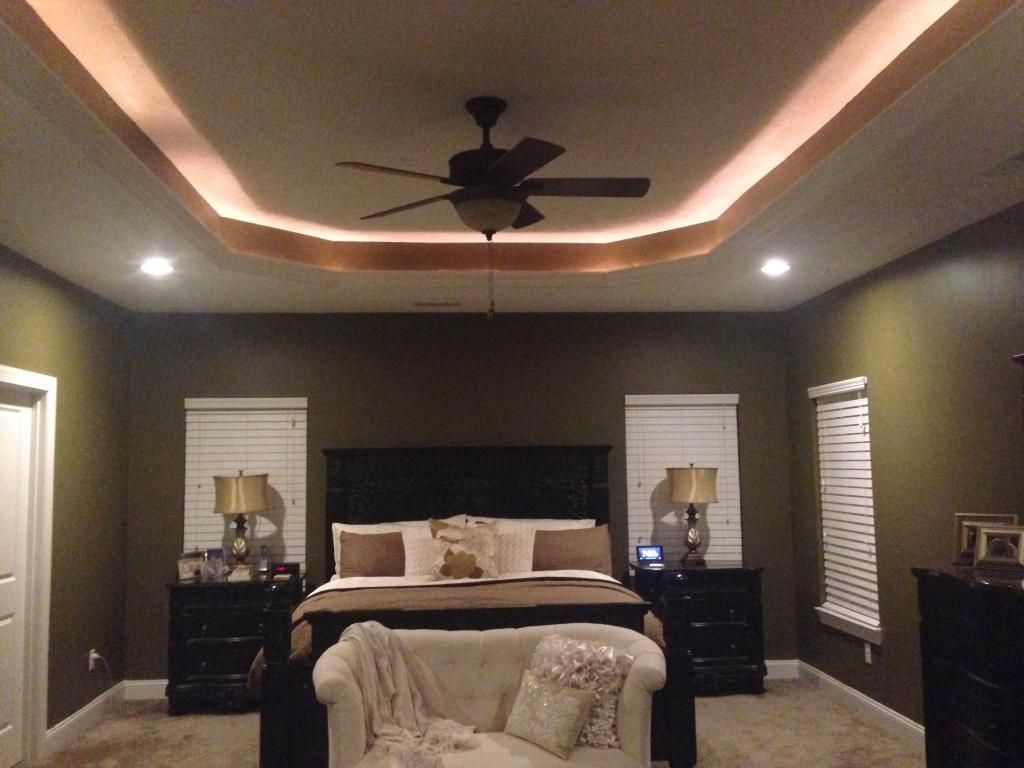 At Night with Can Lights and Rope Lights
(The image looks better on the phone. Maybe Photobucket degraded it?)
Room during day. Sun is washing out the color a bit.