So we pretty much built the bedroom in about 4 days and spent another 3 to 4 days getting it 80-85% taped and mudded, then didn't do anything else with it for a year. Any reason I could come up with for why it didn't get done would just be an excuse... We did take on other projects, so there was progress being made on the never ending list. At this point I have a list cataloging all my other lists.
In the end, most of these projects are nearly complete (some punch out items, like paint touch up, etc) and we absolutely love the new spaces we've created.
To get the bedroom finished in time for Christmas (for our teenage daughter) and to allow us time to get the media room done, we hired someone to come in and texture the ceiling and finish mudding the corner bead. Cost us a few hundred dollars but it was money well spent. We also flew my uncle out from California to help with all the trim work in the Bedroom, Exercise Room and Media Room. He is a general contractor and an absolute artist when it comes to finish work (as you will see in the media room pictures)... oh, and part magician too... because he was able to hide all our rookie mistakes.
Here are the pictures showing the rest of the transformation for this room.
Mudding about complete
Closet Door Installed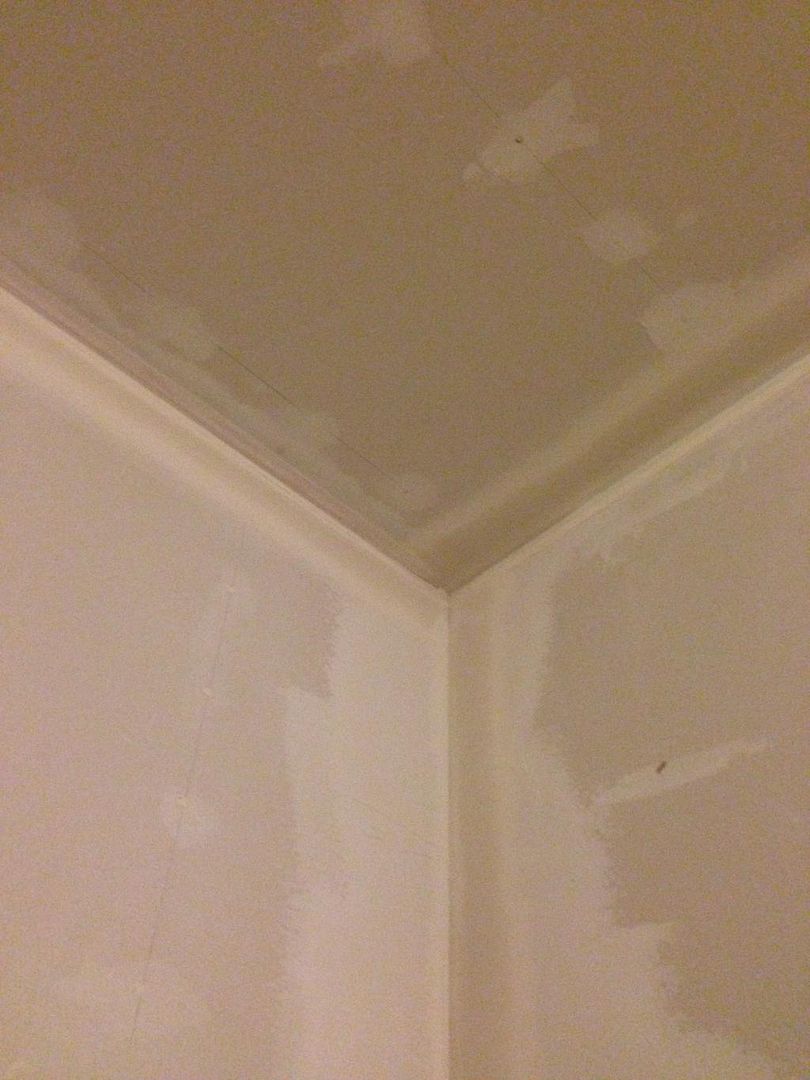 Corner bead mudded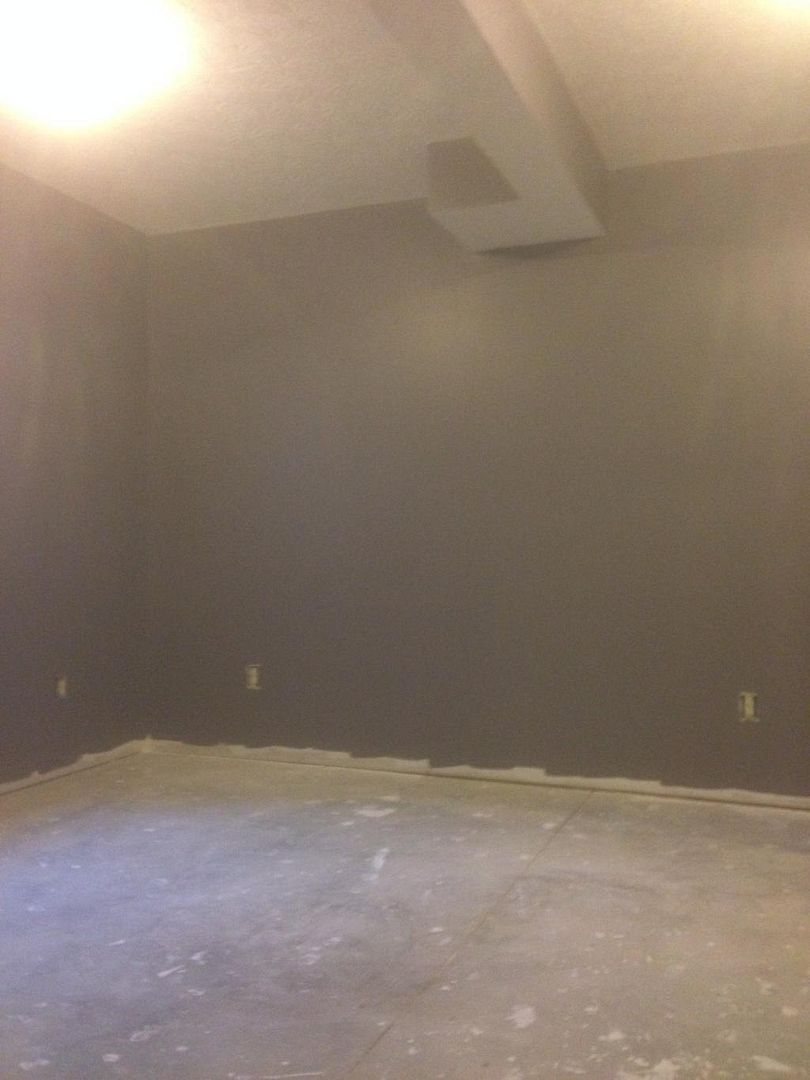 First Coat of Paint... this is Sherwin Williams "Special Gray"
What's Special about it is that it is Purple. This worked out
because our daughter will be using this room but would not
have been great otherwise.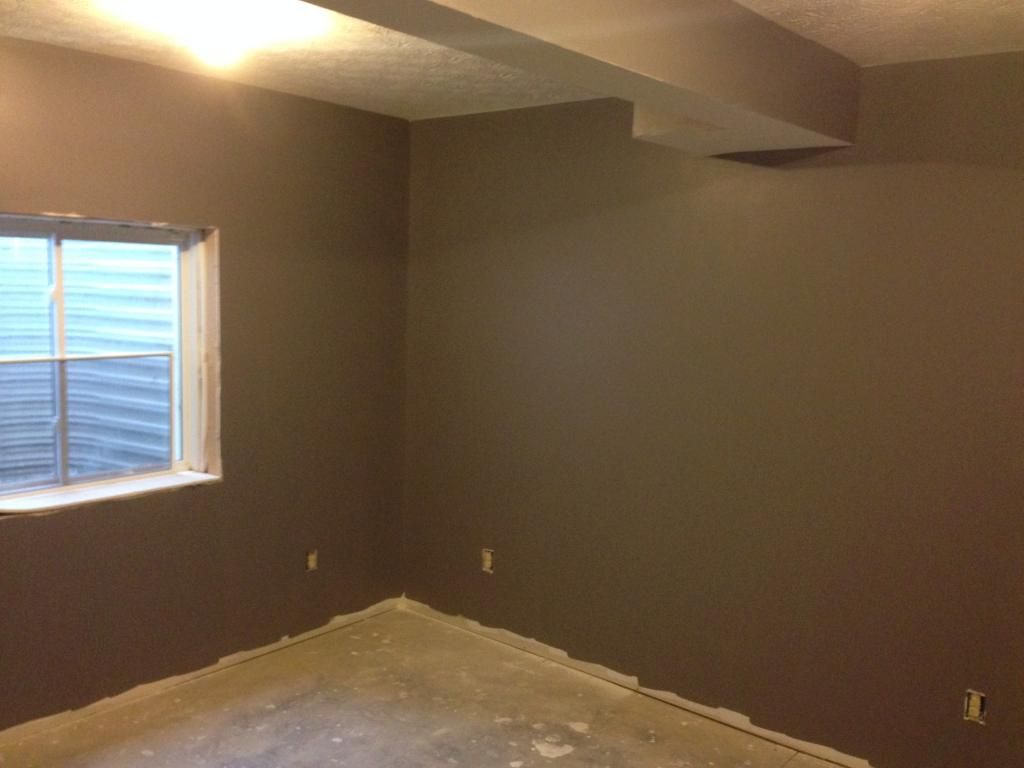 The lighting makes the color look darker than it really is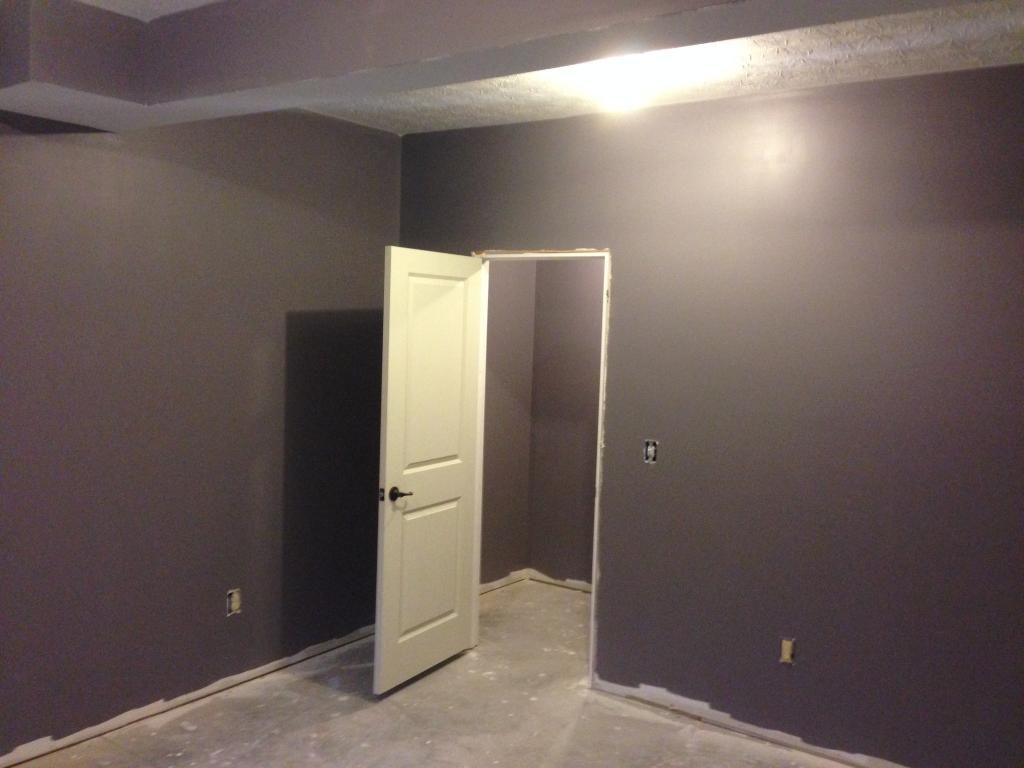 Looking into walk-in closet...which my daughter is very excited about!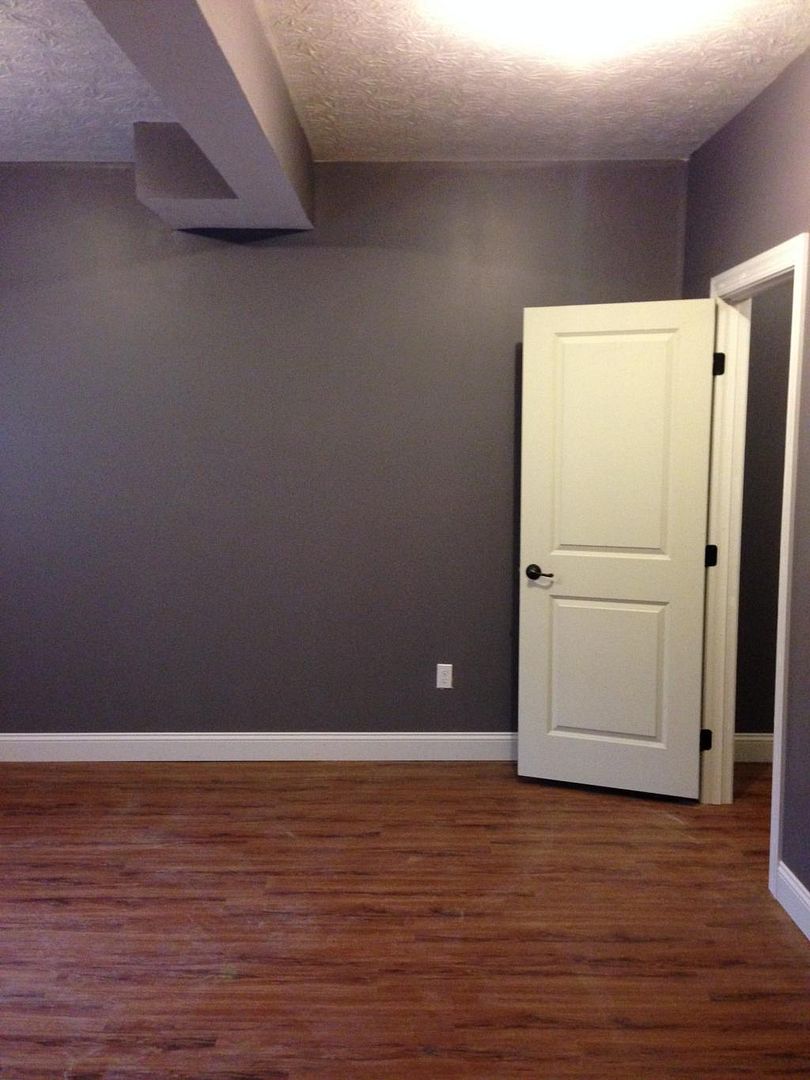 Voila!!! Flooring in, Baseboards, Casings and Outlet Covers.
We ended up using this vinyl product that looks like wood.
With the water issues we have had, we didn't want to use
carpet. This is stuff is very durable and impervious to water.
Oh, and it is fairly inexpensive and looks great.
Window cased and trimmed out. Still need to put in a piece of
molding in between the casing and window frame and we are
thinking about getting that decorative window film with the
light frosting to help hide the ugly well.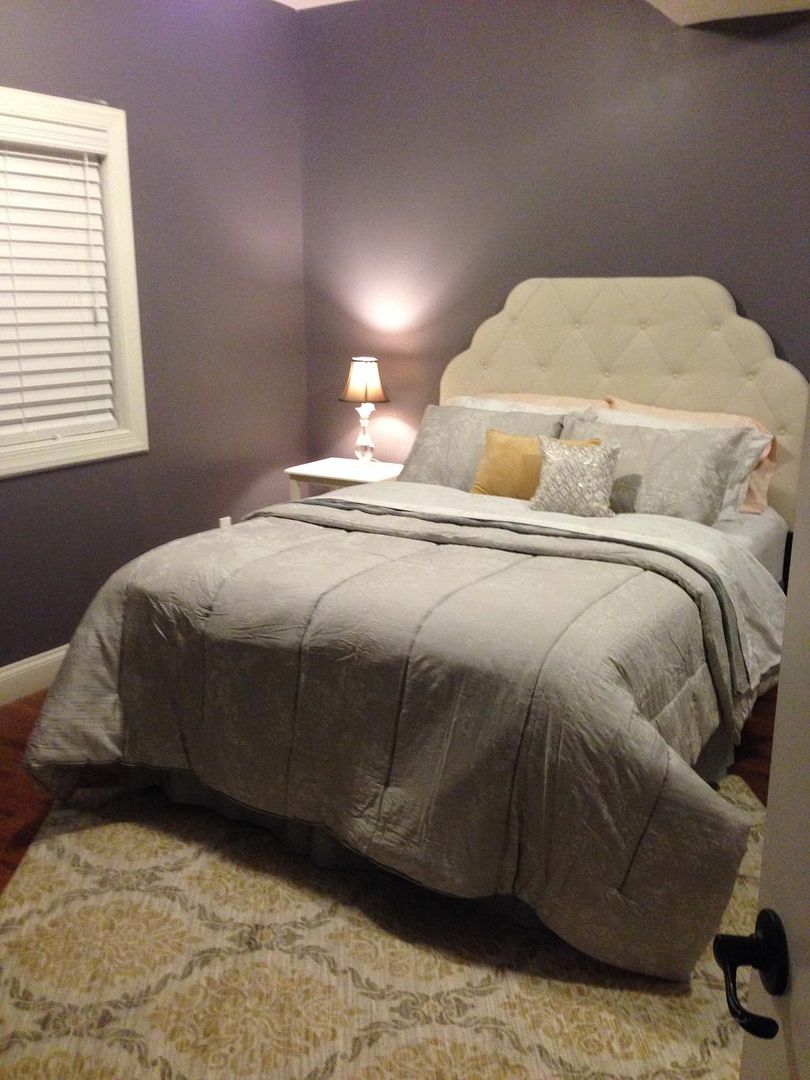 Blinds installed and initial furnishings.
Pier One Headboard - Hayworth Collection.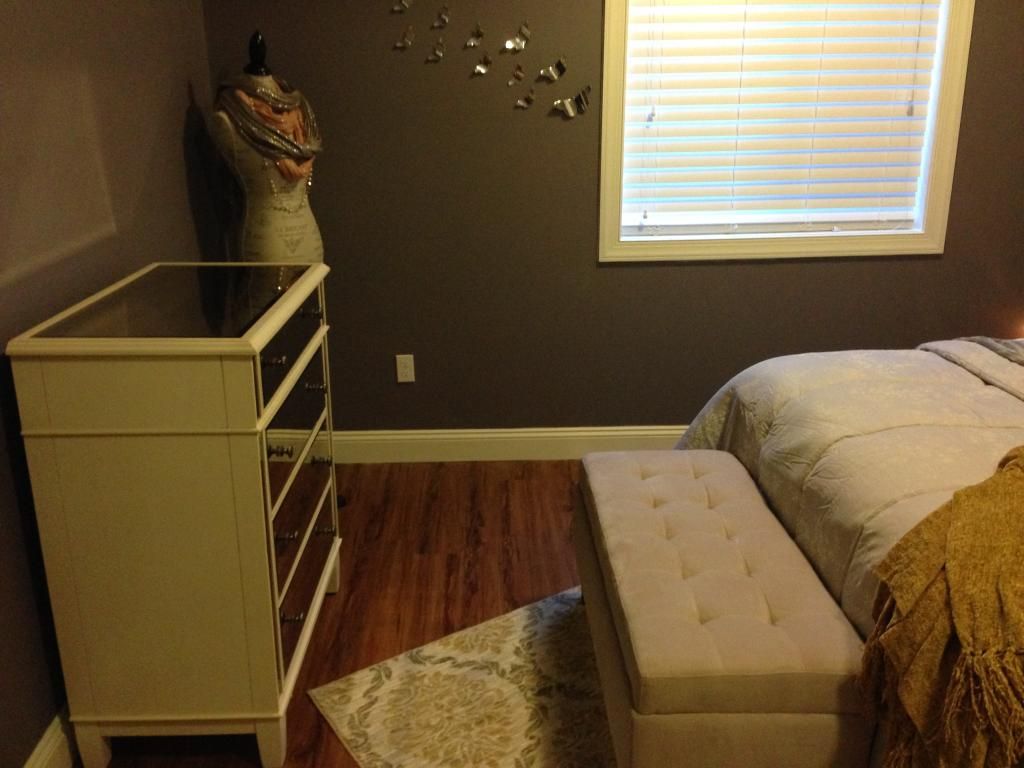 Bus in corner and dresser also from Pier One.
Again, lighting and taking pictures with our iPhone 5,
doesn't do the room justice.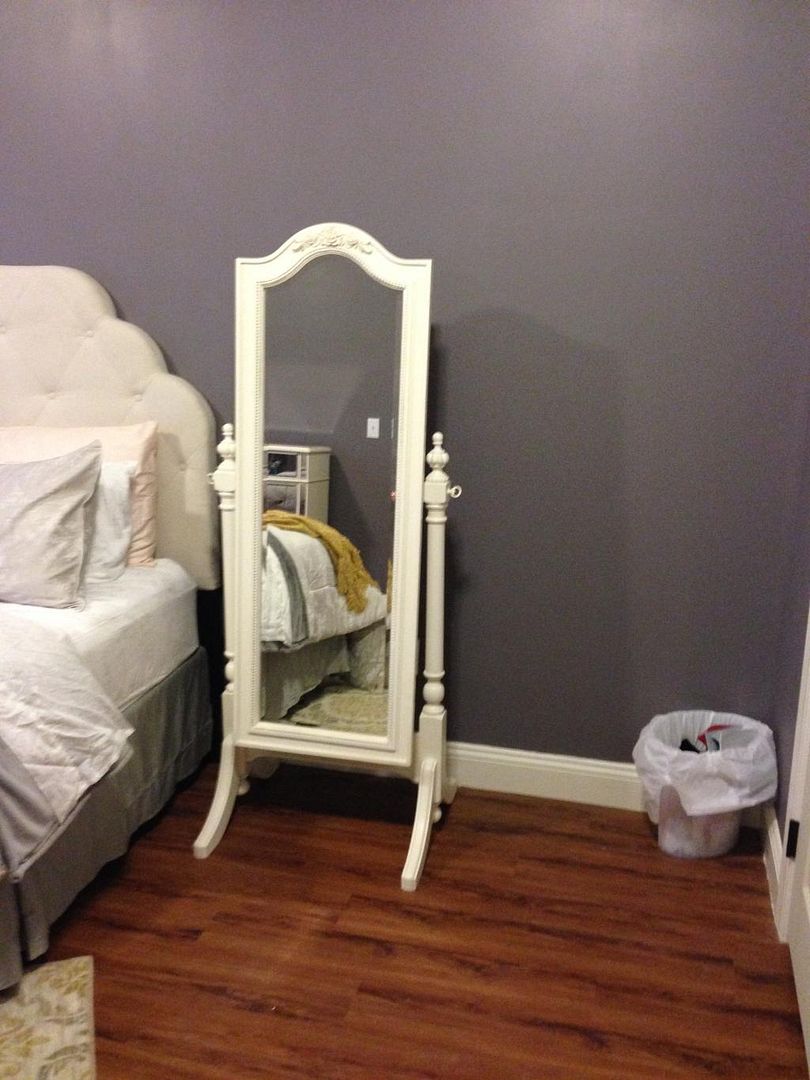 Jeweler y case mirror... picture below of it open.
Picture in the store with the case open...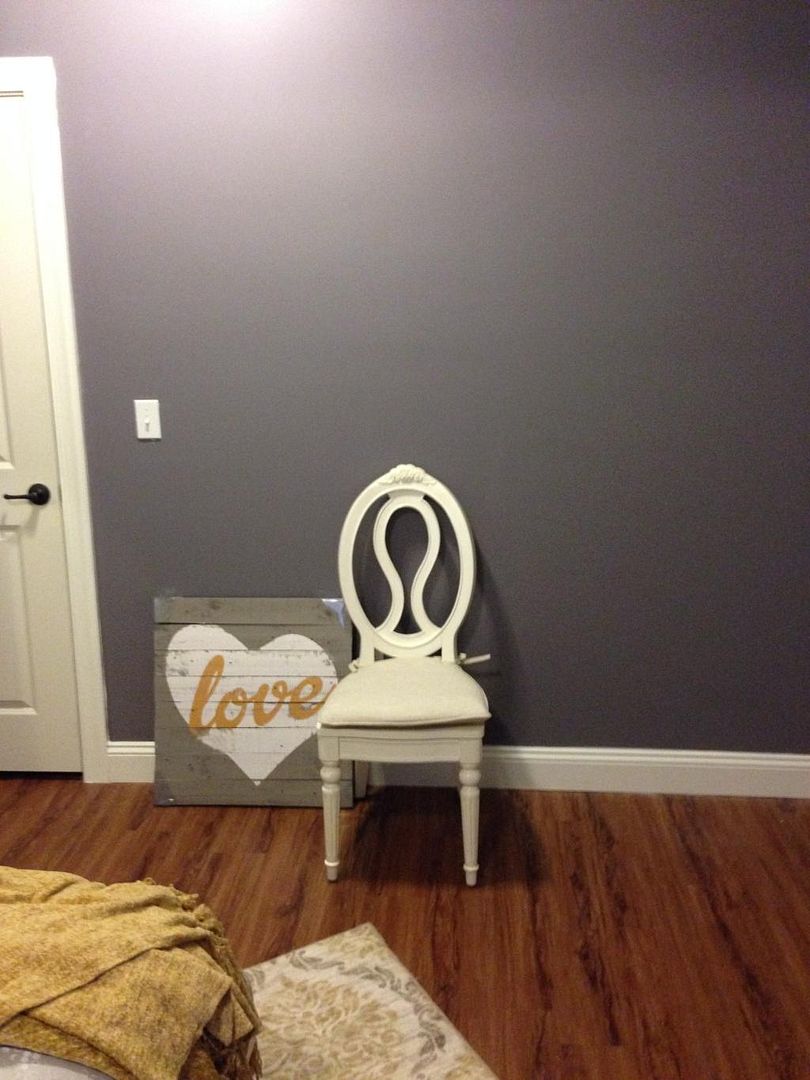 This is where the desk will go when it comes in.
Supposed to be a few weeks. Picture below.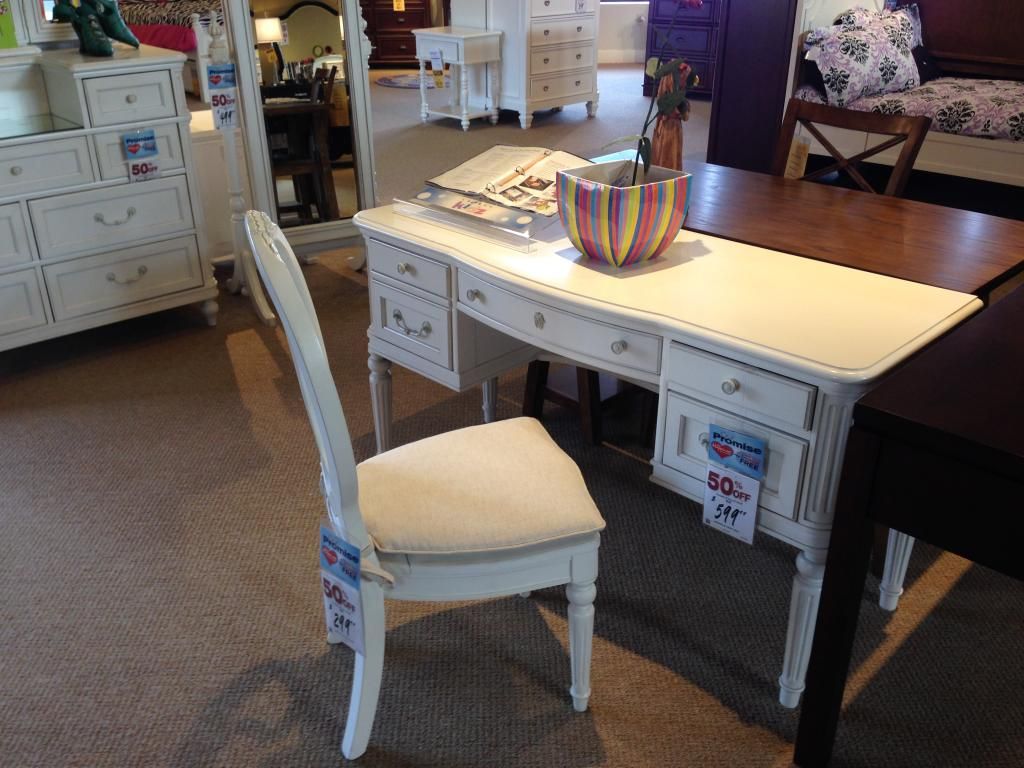 Picture of the desk in the store...
Update (The Desk Came in):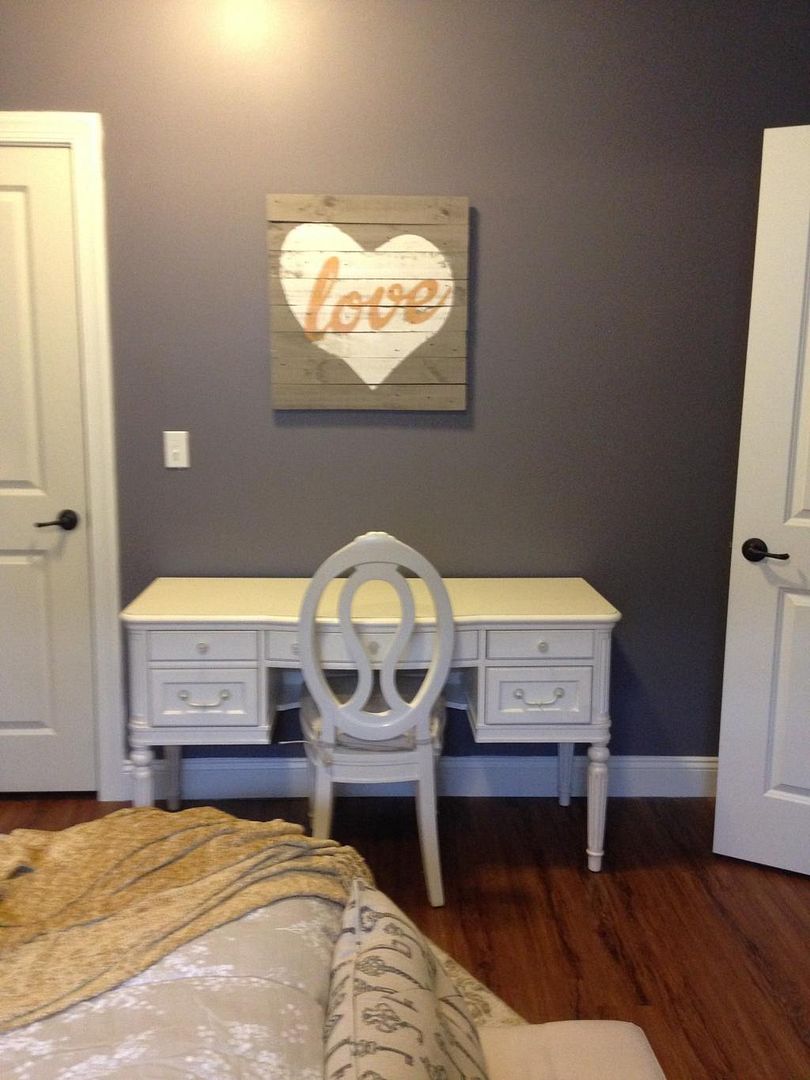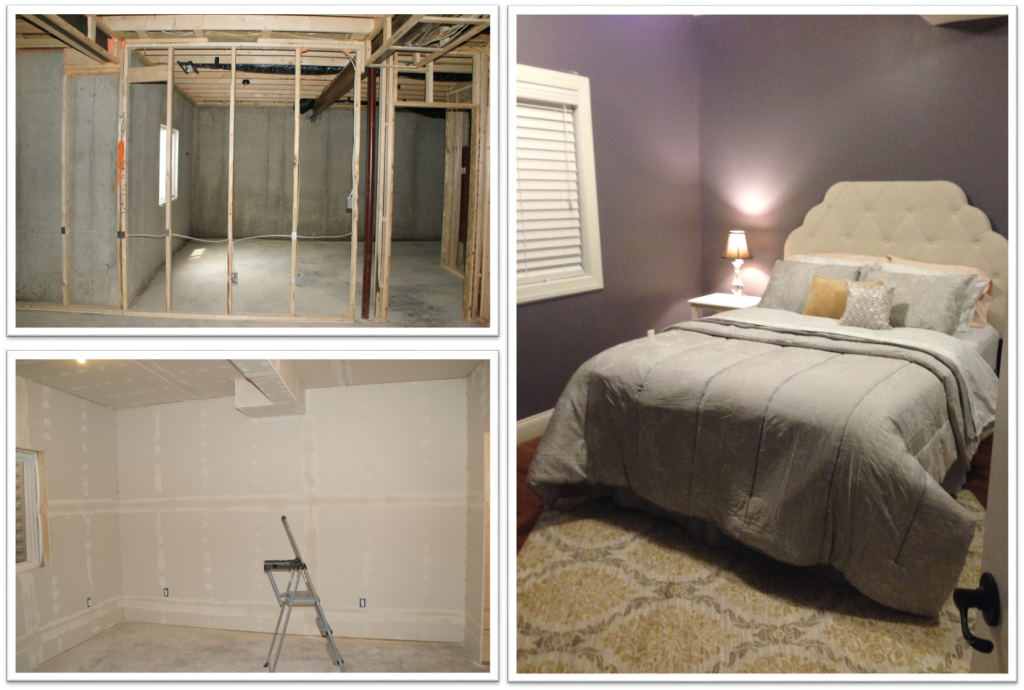 So here is the transformation...