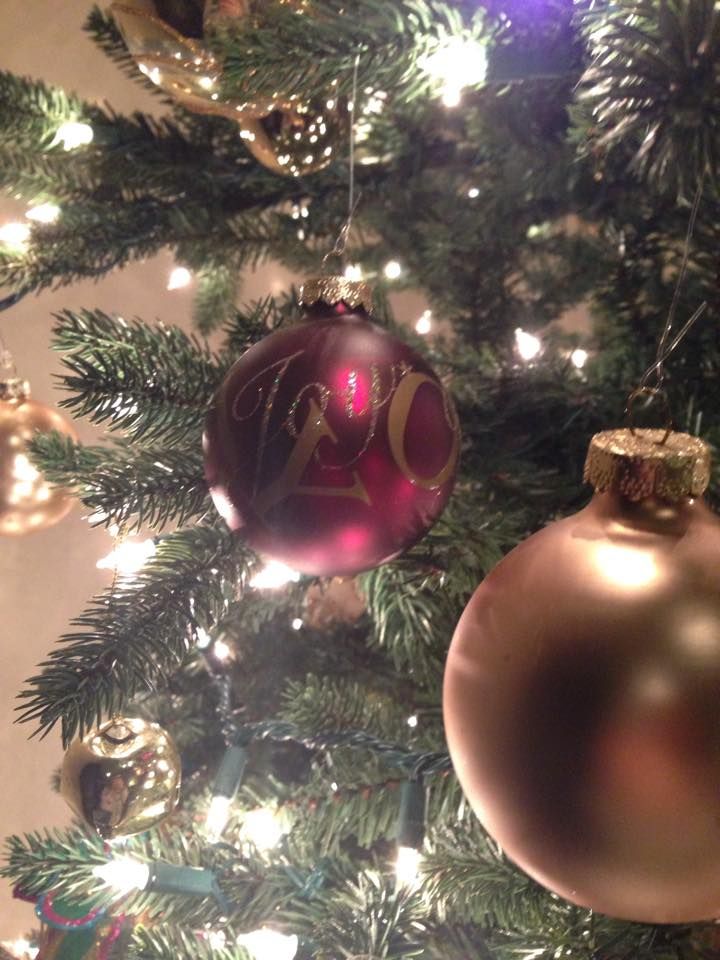 A Very Merry Christmas 2014
So we have been in our new home for over a year now (I think nearly a year and a half). As we reflect on the journey, it both seems like yesterday and at the same time an eternity ago. It doesn't seem that long ago that we were impatiently waiting for construction to begin and yet at the same time it feels like an eternity. Time is funny that way and how routines and perspectives can speed up and slow down time. If time moving fast is any indication of enjoyment than the last year and a half has been very enjoyable in our new home.
We tried a 9' tree because our 6' just looked too small
but it was very difficult to decorate... we may go back to the smaller one.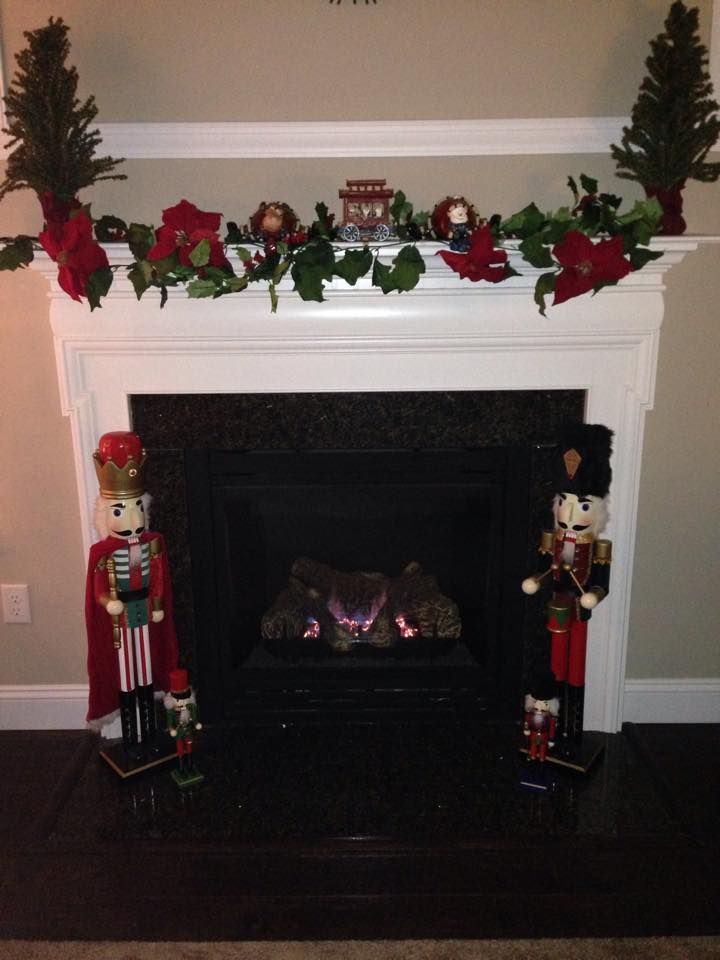 We really like this fireplace. We had originally wanted the
stone but would have lost the large window in this room.
So we settled for the regular one and are very happy with it.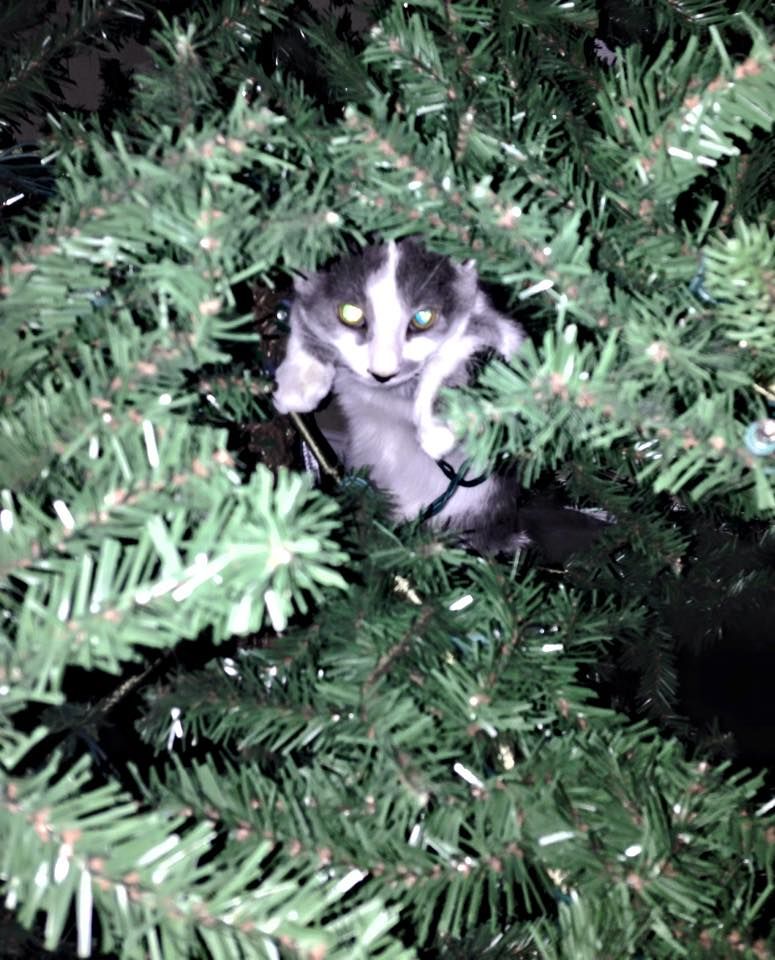 At least the cats liked the tree... a little too much.
How's the house holding up?
In many respects the house has exceeded our expectations and we are still in love with it. We had some minor items that needed to be fixed within the first year and Ryan took care of them. Usual stuff like nail pops, gaps in the molding as the cold dry air caused the wood to shrink. The big window in our great room had a seal failure with the really cold winter we had. Also, a couple of our shrubs didn't survive the winter. All easy fixes and taken care of with little fanfare.
We had only one big thing that was very disheartening. We had a sump pump failure after only being in the house 6 months. It ruined all the baseboards, casings and a bunch of stuff we had stored in the basement. Because we couldn't get the pump going again we ran out and bought another one at nearly 10 O'clock at night. A couple of our wonderful neighbors came down and helped us suck water out of our basement until 2 am. Tons of work. Sadly the back-up was sitting in the box next to the sump....not installed. Then 2 months later, the new one we installed failed. After doing some research on the Ridgid pump sold at Home Depot we found that there was a known problem with the float switch. So we spent a few months checking the pump 2 to 3 times a day, paranoid we were going to flood again. Well, it failed again and so did our back-up we had installed... So we contacted Ryan to swap the original pump for the correct sized pump and they did. After the first pump burned up we found out that they put the same sized pump in all their houses. For their smaller homes, it works out well because they have more than enough capacity for peak water situations but for their largest home... Well, it just burns the pump up. So now we have the correct sized pump, back-up and a manual and automated alarm that notifies us via text, email and call if we get a high water indication. The sensors are down in the sump, so we will get notifications before the water seeps into the basement. Ryan also installed pipes to carry the water from our downspouts out away from our foundation. This has seemed to help the frequency the pump has to turn on and off, especially after heavy rains. No issues since. Cross your fingers.

Projects, Projects, Projects!!!
Based on our last posts, you could see that we started a bedroom pretty much right away. Before we finished that room, we started and completed several others.
Here are some of the projects we have worked on since we've moved in. I'm going to make separate posts to better organize the pictures and captions.
- Spare Bedroom
- Exercise Room
- Storage Room
- Media Room
- Painted several rooms after 10 month
- Planted 14 trees and some plants and shrubs
- Dimmers and LED's
What's Next...
- Bar and Game Room
- Deck and or Patio and other miscellaneous landscaping/hardscaping and outdoor lighting.
- Finish painting rest of rooms we haven't painted yet
Long Range Projects
- Master Bath: Re-tile shower, tub and floor. Install new vanities, sinks and mirrors. We've discussed converting our Roman shower into a walk in shower and possibly replacing the generic soaking tub with a nice claw foot tub with a chandelier above it. This is why it is a long range project.
- Build a small platform/deck off of the door leading into garage. We don't have a mud room and it would be nice to have a place to sit down and take your wet/muddy shoes off. Also, you tend to fall out the door... And with the shock on the door it can be difficult to carry bags/boxes in and out.
- Add a fire pit and outdoor kitchen to the deck or patio we build.
- Install a sprinkler system and deduct meter.
- Install a fence.