The low voltage wiring contractor Ryan uses is called Guardian (The Direct Competitor to ADT). They do your cable and telephone jacks but also offer home security, home entertainment and centralized vacuum systems.
A lot of the gadgets they offer can be obtained aftermarket or through a competitor at a fraction of the cost. Many of these items are wireless, and more flexible (save the vacuum system), so we were not going to add much from Guardian. I had a budget for this company but after nearly a month they had not called me to set up an appointment. They finally called and their earliest appointment was next month. Unsat! This made it a very easy decision...Delete Key on my Spreadsheet. Thanks for saving me money Guardian!
Not sure what Guardian is trying to do to us but...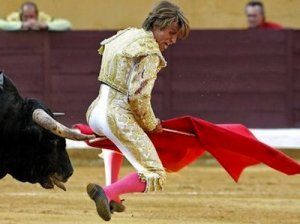 This pretty much describes it...

I don't want to jump on the bash Ryan bandwagon but this is the largest area they are failing in. From one standpoint I agree with Ryan's decision to stick to their core competency of efficiently building homes... On the other hand, the sum of our buying/building experience includes the interaction with their sub-contractors. If Ryan doesn't give us a choice of who can perform this work and the sub-contractors provide poor customer service, then it reflects poorly on Ryan. 5-10 years from now I won't remember Guardian but I will reflect on all the trouble I had with NVR, Rite Rug and Guardian. Those memories will be projected on my buying experience with Ryan homes, making it difficult to recommend them to others. You must truly have the patience of Job to deal with the amount of stress you are already under with buying/qualifying/building a home but to deal with incompetent subs...this is unnecessary, frustrating and shows a lack of general business acumen on Ryan's part.
UPDATE: Contacted my Insurance Company and they have special offers through ADT. They have some great products, to include Wireless Systems that incorporate Fire, Security, and Carbon sensors. Through the discounts we would receive, their equipment is cheaper, their monitoring is cheaper and I don't have to sign a 3 year contract. Lesson: Call your insurance company and see what they have to offer.