We went back and forth on what to do in front of the bar wall. Whether we wanted to purchase brass bar rail or make something out of iron pipes, etc. In the end, we decided to use some of the extra vinyl flooring we had and just build a 6"x6" step around the bar. Even without it being painted, it really finishes the look of the bar wall and definitely makes it look like a bar and not just a kitchen. The height and width of the boxes seems to work out while seated in the bar stools. They could have been a little deeper, maybe 10-12" but: 1.) We wouldn't have had the clearance all the way around the bar and 2.) The step would have stuck out further than the bar top... which would have looked funny. The way it is, provides comfort while seated and keeps the person seated in the stool from just dangling their feet or having to rest them on the stool's cross member.
Items Accomplished:
- Built 6" Tall by 6" Deep wooden step all around the bar front
- Covered step with vinyl flooring
- Added Baseboard on top of Foot Rest against wall
- Installed Stair Edging to Foot Rest to protect Step
- Installed Quarter Round between Step and Floor
- Spackled Baseboard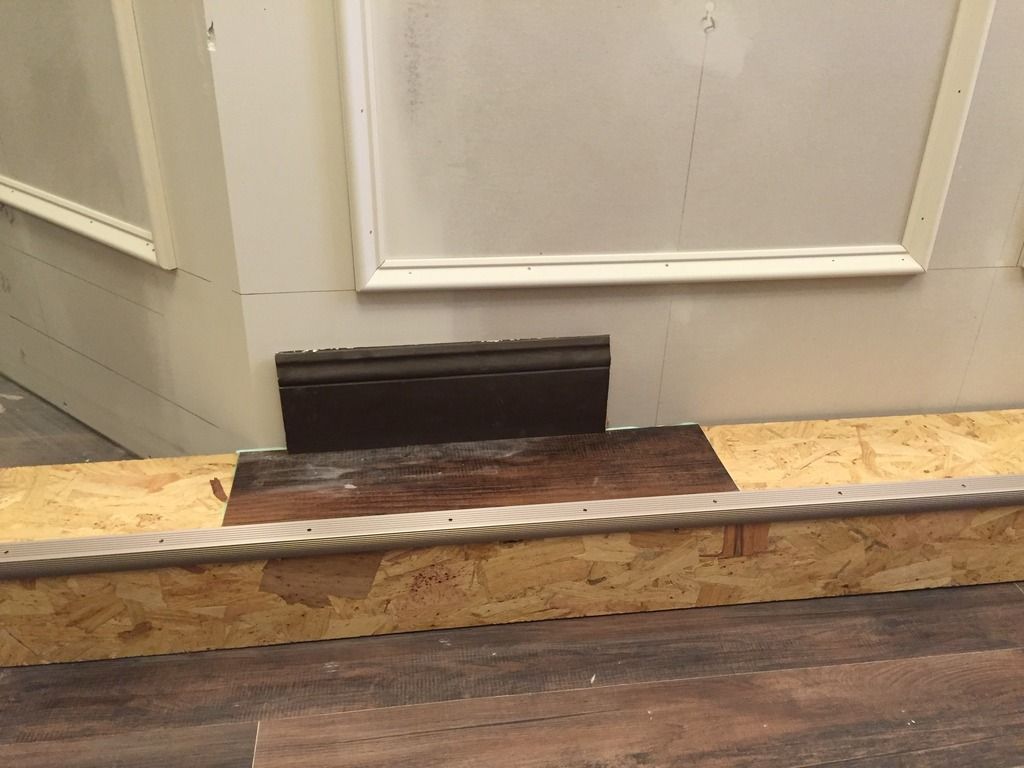 Mocking up step to see how it is going to look/fit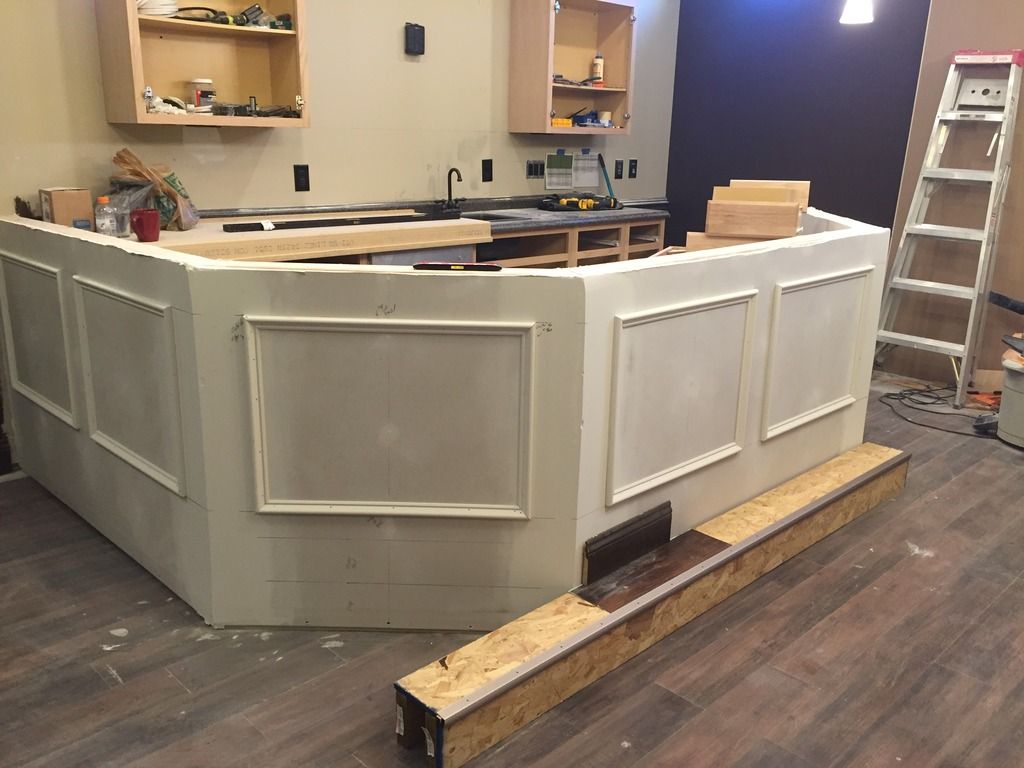 Made some test cuts from some scrap wood :-)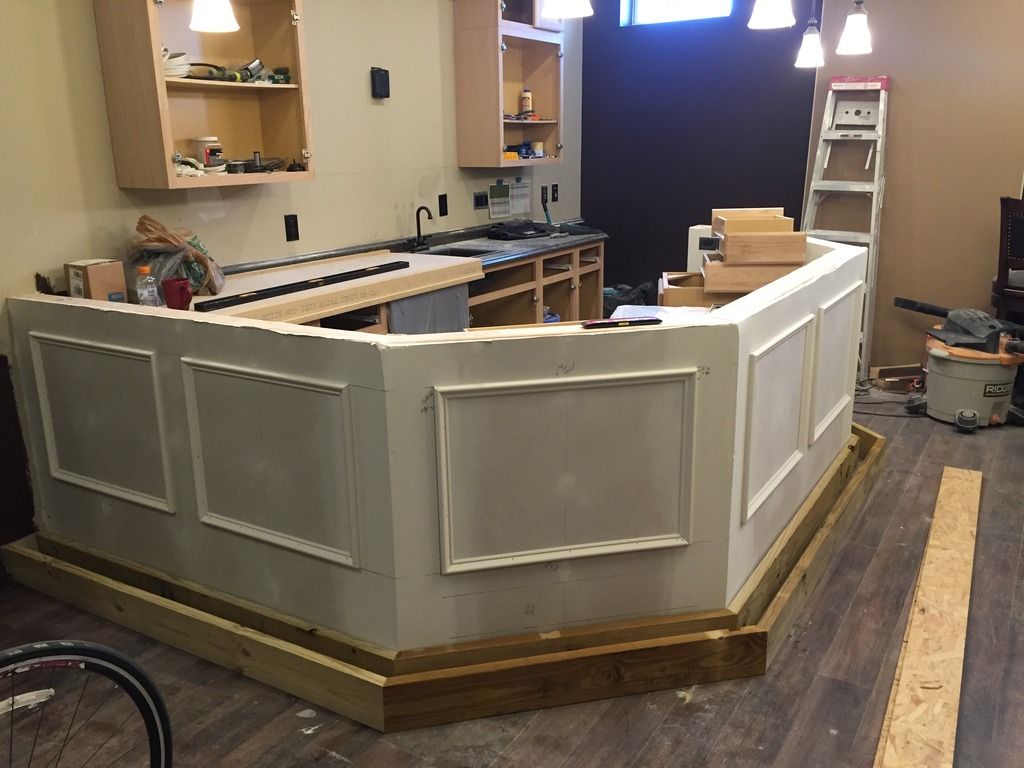 All the 2"x6" planks cut and fit in place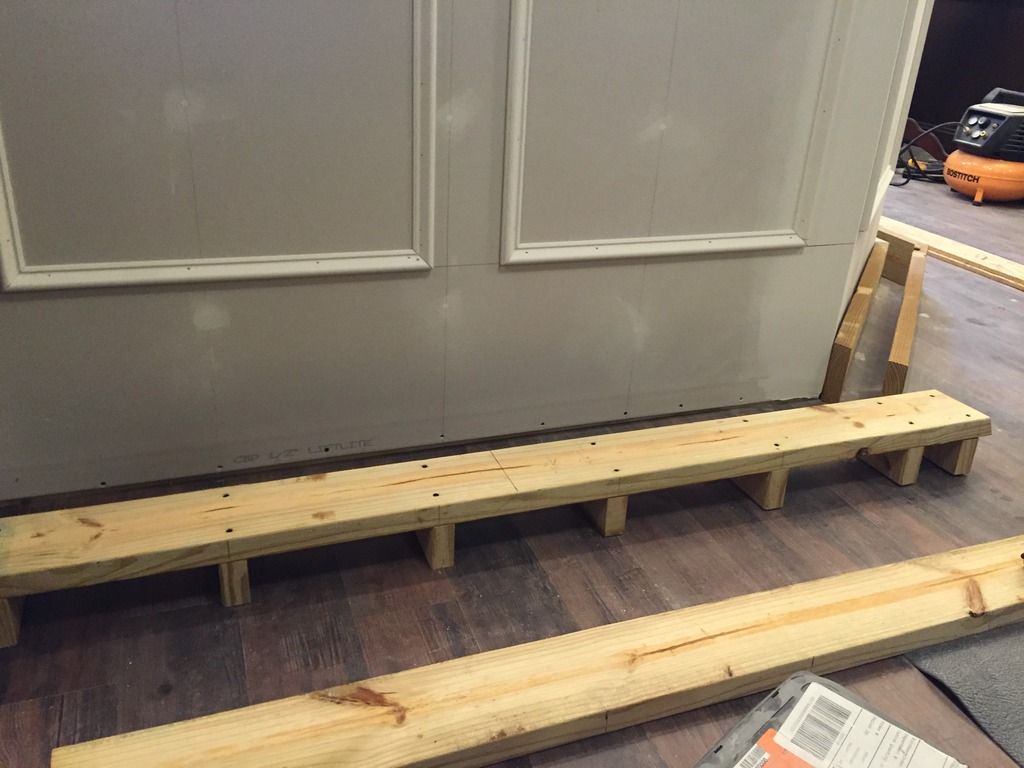 Attached 3" blocks to back plank
Attached back plank with 3" blocks to stub wall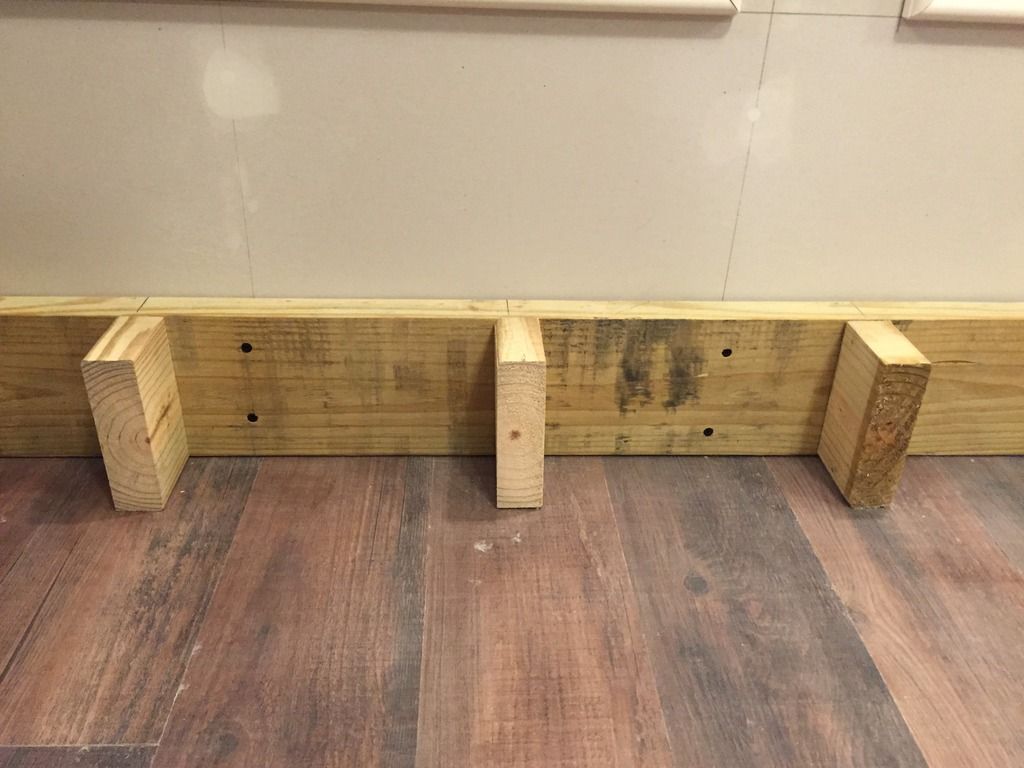 Screwed back plank to studs in stub wall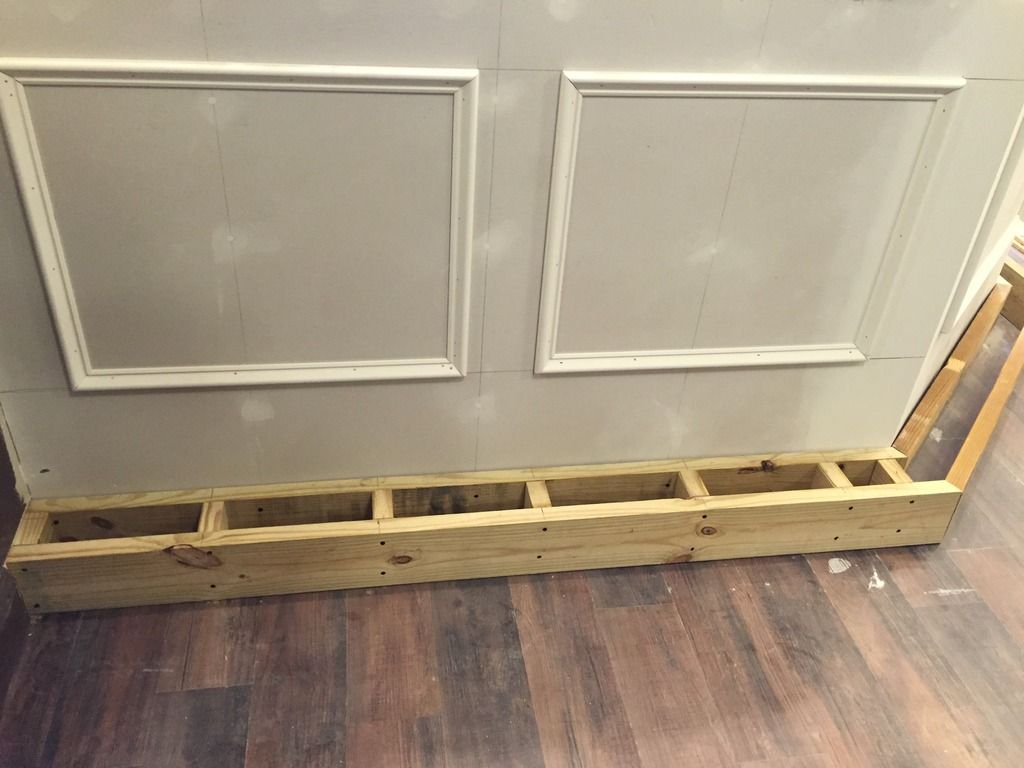 Attached front plank
Attached top plate (Had Home Store rip these down into 6" pieces, so we
didn't have to.. we are just cutting to length and angle on miter saw).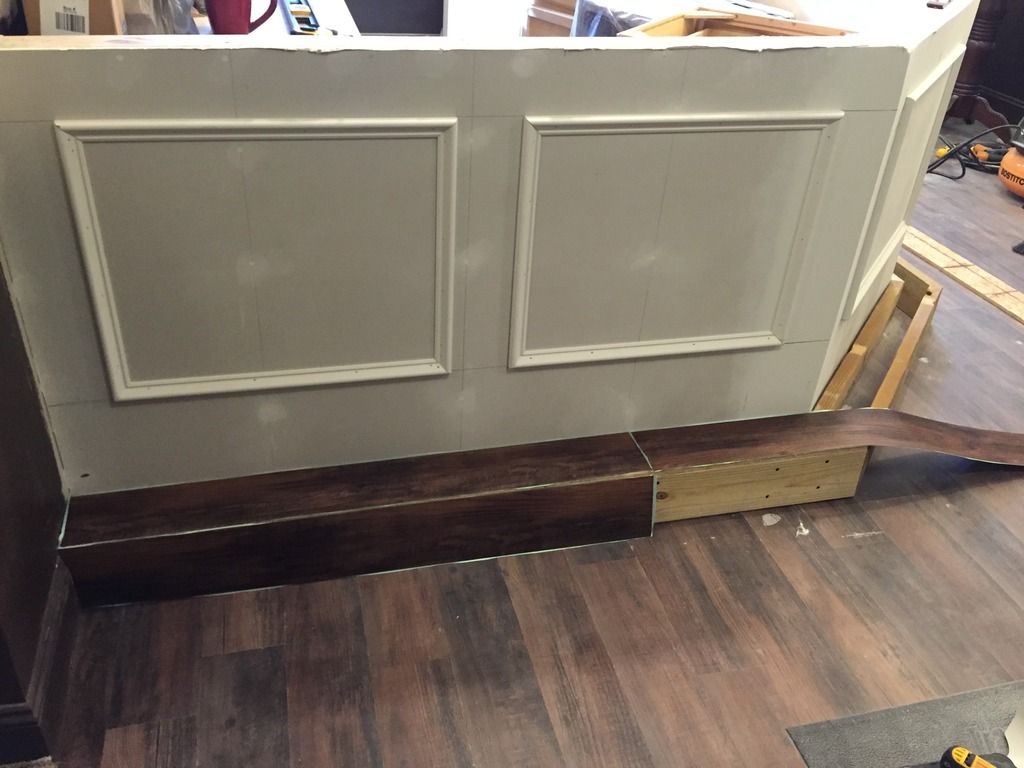 Laying out flooring and cutting to size/angle
Used liquid nail to help with adhesion. The flooring has some pretty
strong adhesive on it but this is for good measure. The stair edging,
baseboard and quarter round will help hold everything in place too.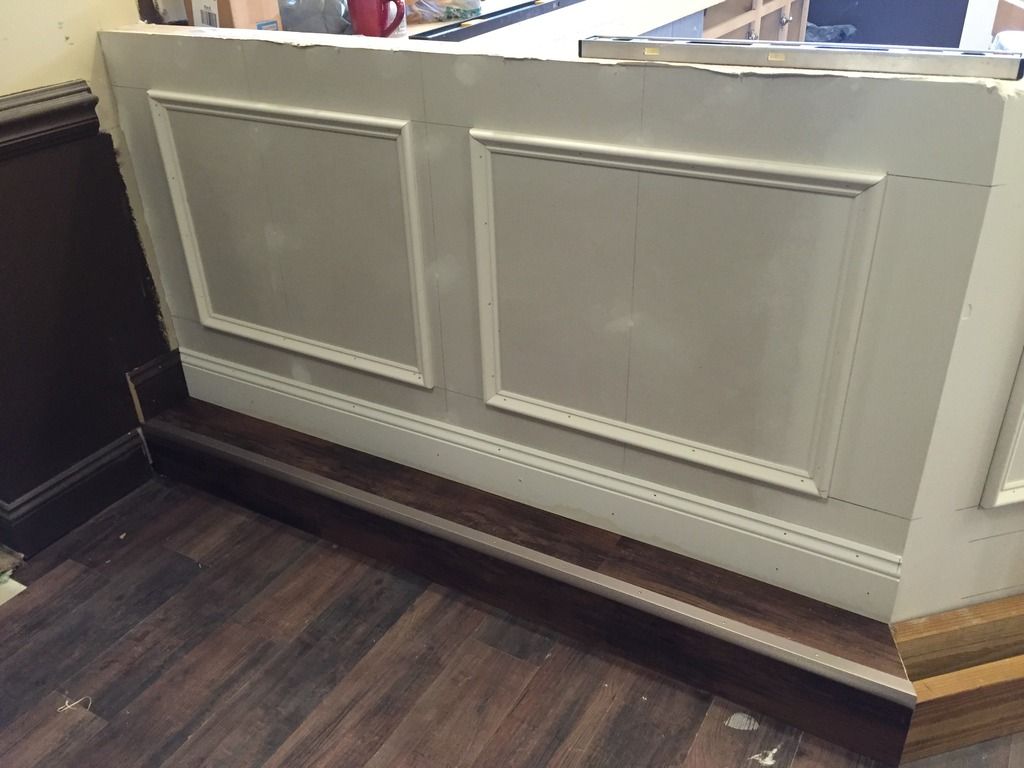 One side of the foot rest done (Except the quarter round between the bottom
of the step and the floor). From baseboard up will be painted Turkish Coffee,
just like the wall to the left of the pic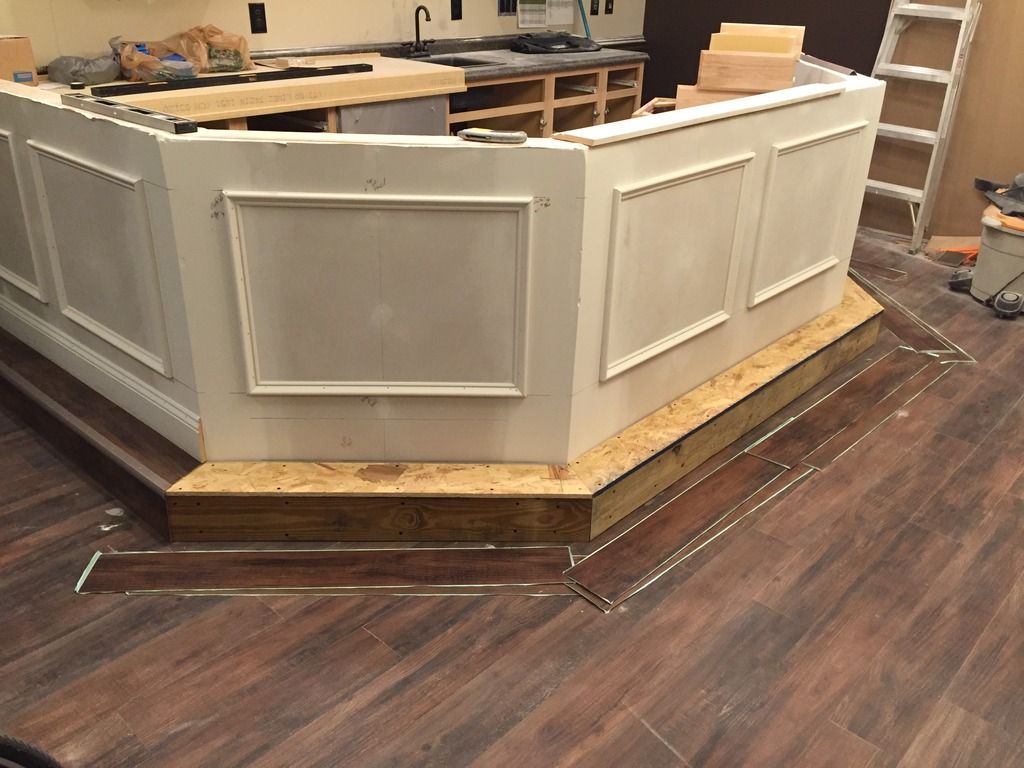 Finished building step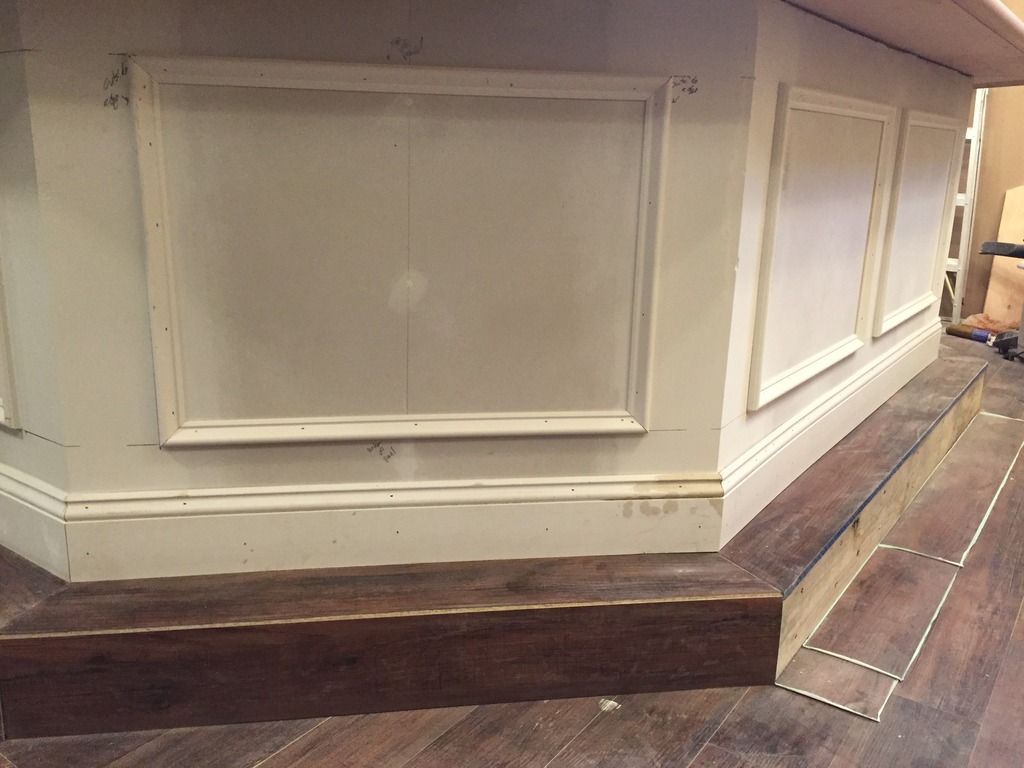 Put all the flooring on top of the step and installed the baseboard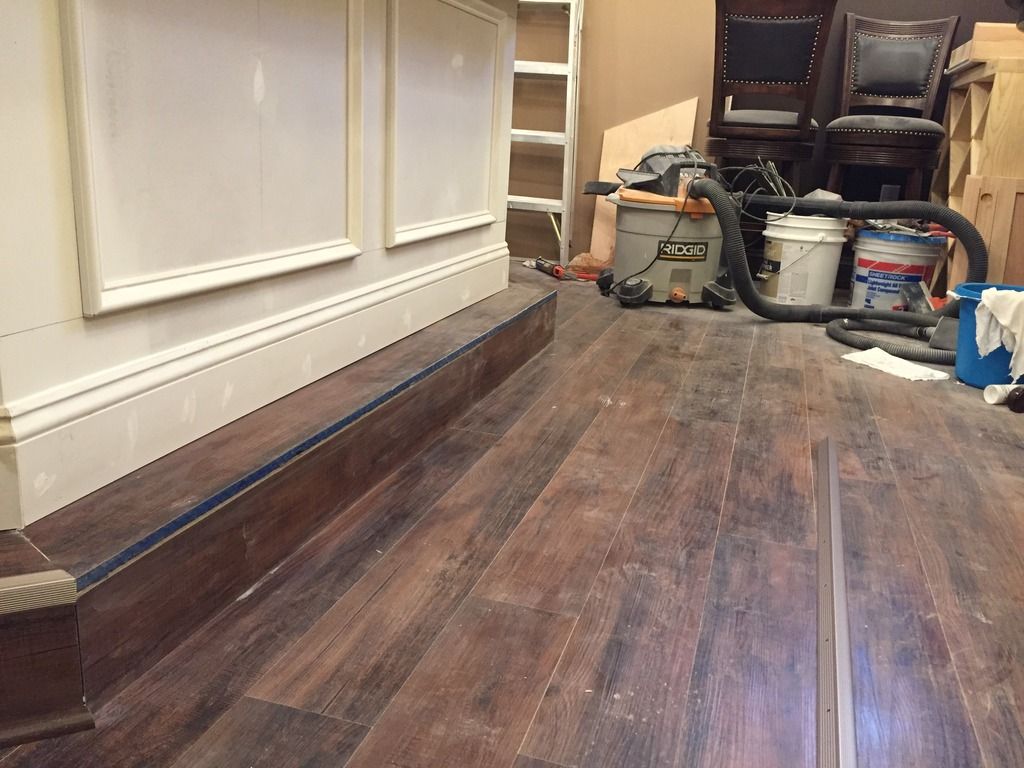 Flooring on front of step and began spackling baseboard nail holes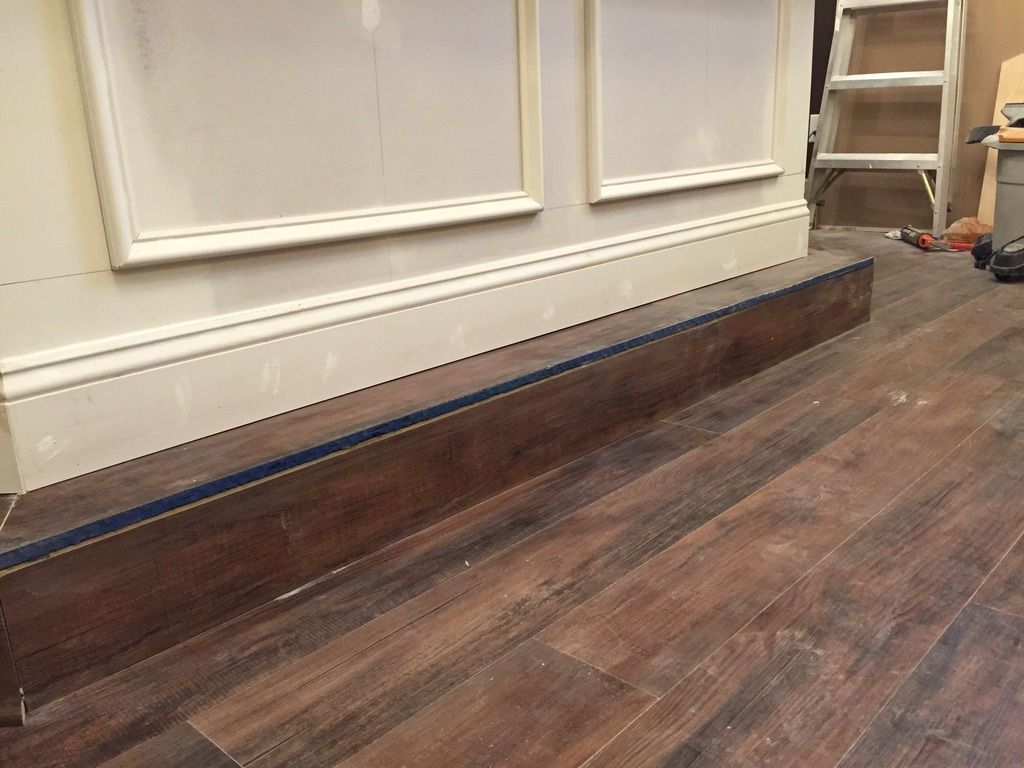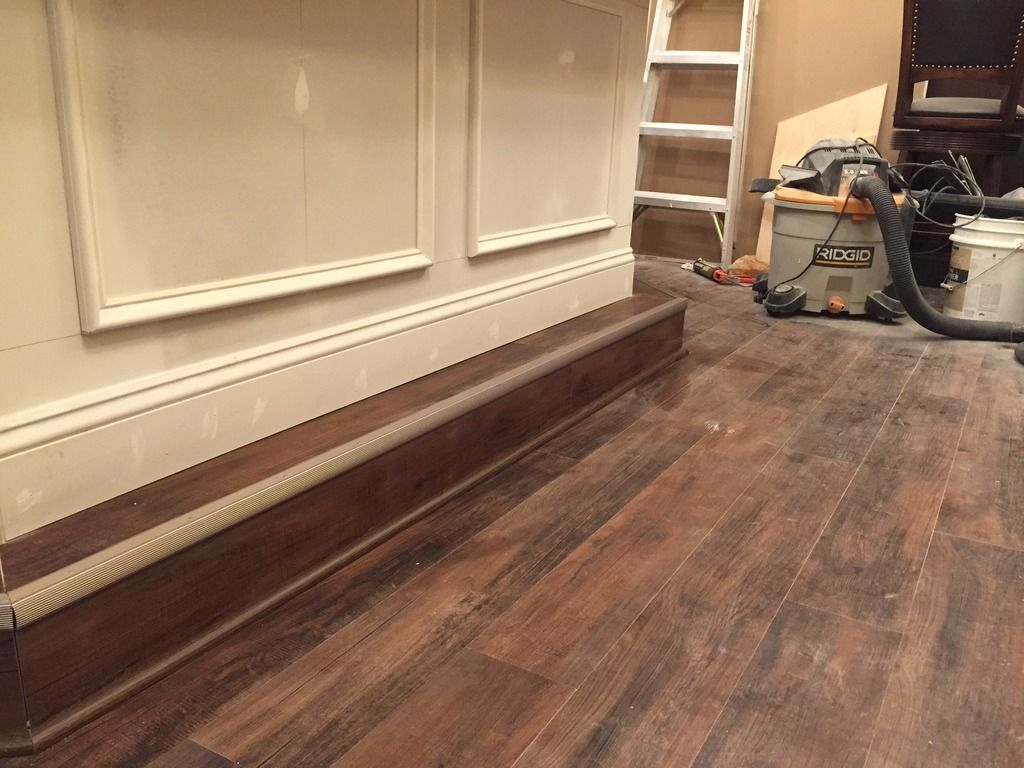 Flooring, stair edging and quarter round installed