Again when we first started this project we had planned on buying the oak bar front kit from Hardwoods Inc. (We may still do this at some point and honestly it would have been a lot less work than having to tape and mud these corners. :-( Ugh!). We also considered doing stone, tile or reclaimed distressed wood... not sure. For now though, we just put up some paneling trim, baseboard and are going to paint it dark brown (Sherwin Williams Turkish Coffee).
We started out by marking where the bar step and baseboard would be then figured out what kind of spacing we wanted around the paneling. Then transferred the level lines around the bar wall and marked plumb lines for the vertical pieces.
Two problems with doing it this way:
First is that the floor isn't level and the gap between the bottom of the panel and the baseboard will not be the same from one side of the bar to the other. If we made the boxes the same height and made the distance from the baseboard to the bottom of the panel box the same then the gap at the top would be off. Alternatively we could have made the boxes different sizes to accommodate the change in the level of the floor but visually, you would have noticed the difference in panel size. Doing it the way we did, you can sight the line of both the bottom and top of the panel boxes and they are straight.
The Second issue is that the taped and mudded corners aren't perfectly plumb, so the gap between the plumb panel and the corners is slightly off, top to bottom.
I'm sure these are nit picky details that absolutely no one will notice but it's frustrating to a DIYer striving to do the best they possibly can on a project.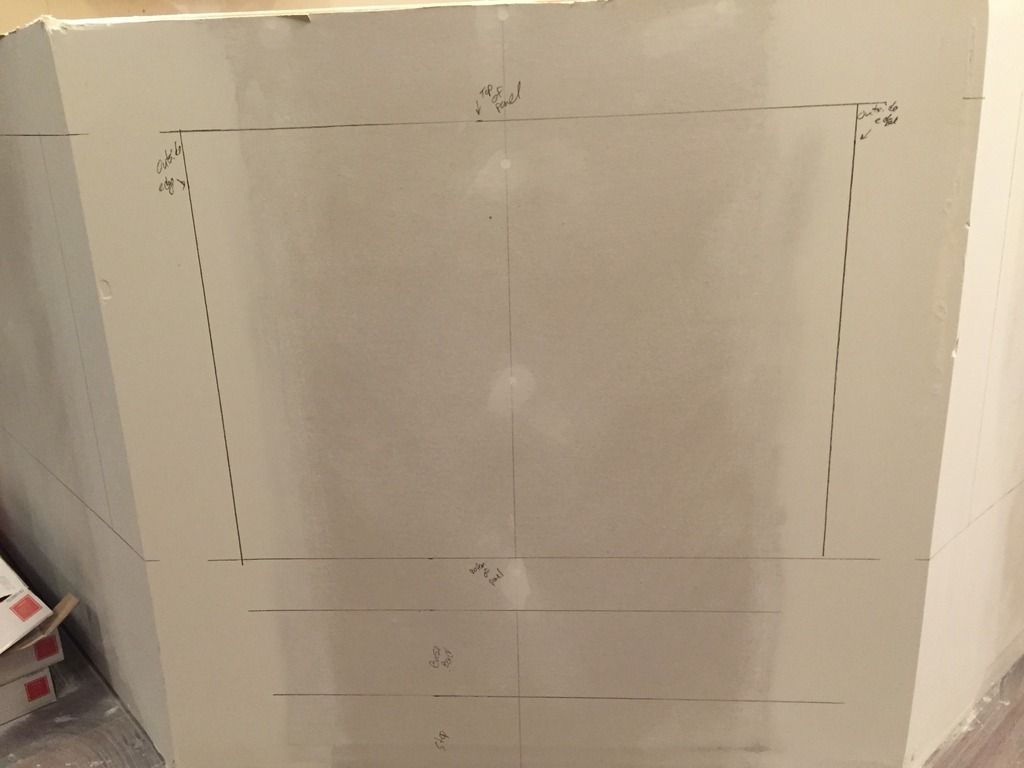 Starting mocking up where the bar step, baseboard and panel molding will go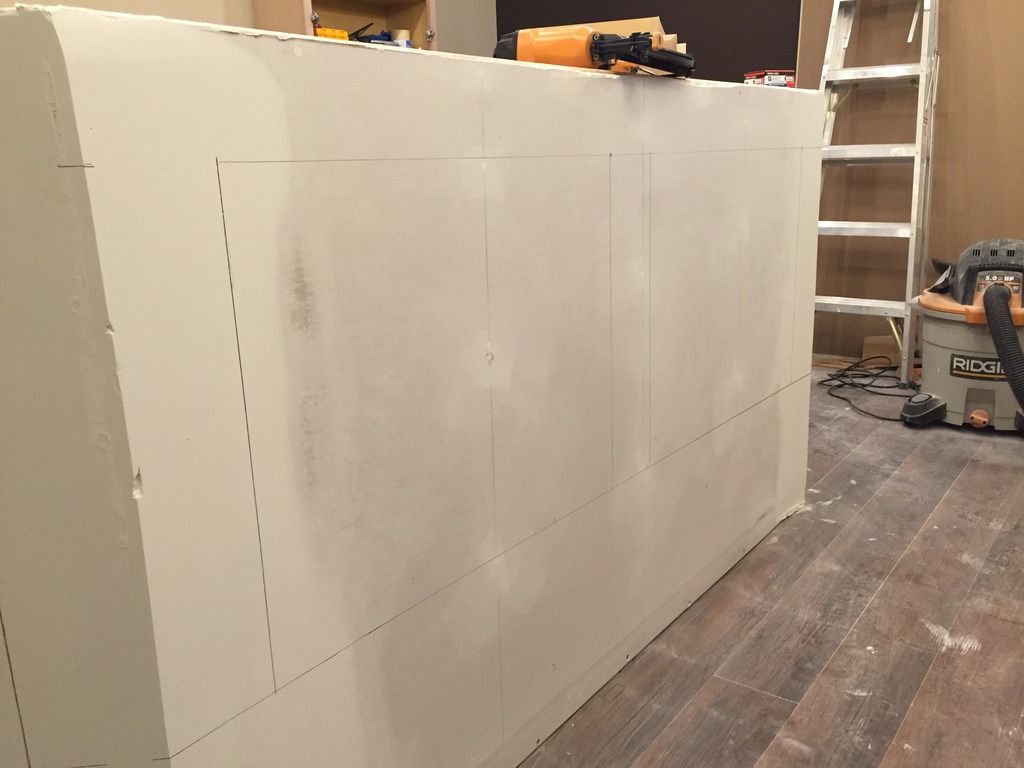 Transferred Level Lines around bar wall.
You may also see some touch up I need to do on the corner... haha.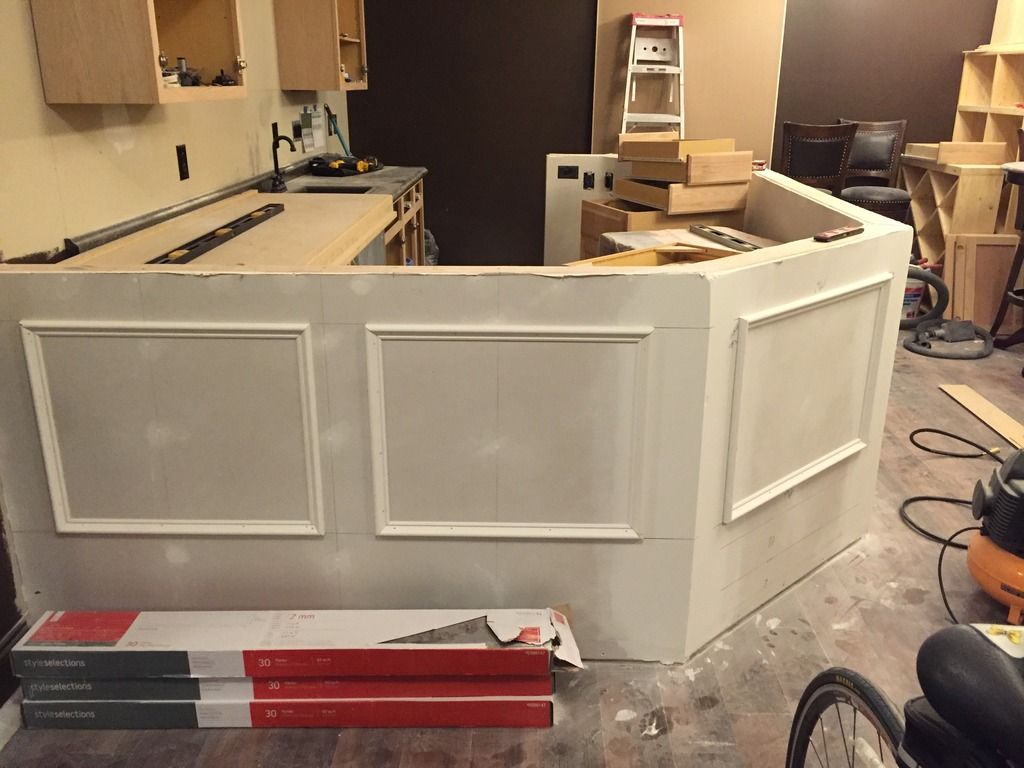 Panel Molding Installed. It looks high but there will be a bar step and
baseboard below it...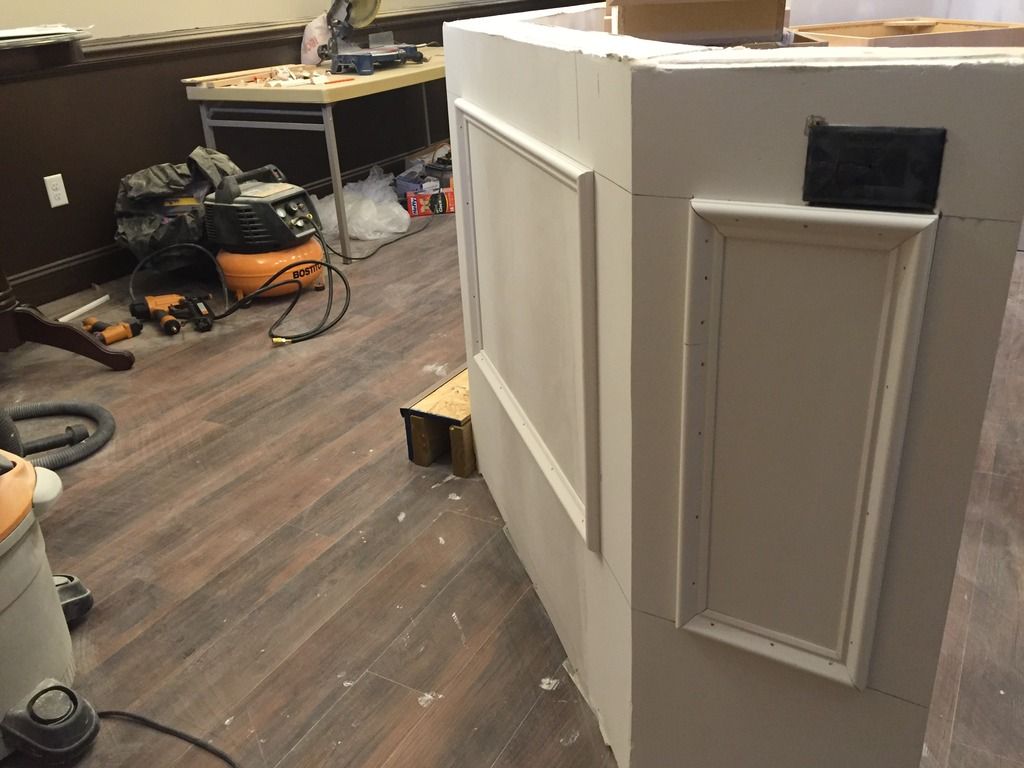 Other side of bar. Put in cable pass through for LED Rope Lights