Lots of stuff going on today. They finished the forms and holes for the footers; finished the drainage system and brought in gravel.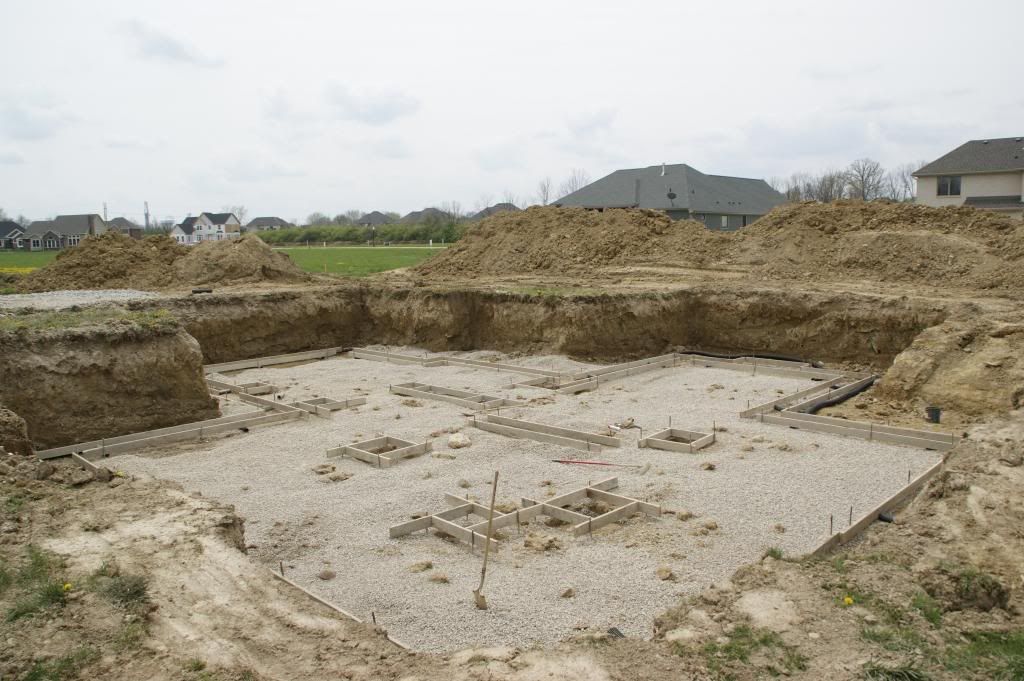 Forms for Footings Done and Gravel In
The county inspector came by and approved the footings inspection.
Concrete trucks showed up and they poured the footings.
Shortly after they started to dry, they removed the forms and snapped lines for the walls.
Next stop basement walls. Hopefully some work will happen on that this week (e.g. Forms Put Up).