My wife stopped by the lot today because she was down the street anyway (stalker) and saw that we had sand bags, a power pole (installed but not hooked up) and egress window with well.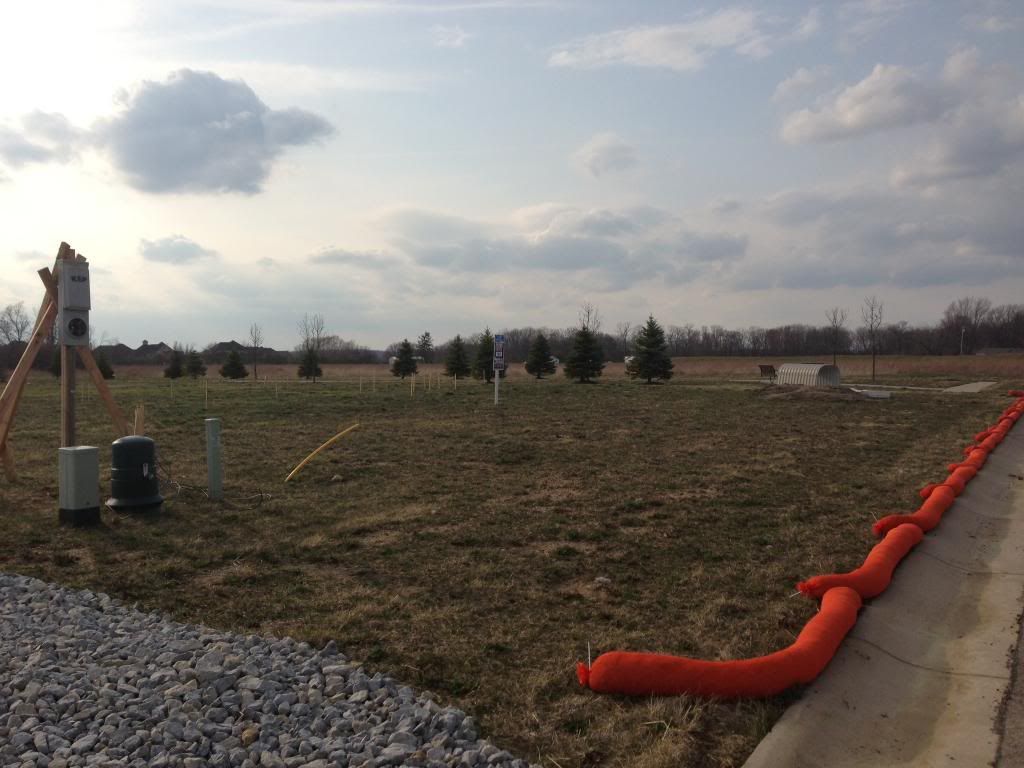 Power Pole and Sand Bags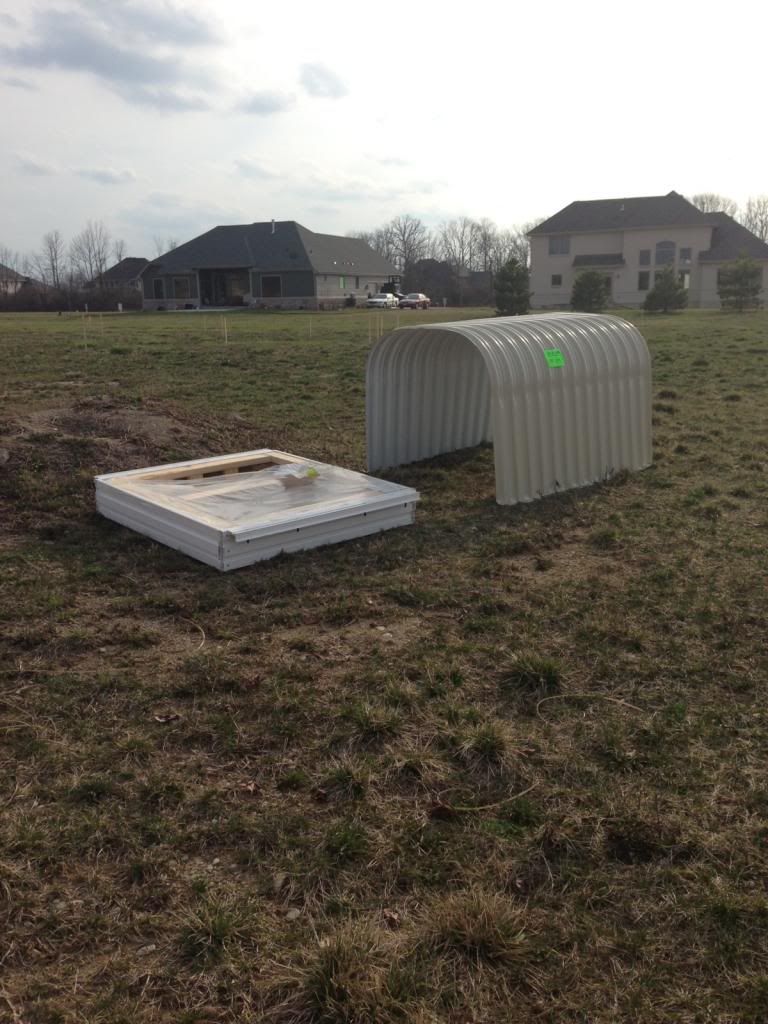 Egress Window and Well
Looking like a Construction Site
So it's definitely starting to look more like a construction site and less like a vacant lot. Been watching weather, that should be the only thing standing in our way from starting next week. So far, so good. The weather here changes by the hour though, so it is not predictable at all.