Day 11: it was Sunday, there wasn't anything happening on our lot.
Day 12: We got rocks.
They shot rocks into our basement.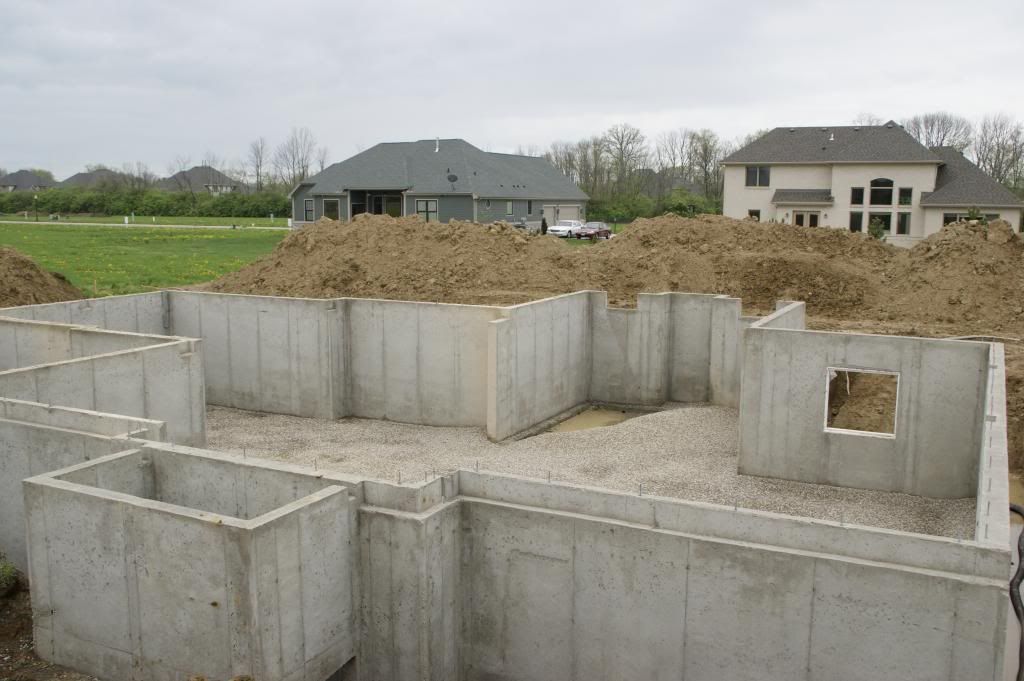 Rocks!!!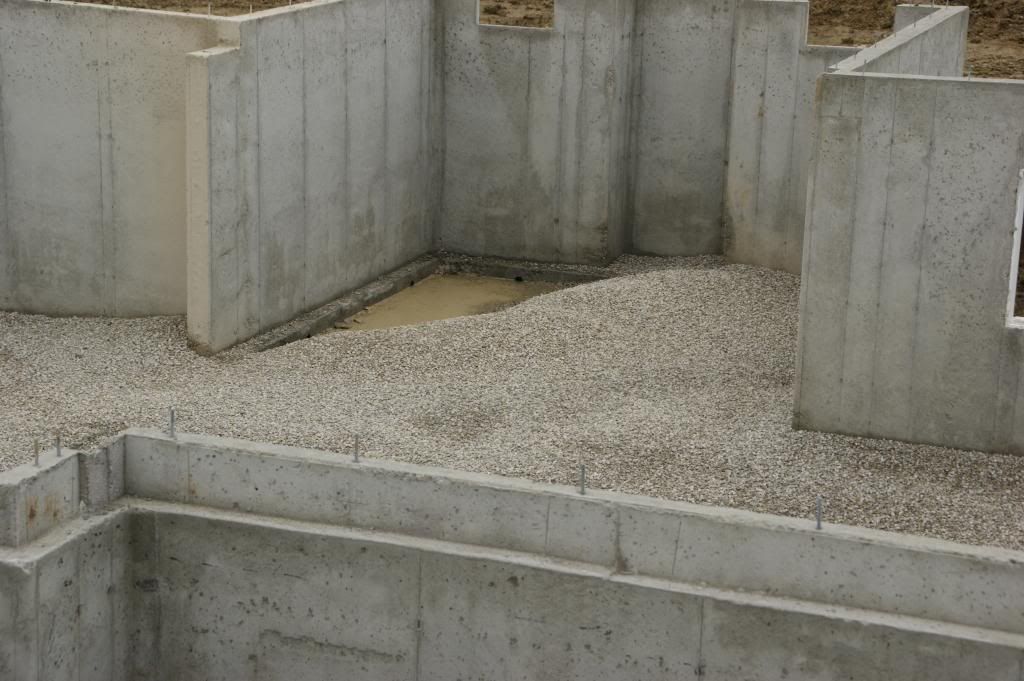 The plumbers came by and dropped off supplies for the job. They also installed a pump to get all the water out of the hole (Didn't get a picture because it was in the back and it was really muddy from the rains we have had). They said they would be there in the morning to knock out the rough plumbing.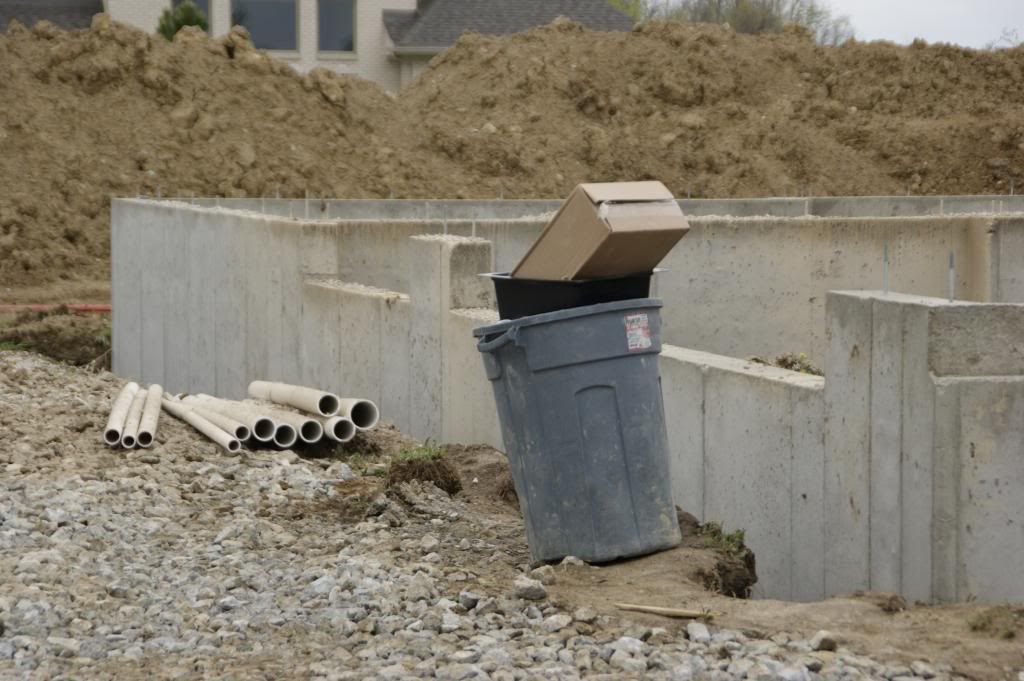 The Area Production Supervisor came by and confirmed our schedule and that our wood package is supposed to be here Friday. He said depending on weather, they could begin as early as Saturday. We still have a lot that has to happen this week before that can happen, so I'm not going to get to excited about that.
The water proofers didn't begin work but our inspection is scheduled for tomorrow. The Production Sup seemed to think they will have it done in time for the inspection. The last inspection in our development failed their inspection. I'm counting on this with a re-inspect on Wednesday. This still gives us time to pour the slabs and begin framing as early as Saturday.
There are a couple things I saw that I'm worried about.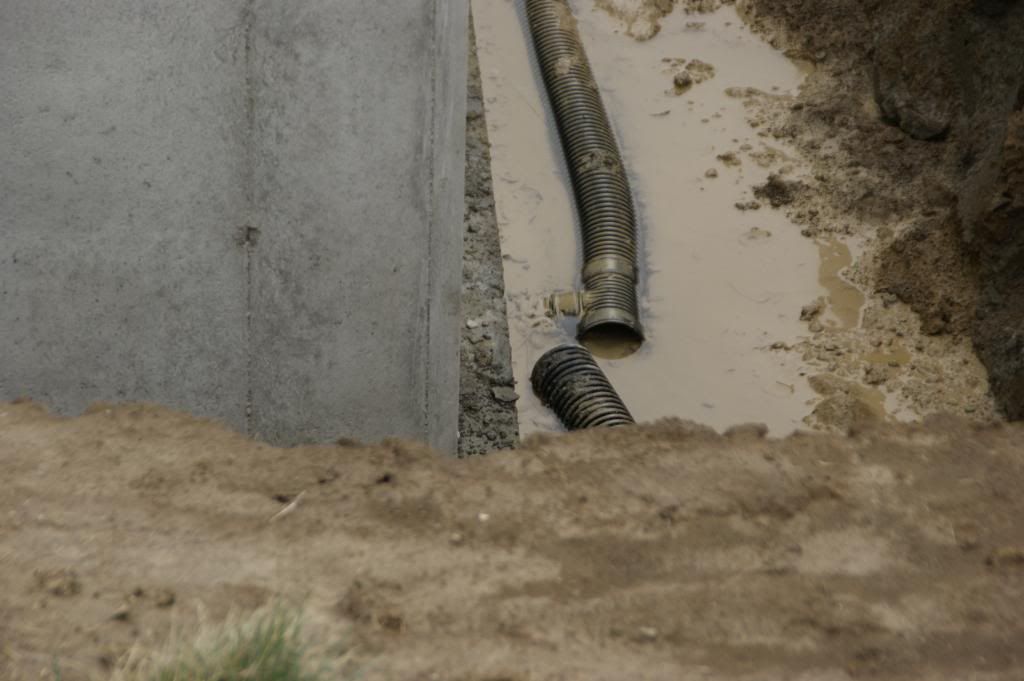 Drainage Pipe to Sump Pump
This pipe was knocked loose by the foundation company while they were putting up the forms. It hasn't been reconnected. This one is kind of important seeing how it feeds the sump pump. Hopefully it will be caught by the water proofing crew.
Cracked Foundation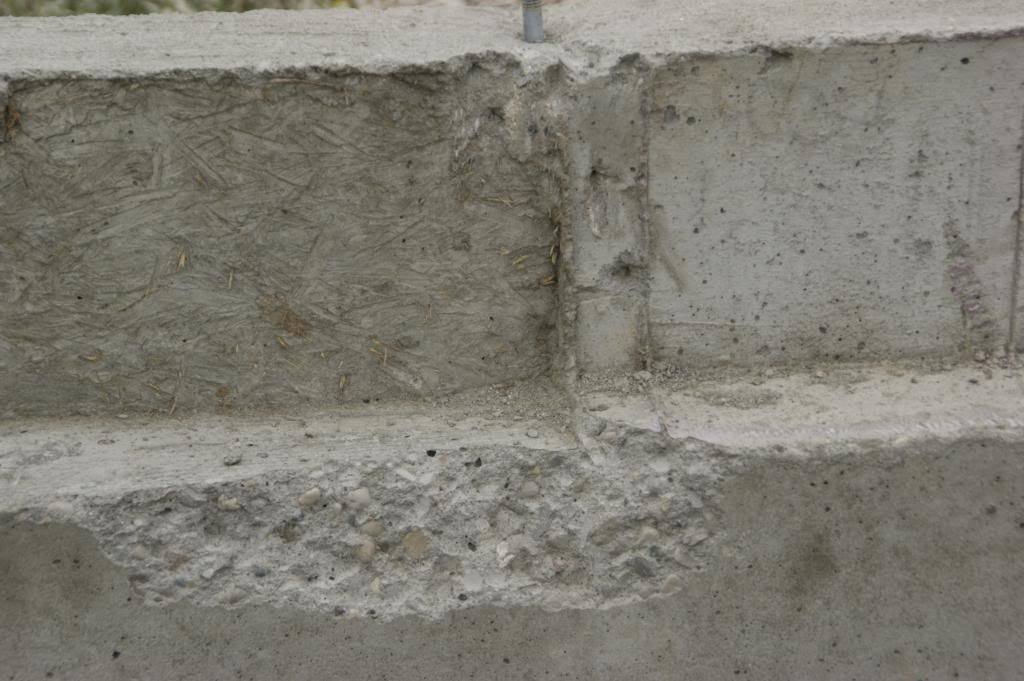 This broken piece of the foundation is in the front of the house. It is fresh damage and appears to be caused by the truck that was shooting rocks into the basement. Right on the other side of this wall is what ever was left in the truck. The structural part and the anchor bolt seem to be fine but the brick ledge didn't fair too well. My larger concern is that it is visible from the street. I don't think it will be a problem but would like it at least patched...if nothing else but to help keep water out.