Got a call from the PM yesterday with an update on our HVAC questions and our Start Date.
Start Date:
During our Pre-Con meeting we were initially surprised that our start date was 2 days later than we were originally told. The PM was going to try to start at least 1 day earlier. Weather permitting he is going to try to start digging on Tuesday, April 16th versus the 17th. That's the good news. We have a slight chance of rain throughout all of next week, that's the not so good news.
On a positive note, he mentioned they could leave about 4" of dirt in the hole to catch the rain, then dig out the rest after it stops raining. We might get some footers next week and the basement walls the following week.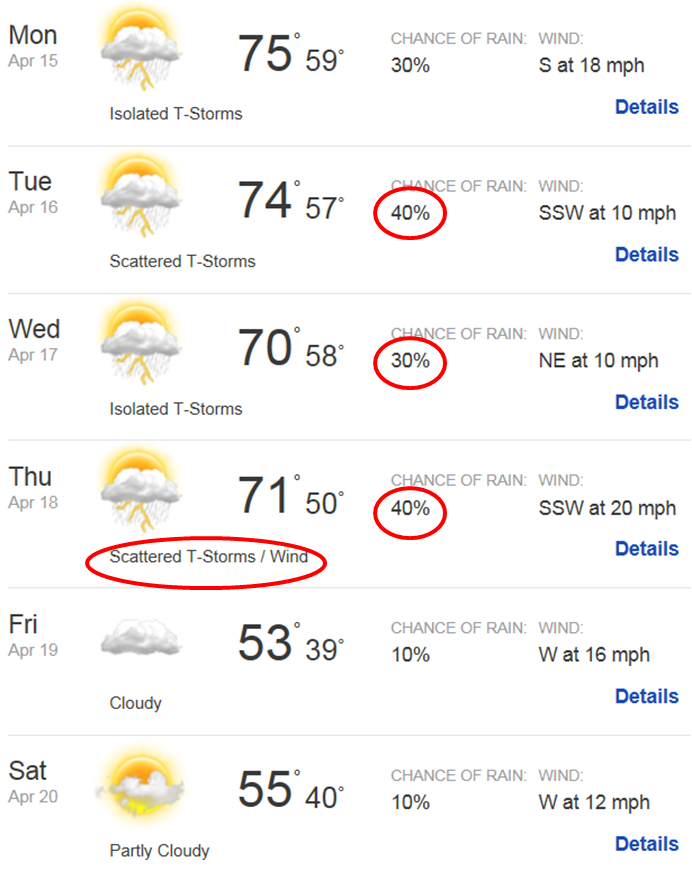 Not Ideal Starting Weather...Is it a Sign?
I was going to talk to our PM about incorporating this "excavation with style" method into our dig. Maybe we could sell tickets? With all the waiting and buildup, I am expecting a show!
The HVAC (AC Units):
The PM received more information on the AC units. Scheduled a meeting next week to go over the calculations for the house and ensure the system is adequate for the space. I'll post the outcome next week.