A Clever Bike Desk for Instance
Created 2 New Blog Pages Today...(See links below and the Tabs at the top of the page)...Oh, and I changed the Blog Template. Didn't really like the other one. This isn't very custom but it's at least interesting.
Furniture and Décor Ideas:
To stay sane we've been working on design ideas for all the rooms we are going to have to furnish. Between meeting with a designer and spending hours in the Houz App, we have created a dedicated Blog page (
Furniture & Décor
) to capture what we have come up with. This is as much for us as it is for others. I found that by creating the page, it really helped to pull the ideas together. It will probably be a living breathing page as we find items and refine our vision for the spaces.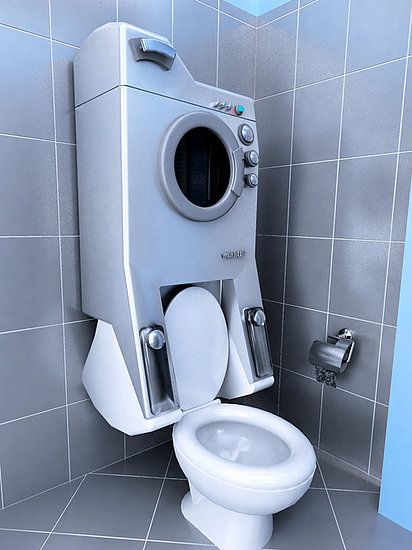 Not sure what this is but I want one in my life...
Appliances and Small Electronics:
There just dozens of things that will need to be purchased for this house. It is somewhat move in ready (at least that is what we tried to create) but there are some things that will need to be purchased right away while others can be bought over a period of time. Creating this page (
Other Appliances
) really helped me think about a few of these items and consolidate the ideas in one place so I can see what I need and start to budget for it.