Got a call from the PM this morning. Unlike the past two mornings, this one was good news (Weather was not our friend).
Well the day is finally here. Definitely a mental milestone... the first tangible event of the process. Apparently we were worthy and the Deere Tractor succumbed to our pleas.
Some pictures below. Never knew I would be so excited to see a hole in the ground. We will probably stop by at the end of the day to see the finished product. If it doesn't rain we may have footers by tomorrow and a county inspection early next week.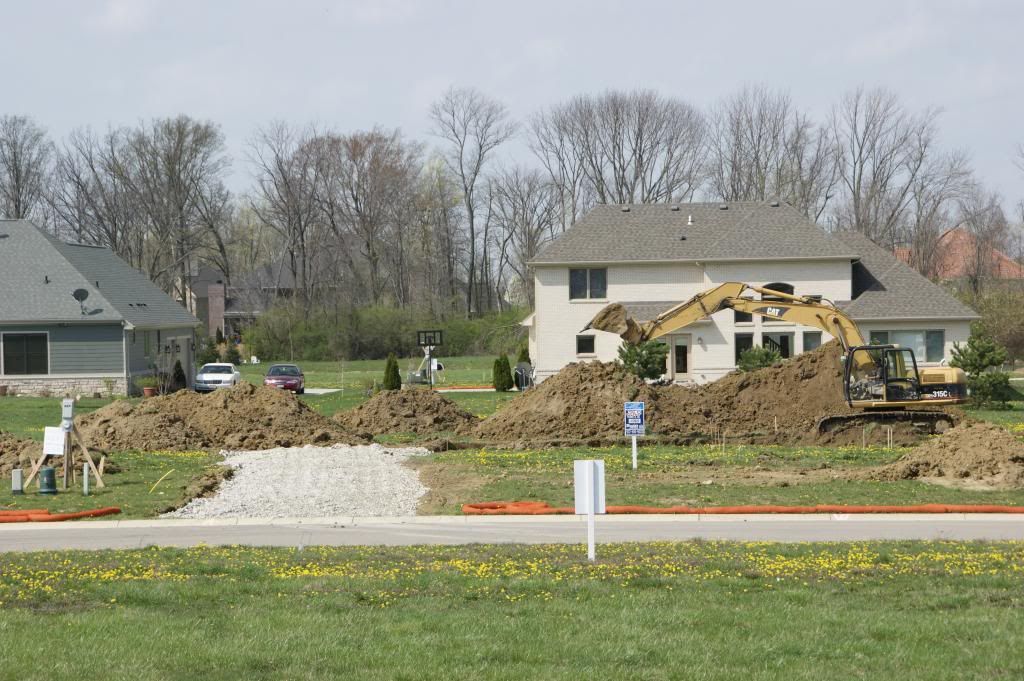 Deere Tractor Hard at Work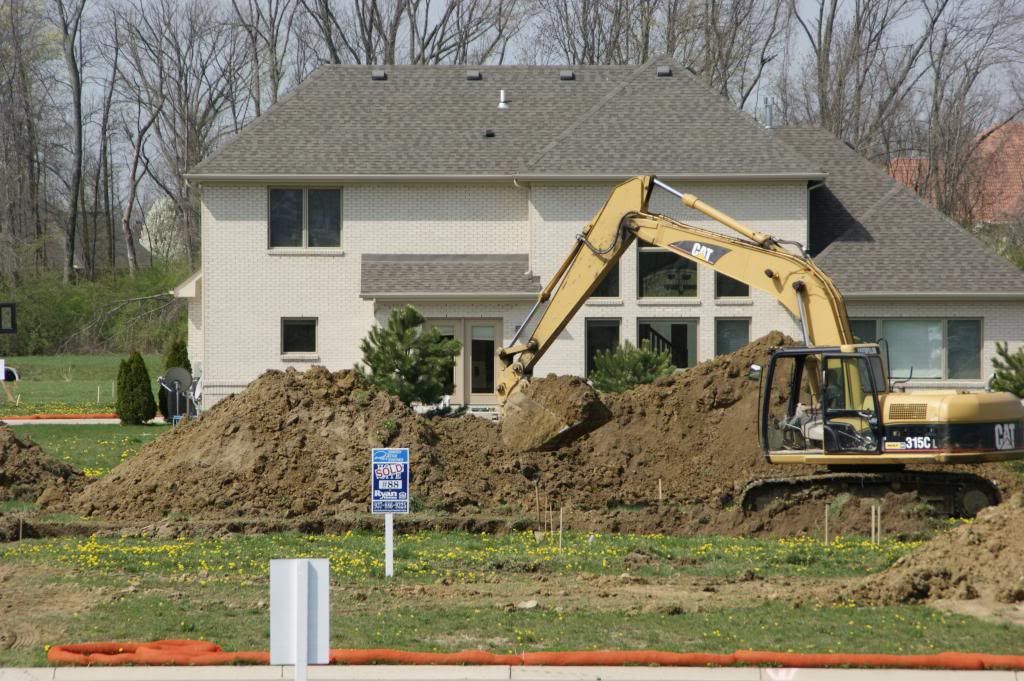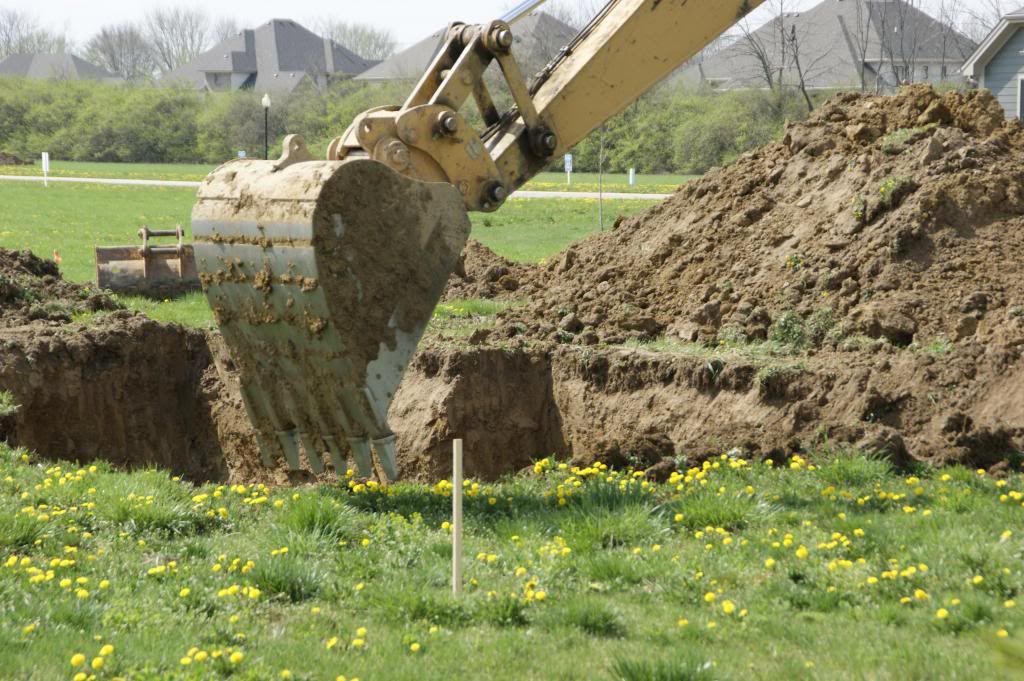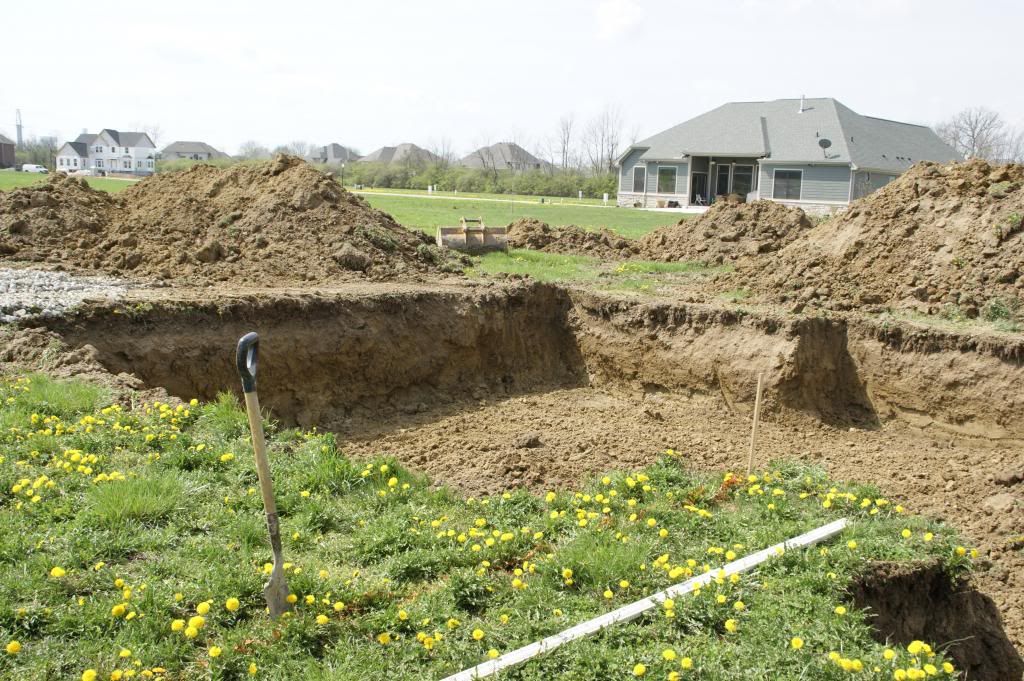 Dining Room and Kitchen
Update. Went back after work and they were almost done.
Big Mound of Dirt in Front Yard Now
Anybody need dirt?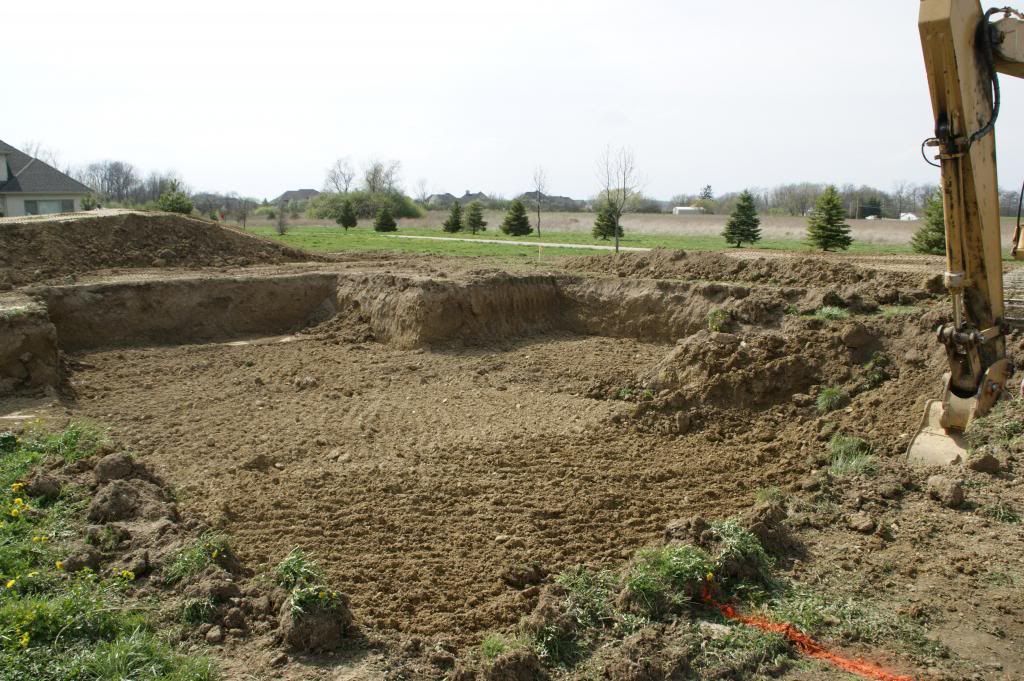 Standing in Garage Looking into Foyer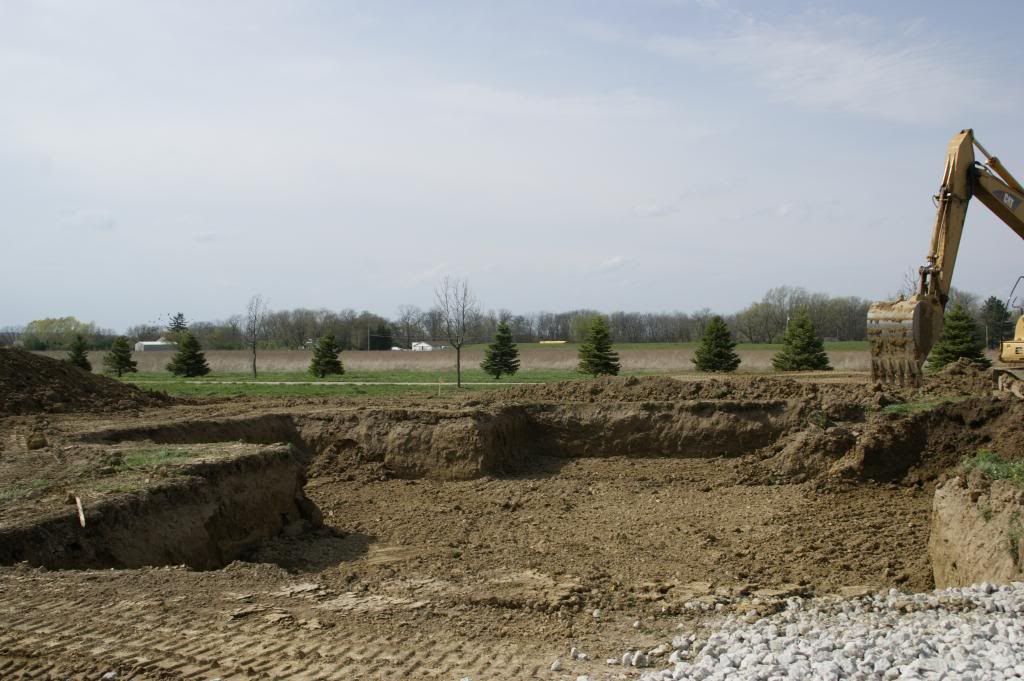 Looking into Kitchen / Study on Opposite End and Family Room on Left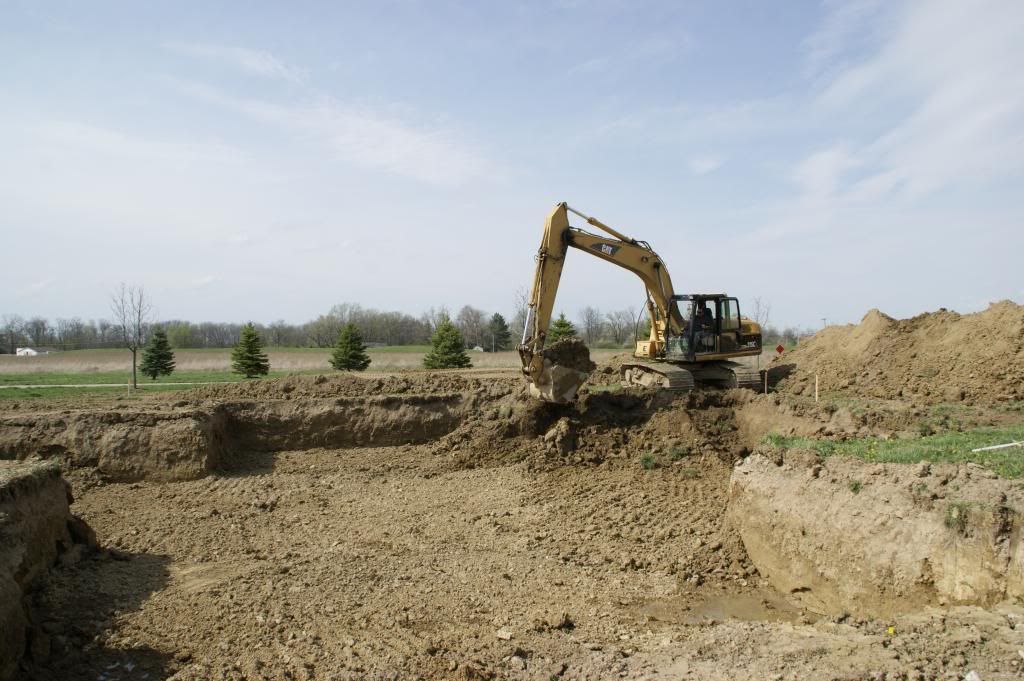 Last Corner to be dug and then garage and stoop
They left 6" in there just in case it rains tonight