Day 25: Sunday, May 12th, 2013.
No work. I'm glad the crew took a day off because they have already started on my neighbors house.
Day 26: Monday, May 13th, 2013.
So if you are keeping track, this is Day 6 of framing (of what looks like a 7 Day job). They frame most houses in about 3 days. They didn't work a full day last Friday due to rain and it's not that they are slow, there are just a bunch of little details in this house. I think the floor plans they build all the time, they have perfected over the years and eliminated all the "field installed" items. We also lost most of the crew today to the other house. No big deal, as long as we don't delay the other trades from coming in.
A look ahead (Over the next week):
- Tuesday (May 14th): Final Framing (i.e. Gable Returns, Basement, Install last set of stairs, etc.).
- Tuesday (May 14th): Roof Material will be on-site (followed shortly by roofers I hope)
- Wednesday (May 15th): HVAC comes in
- Friday (May 17th): Plumbers
- Monday (May 20th): Guardian
- Tuesday (May 21st): Electricians
- Hopefully our Framing and Rough Heat Inspection will occur by Thursday, Friday next week followed by our Pre-Drywall walk-through. So maybe, Drywall the week of May 27th ;-) just guessing/hoping.
Here are some pictures of the stairs:
Direct Set Stairs Arrived...They are in the Garage Here Waiting to be Installed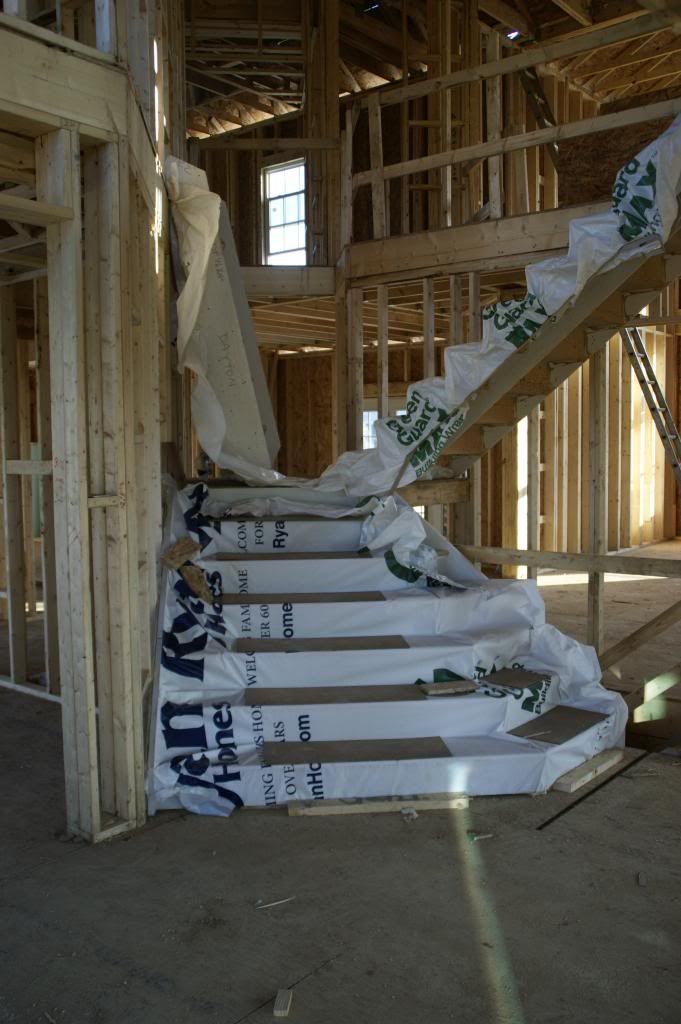 Installed...Waterfall Staircase!!
Open Stairwell to Basement &
Beginning of wall on the left.
View from Landing Looking into Foyer & Formal Living Room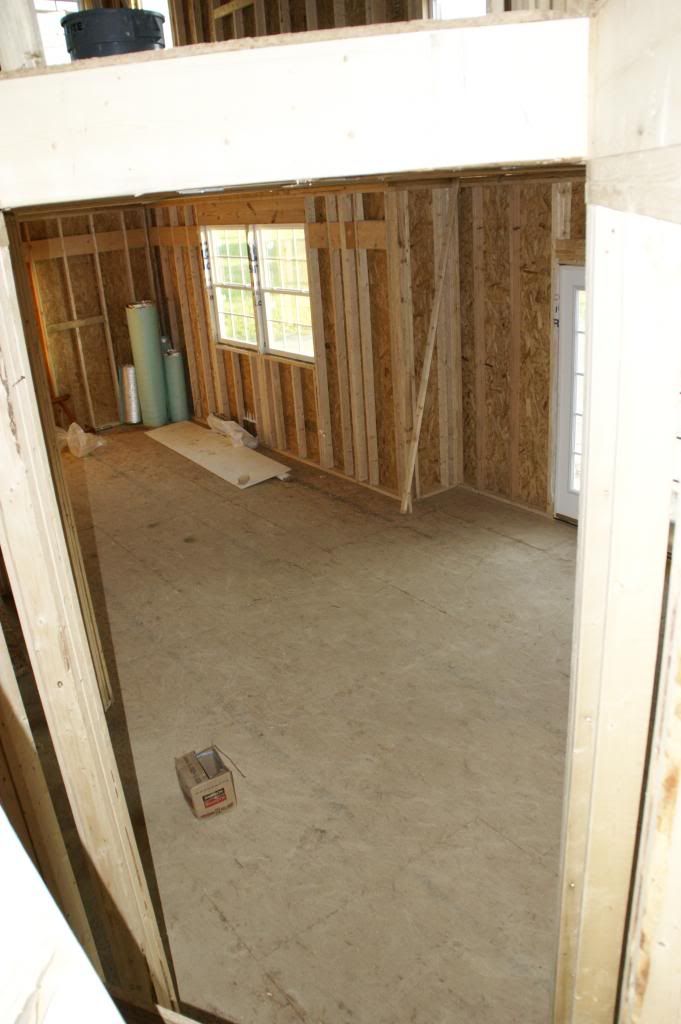 View From Landing Looking into Dinette & Kitchen
Here are some pictures of our Master Suite: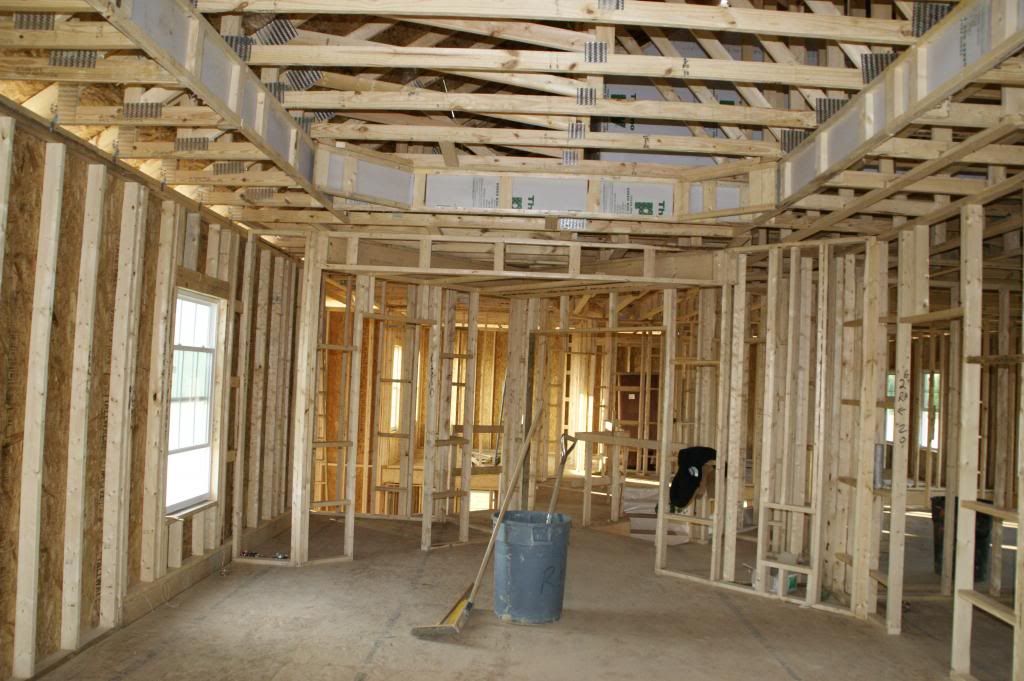 Back of Master Suite Looking toward Entry and French Doors
Soaking Tub Pedestal Ready for Tub
Vanities Flank Tub on Either Side
Double Headed Shower w/Seat
Here are some pictures of the kitchen area:
Standing in Dinette Looking into Kitchen
Walk-in Pantry and Laundry on Left Behind Wall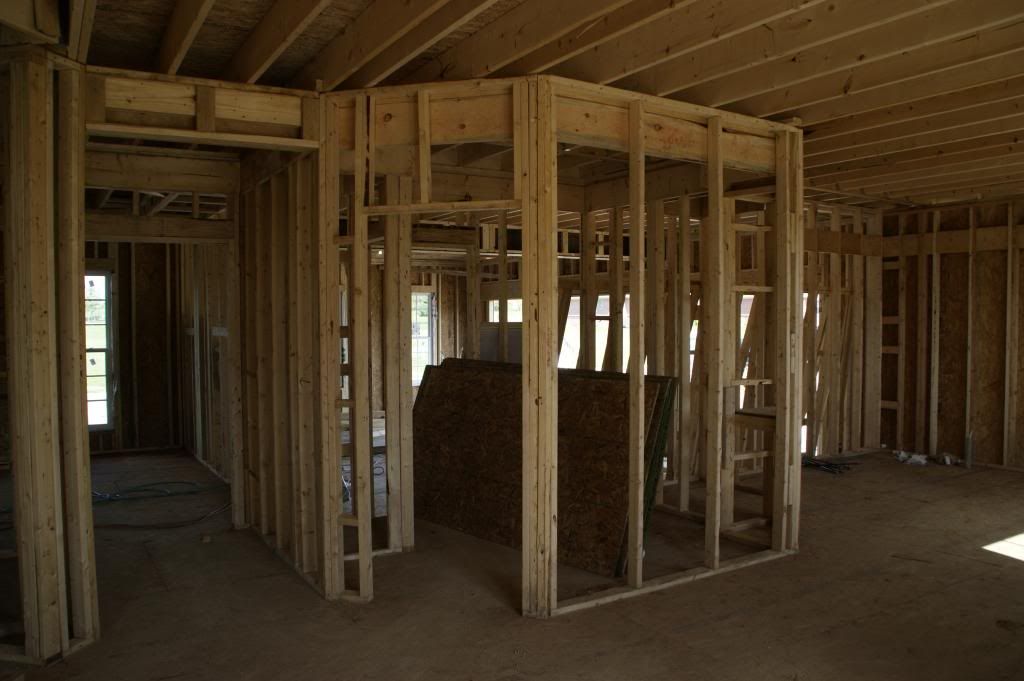 Butler Pantry & Dining Room on Left
Entry Door to Laundry Room and Garage on Right
Staircase coming down on left (stairs not installed yet)
Butler Pantry and Dining Room Entry on Right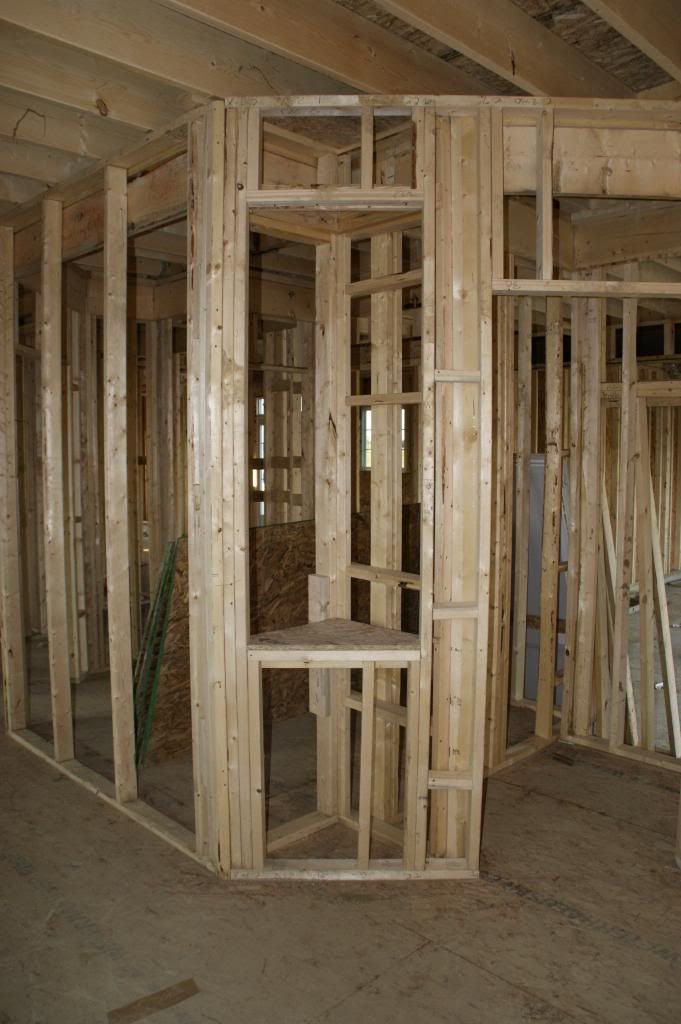 Niche in Kitchen on Left
Entry to Walk-in Pantry on Right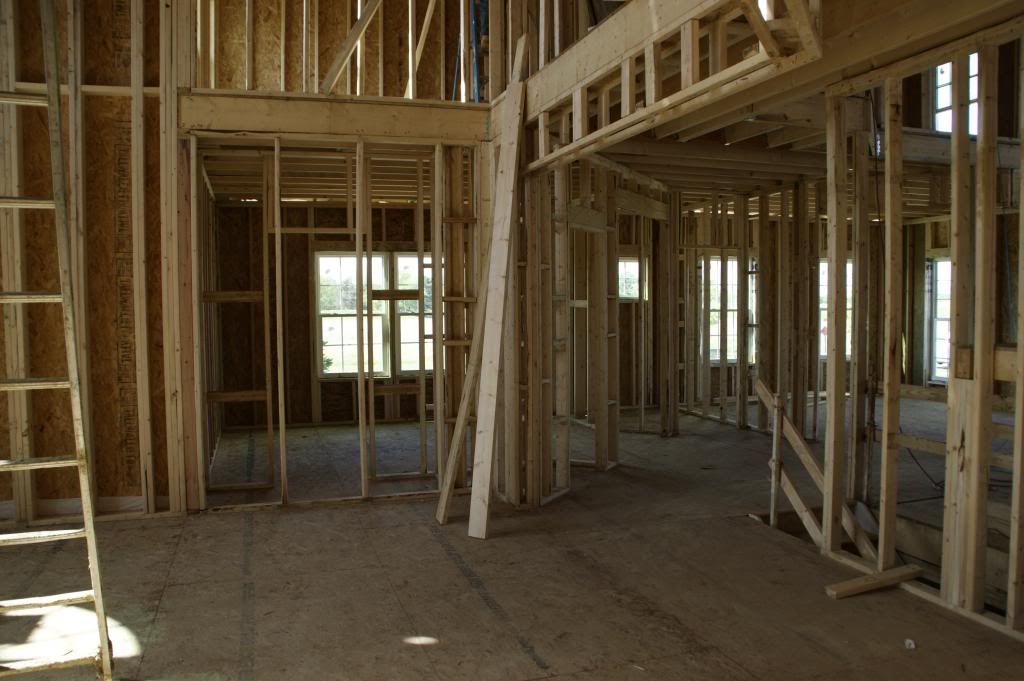 Standing just beyond Dinette looking cross back of Family Room into
the Study (on Left), Powder Room (on Right)
Here are some pictures of the pond and gazebo behind our house: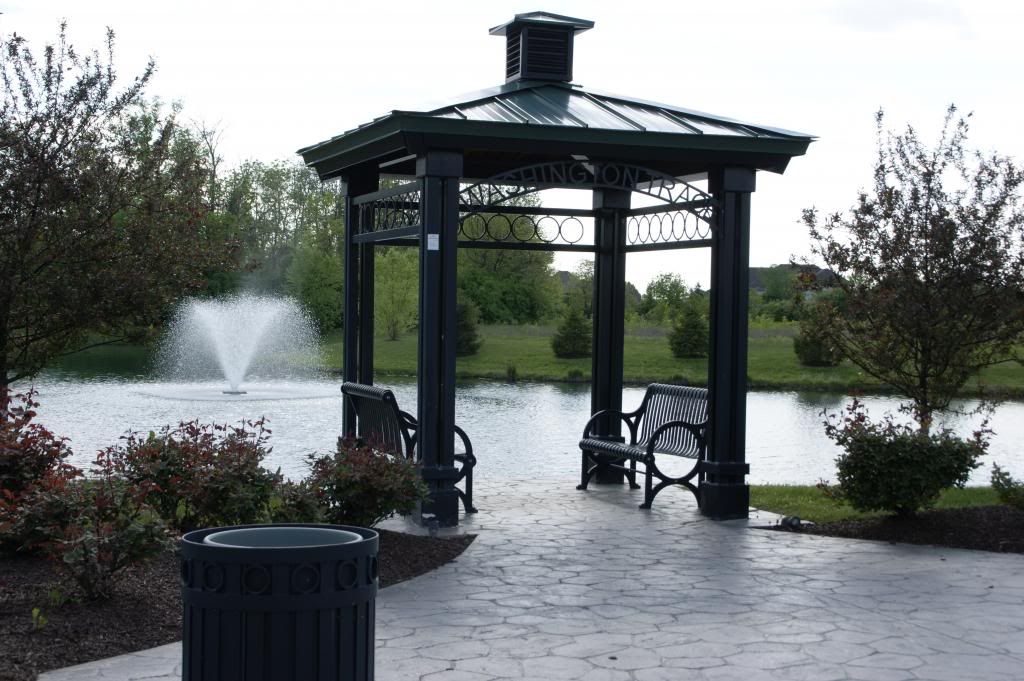 Pond and Fountain Behind our House
View from benches under gazebo (our house under construction)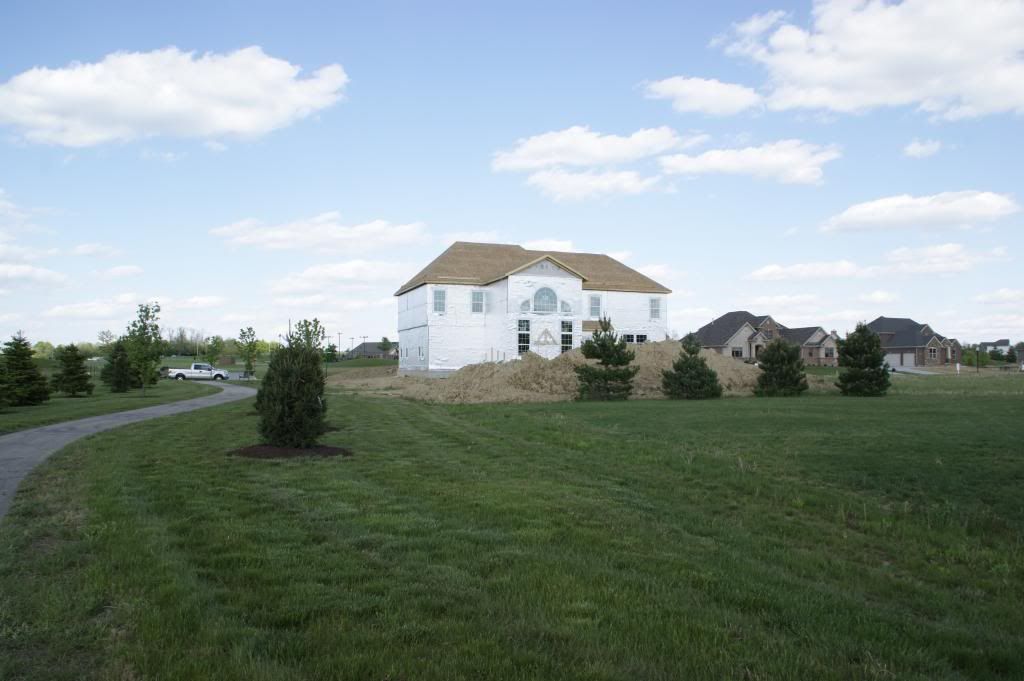 Walking down the path alongside our property which will connect with
the new park.
This was a random item it seems took them the better part of the day to build. It looks like a tree house in our rafters. I'm assuming it is an attic space. Funny thing is there is nowhere to gain access to it. With all the roof trusses and framing there isn't a space larger enough to create an access point. Maybe this is something on their punch list.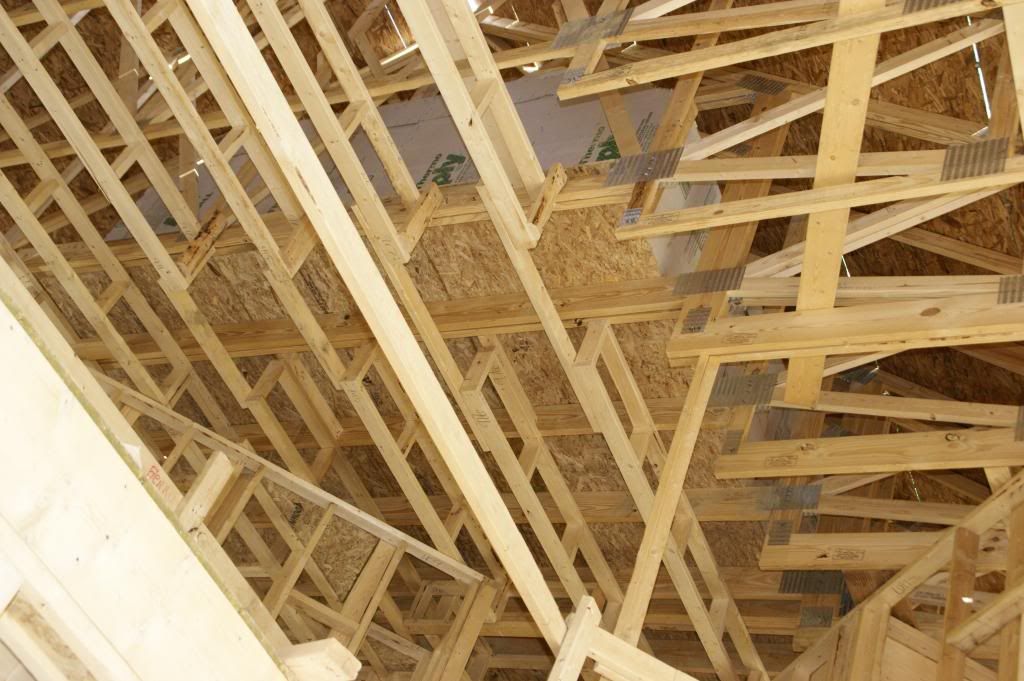 Our New Tree House