The skies opened for a short period of time and the framers got to work. It rained throughout the day and they just powered through. We stopped by at lunch to see how much progress they had made and they were moving right along. Then by the time we came back after work, they had nearly framed the first floor.
They expect to have the second floor done tomorrow and the roof trusses the following day with the roof sheeting right behind that.
Here are some photos. There is no way I will be able to post them all. I took a lot of pictures this time around. Lots to see.

These were taken around lunch time.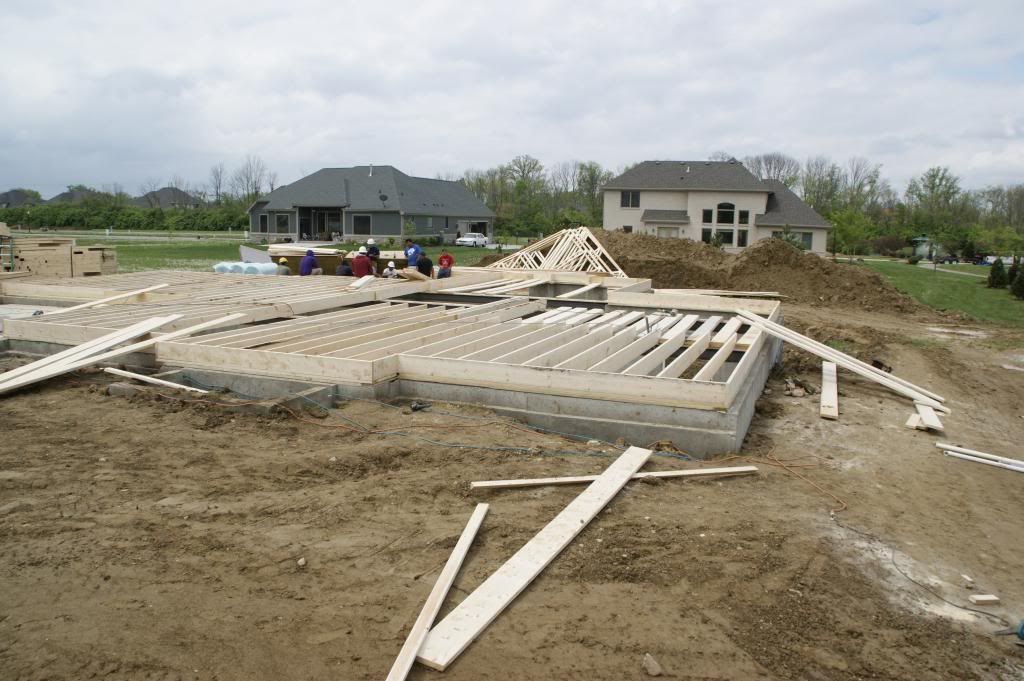 Notice the Pile in the Back that's Gone!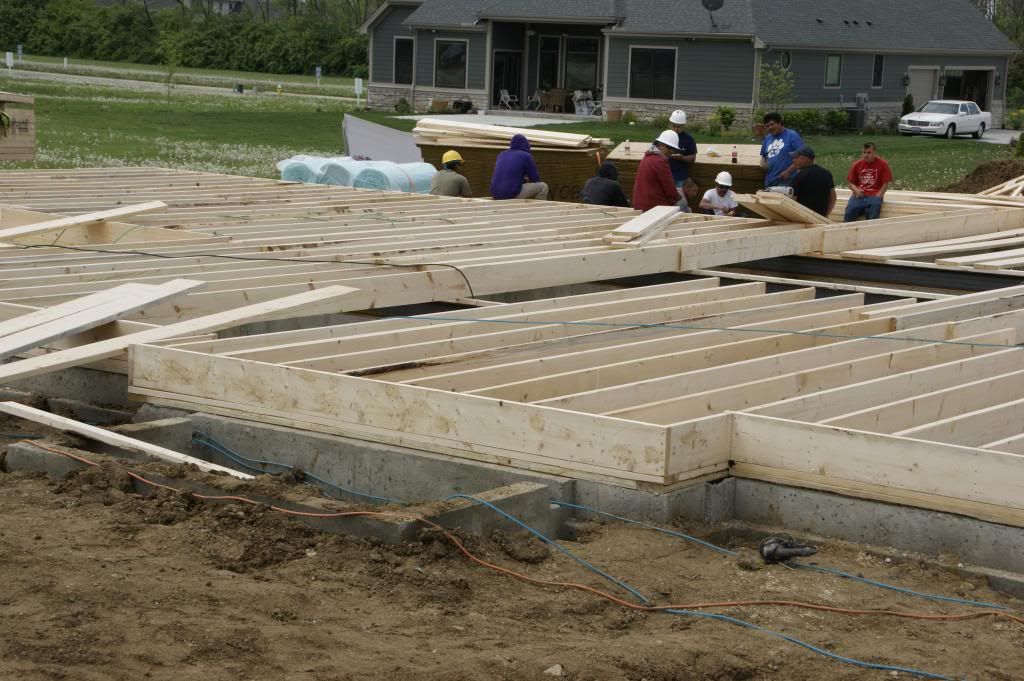 Taking a Much Deserved Lunch Break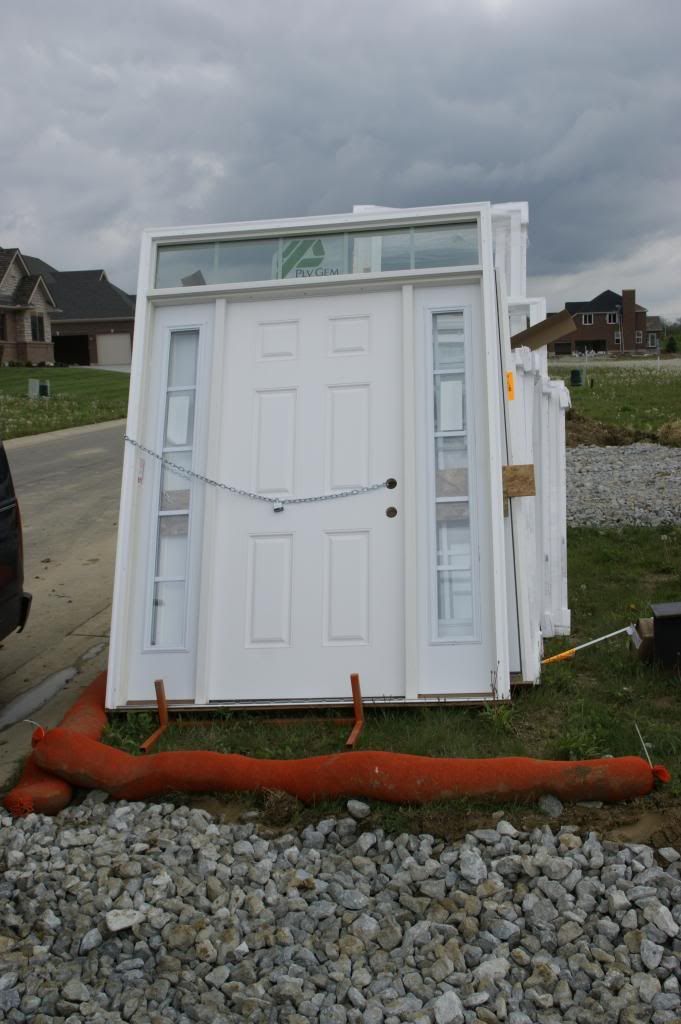 Doors and Windows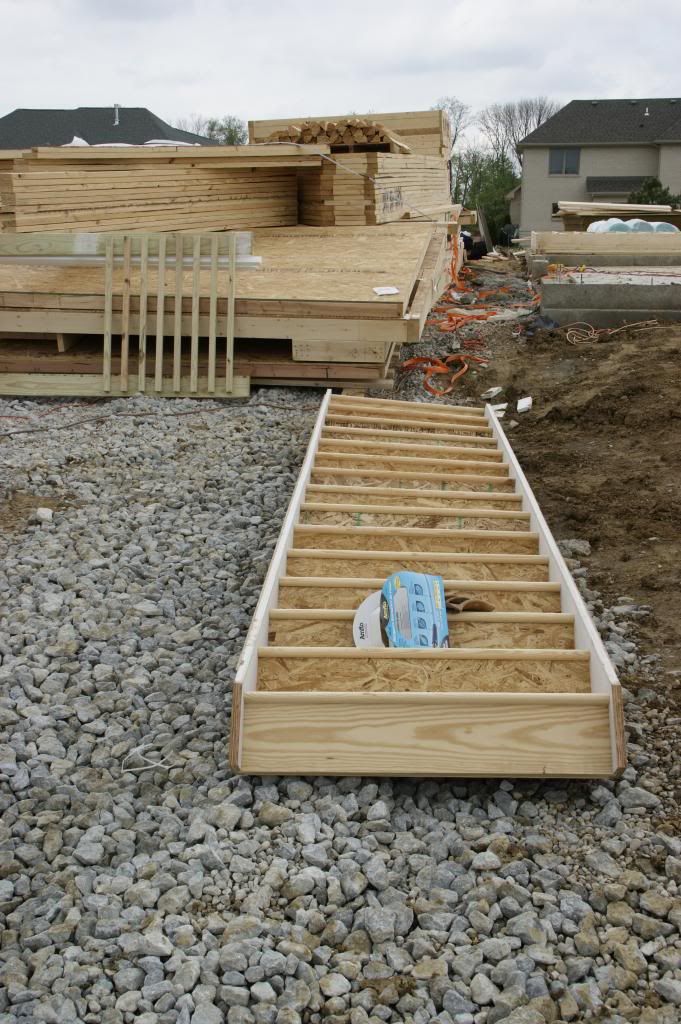 Basement Stairs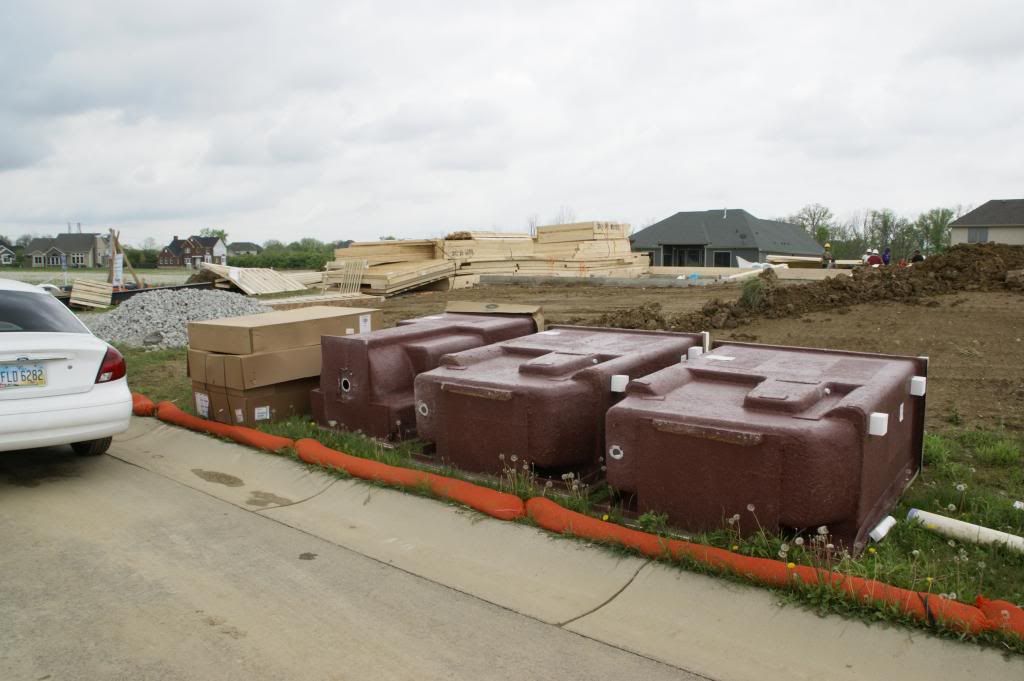 Tubs and Showers
These are pictures we took after work.
This is where they ended up for the day. All the 1st Floor Exterior Walls were installed and nearly all the 1st Floor Interior Partition Walls.