First of all, I was happy to see the roofers finally come out and finish the roof. We have lots of rain in the forecast and had at least 2 days of water coming into the house since the roof sheathing has been on.
No sign of the plumbers or framers. Well the framers are on the Courtland behind us but not on our house. They are done with the 2nd floor on the Courtland but haven't gotten a crane out to get the trusses up there yet. I'm starting to see a conflict coming between the plumbers and framers which may result in another schedule slip.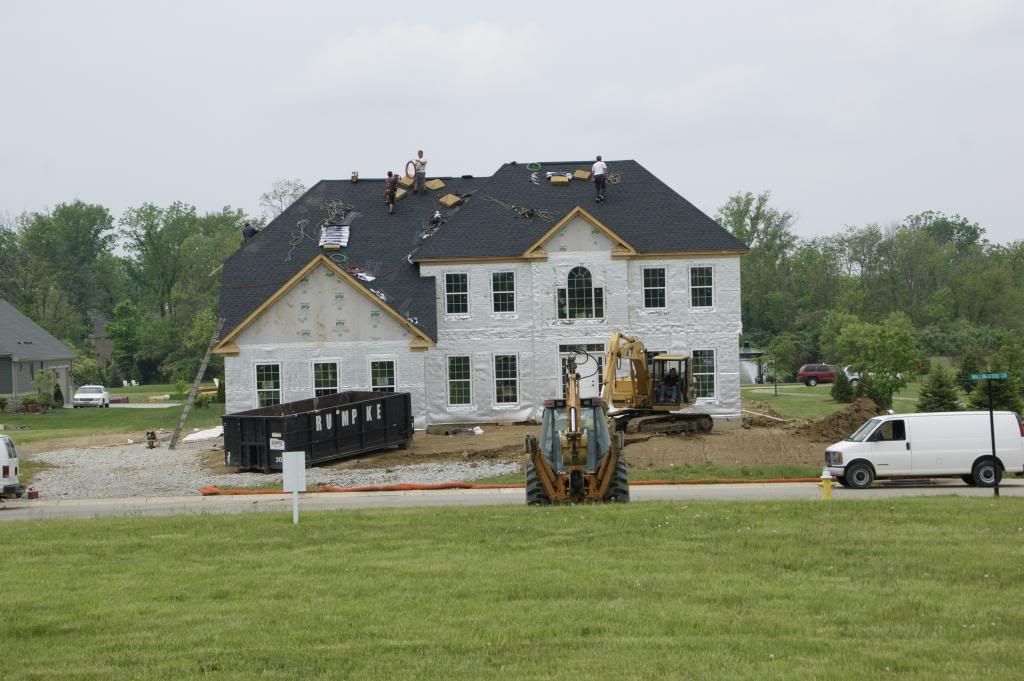 Roofers just finishing up...

Look Mom No Hands
Looks nice and straight...
The pictures below are of some random angles of the house that I haven't taken or posted before.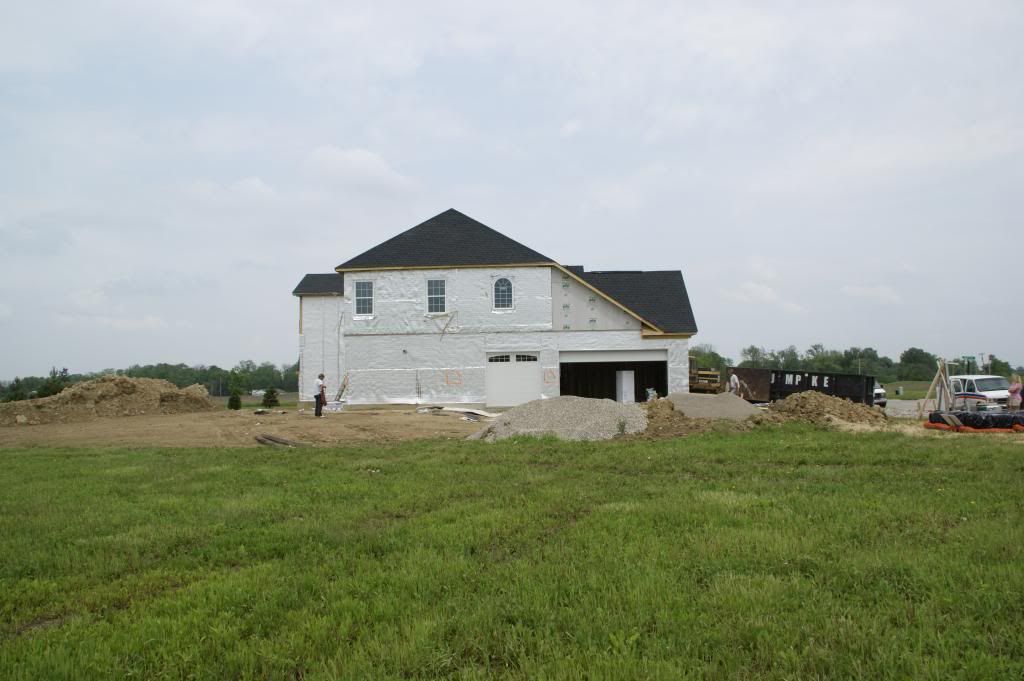 View from Future Neighbors Yard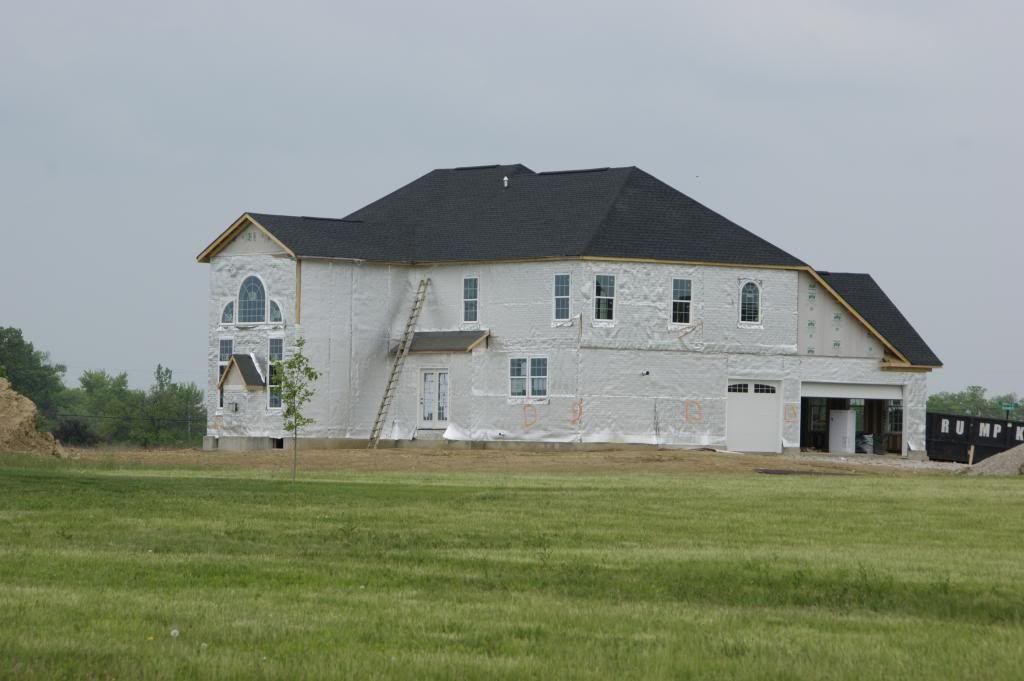 View from other side of Horseshoe
View Across Church's Property from Main Road Leading to Development
The Ball Fields, Tennis/Bball Courts are all owned by this Church next to our house
Fields owned by Church but on the other side of their building.
Just when I thought we might get the big mound of dirt off our front yard, they came out and dug a huge trench and put an even larger mound of dirt than there was before. They are running the water and sewer lines to the house.
Future Site of our Water and Sewer Lines