Plumbing Inspection = Pass
Waterproofing Inspection = Pass
Slab Inspection =
FAIL
Looks like one of the pier locations was wrong and had to be re-poured. It's kind of odd ball footing. There isn't a steel beam above it, so I'm not sure what it will carry.
The work was done today (Thursday, May 2nd) but the re-inspection is scheduled for Monday (May 6th). They may re-schedule the inspection for tomorrow and get a crew out to pour the slabs but I don't know if the steel company has work to do or not. With this delay they will probably not start framing until late Monday (May 6th), or Tuesday (May 7th).
Finished Grading Garage and Basement to get ready for slabs.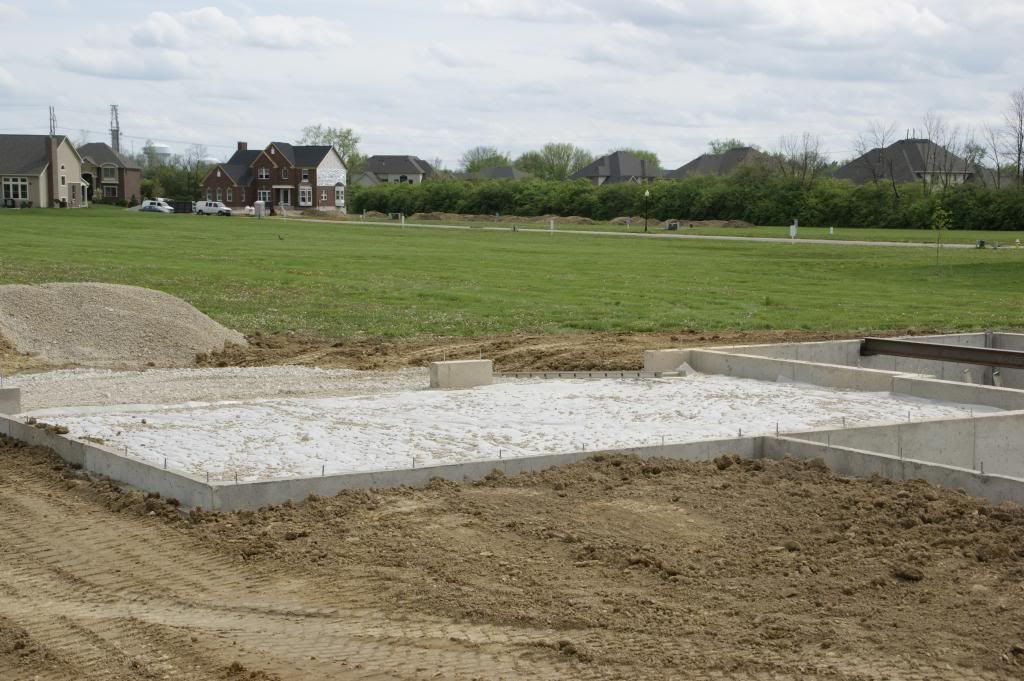 Garage Ready for Concrete Slab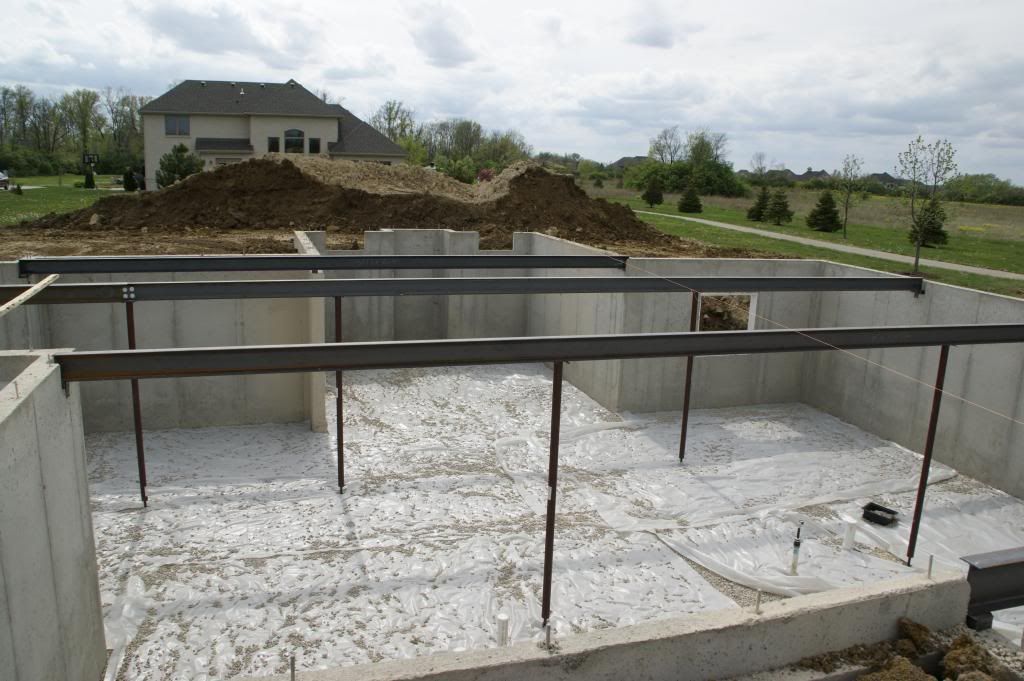 Basement Ready for Concrete Slab
Poured misplaced pier location (according to county inspection records):
I have no idea what this actually does?
I checked construction photos from another High Grove and no Pier goes here.
Chipped Foundation = Fixed
Ugly but fixed
Back filled dirt around foundation.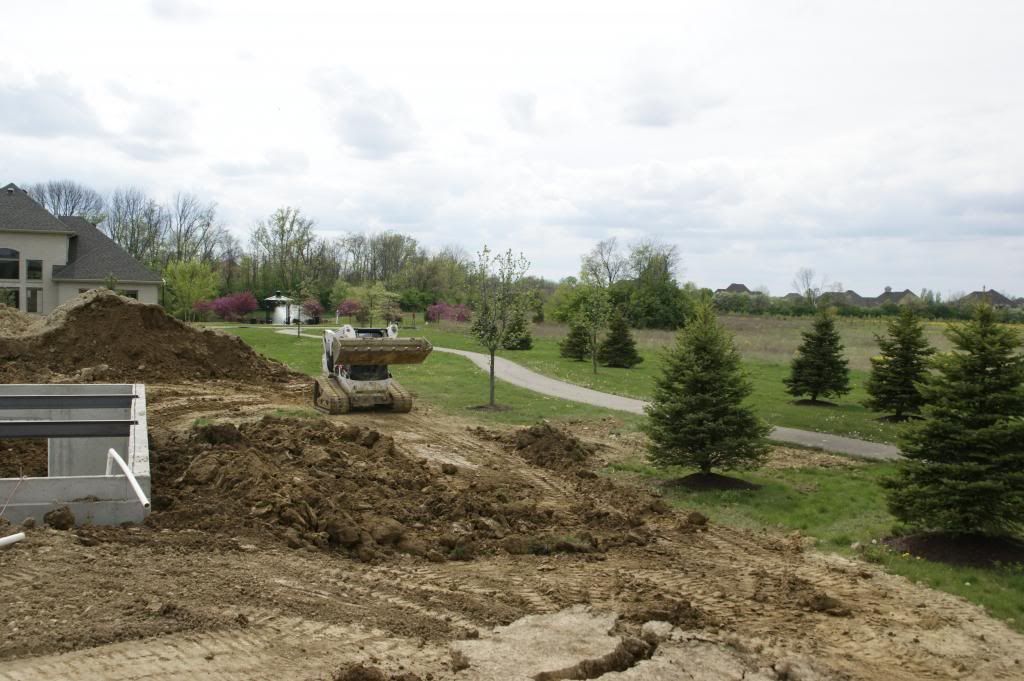 Bobcat in action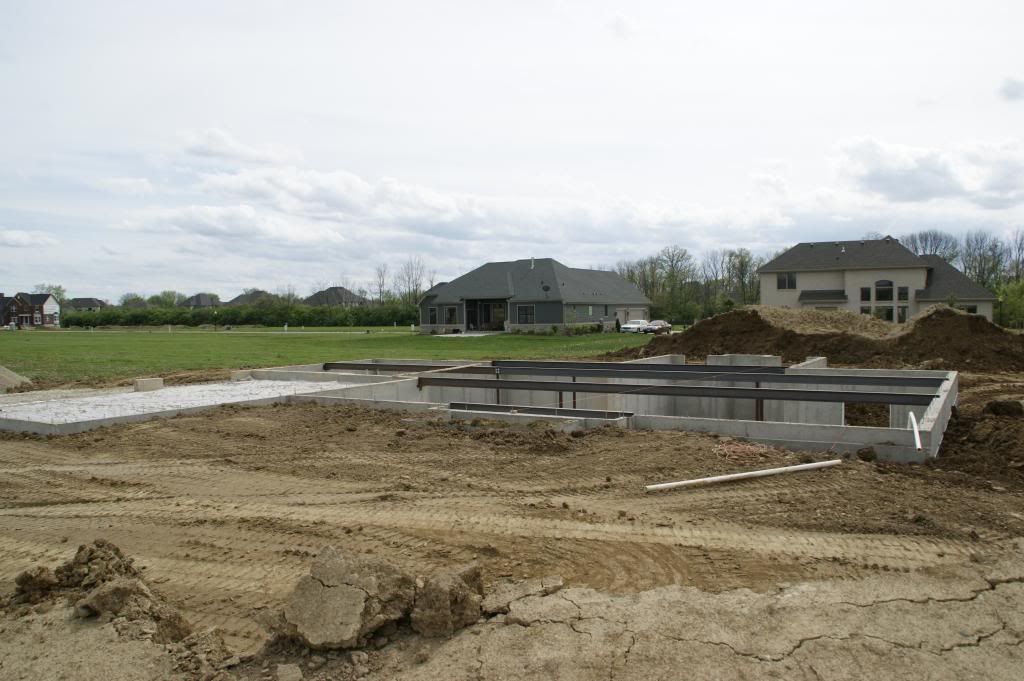 This is the front porch. Final grade will be lower once the dirt settles.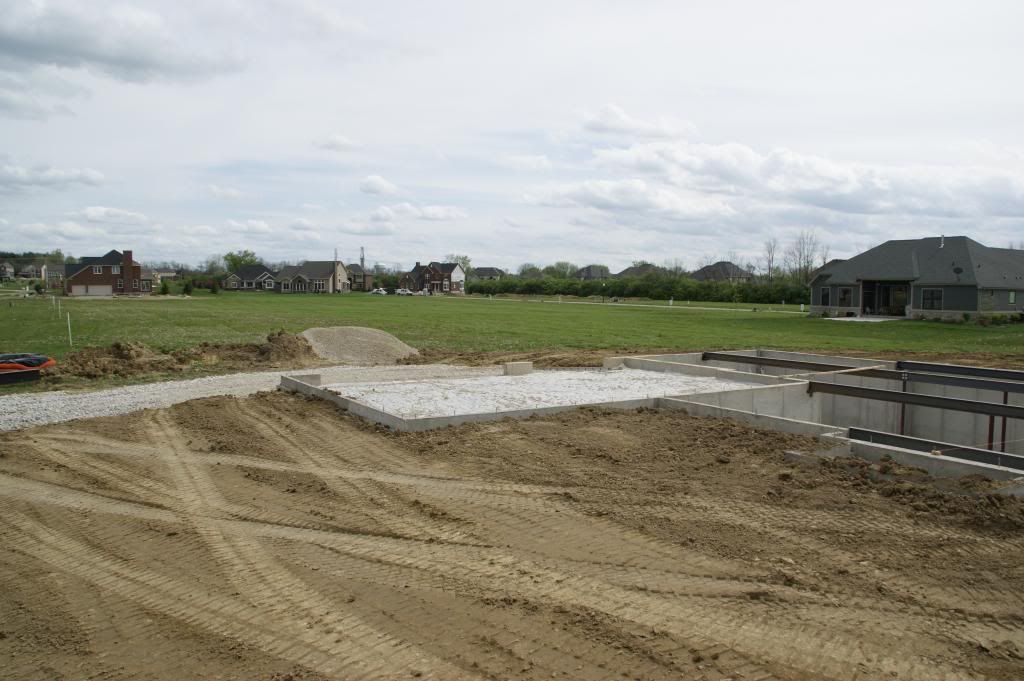 Standing in front yard looking at garage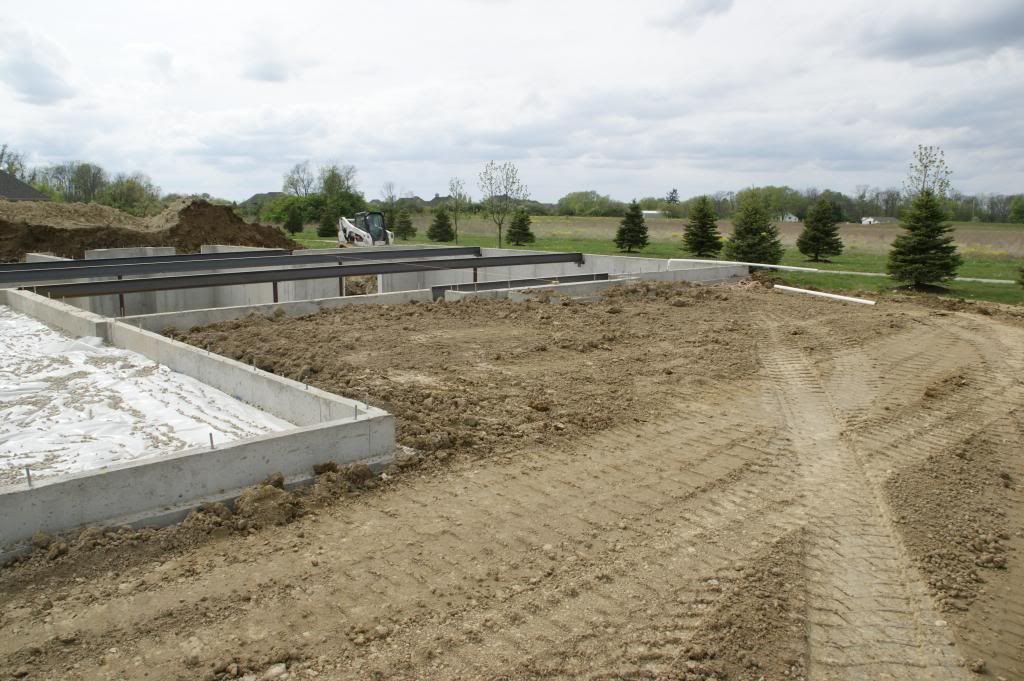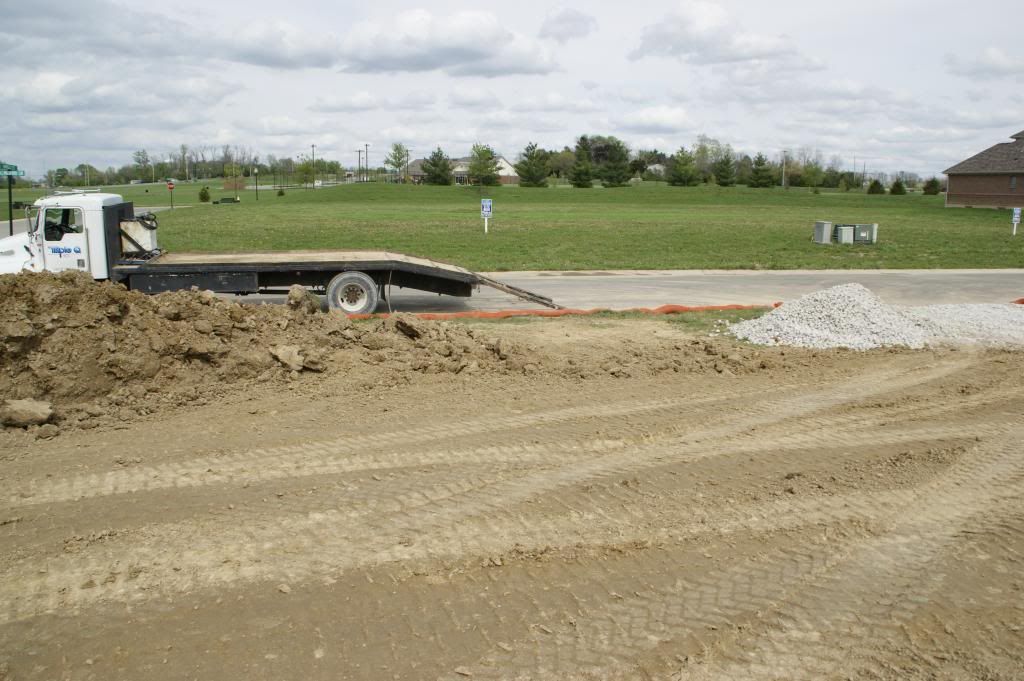 Standing near front porch looking at street.
I was sinking in the dirt so I didn't' back all the way up.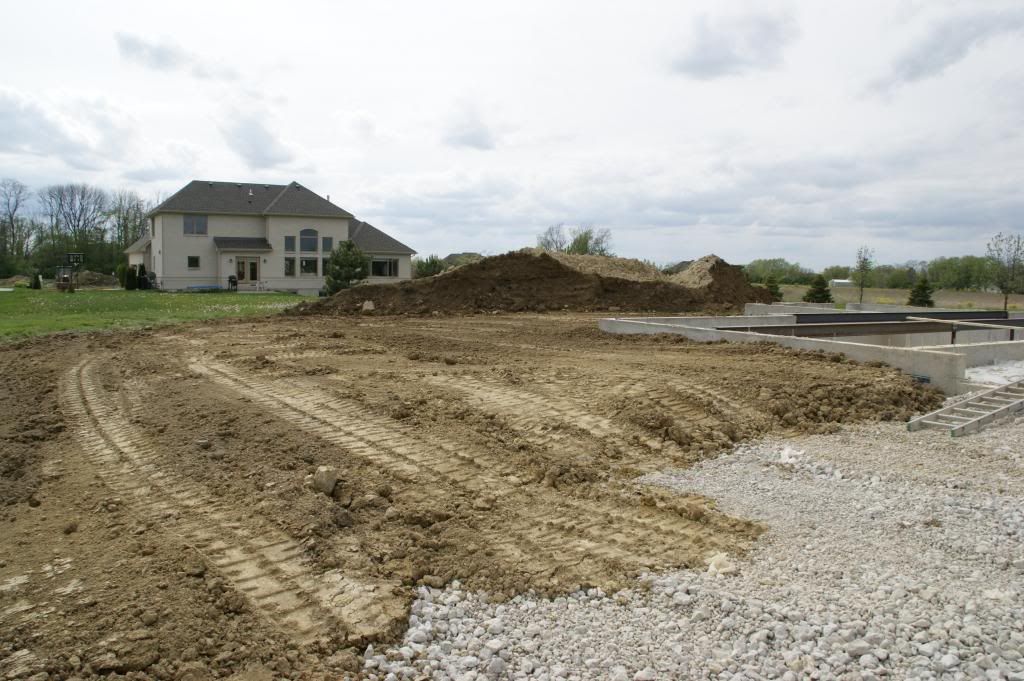 Those trees back there are planted on the property line.
Still some backyard left...
Room for a deck and maybe a stone paver outdoor fireplace? Hmmm.
That little 2' bump out is where the dinette and rear patio door will come out.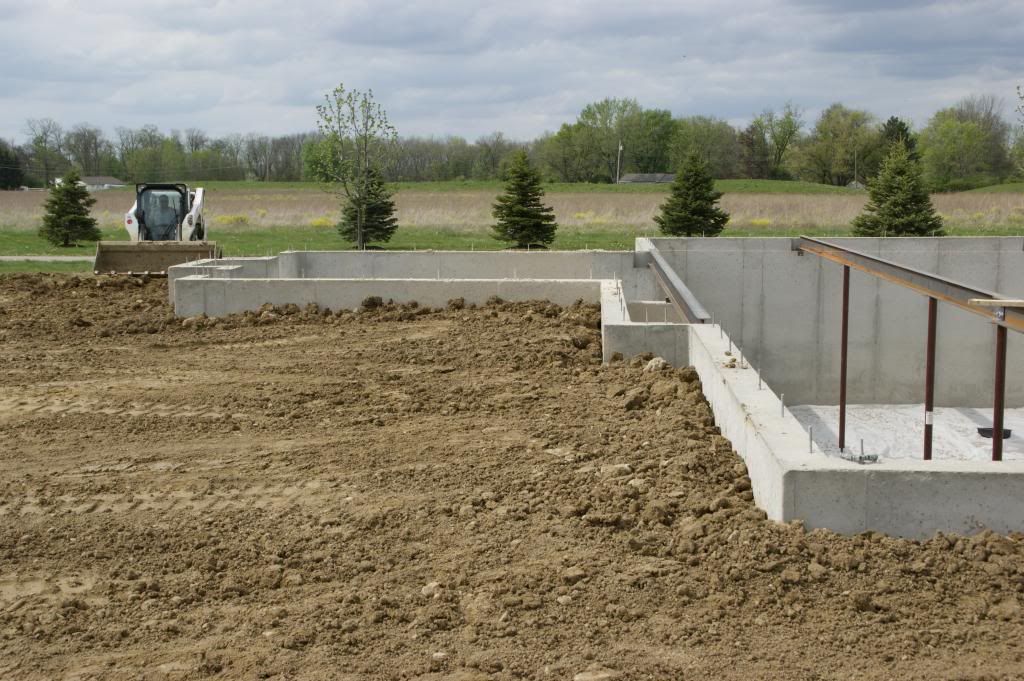 Location of future deck