Sunday, May 19th (Day 32):
...much needed rest. Did run into some friends doing a B&E on our house. They were on their way to check out theirs and stopped by ours on the way.
Monday, May 20th (Day 33):
So, I was wrong about the plumbers. They sent their "A" team and were out there bright and earlyish and got quite a bit done today. It looks like they have about half a days work left.
They missed the fact that the laundry sink is standard. Easy to miss this because its an option in the other models and standard in ours. They looked on the selection sheet and didn't see it. It also doesn't show up under the plumbing section. That's why we had to ask early on because we couldn't tell if it was included either.
The other item that it appears they have overlooked is the 2nd shower head in the Master Bath. Will get with the PM tomorrow.
I took a bunch of pictures to photo document locations of things but I will not bore everyone with all of these. Here are a few below.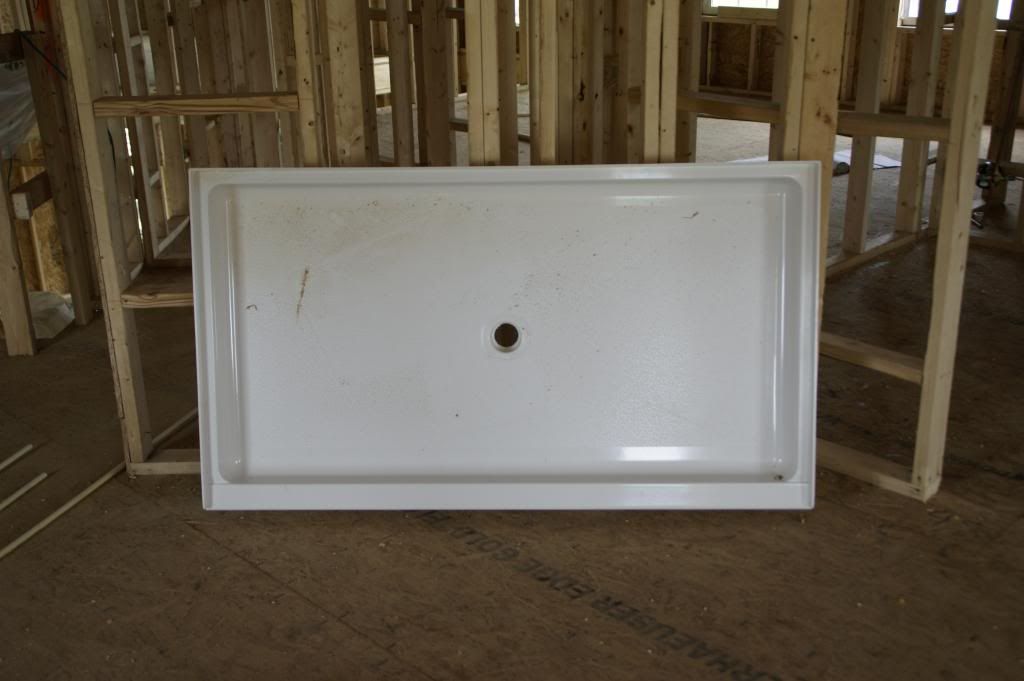 Master Suite - Shower Pan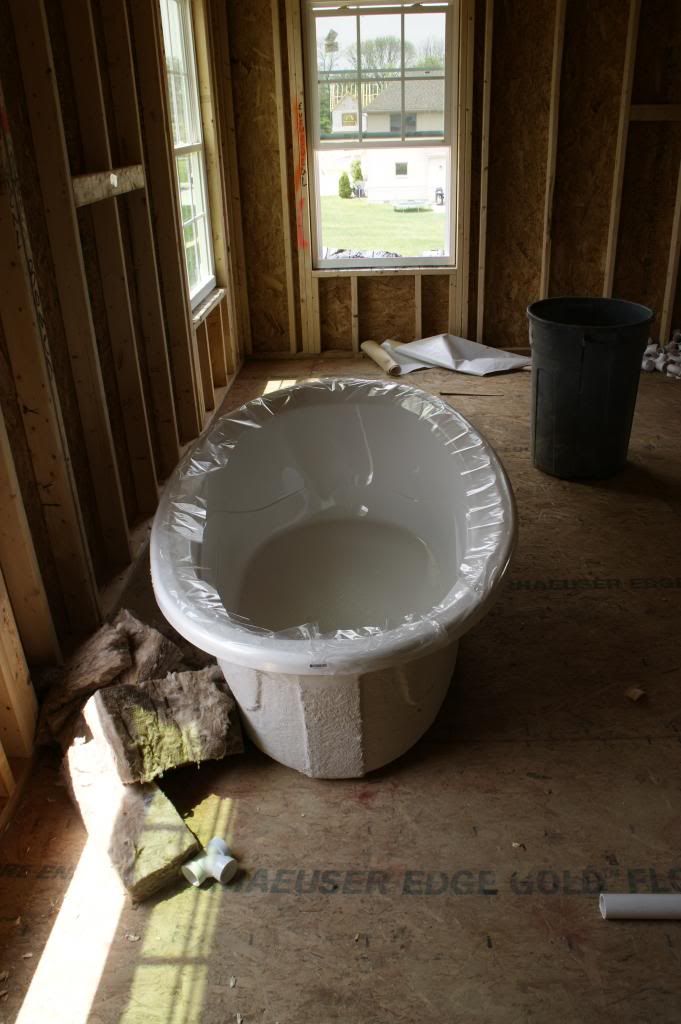 Master Suite - Soaking Tub
In Laundry Room
Jack and Jill Bathroom
Bathroom #4 in Bedroom #4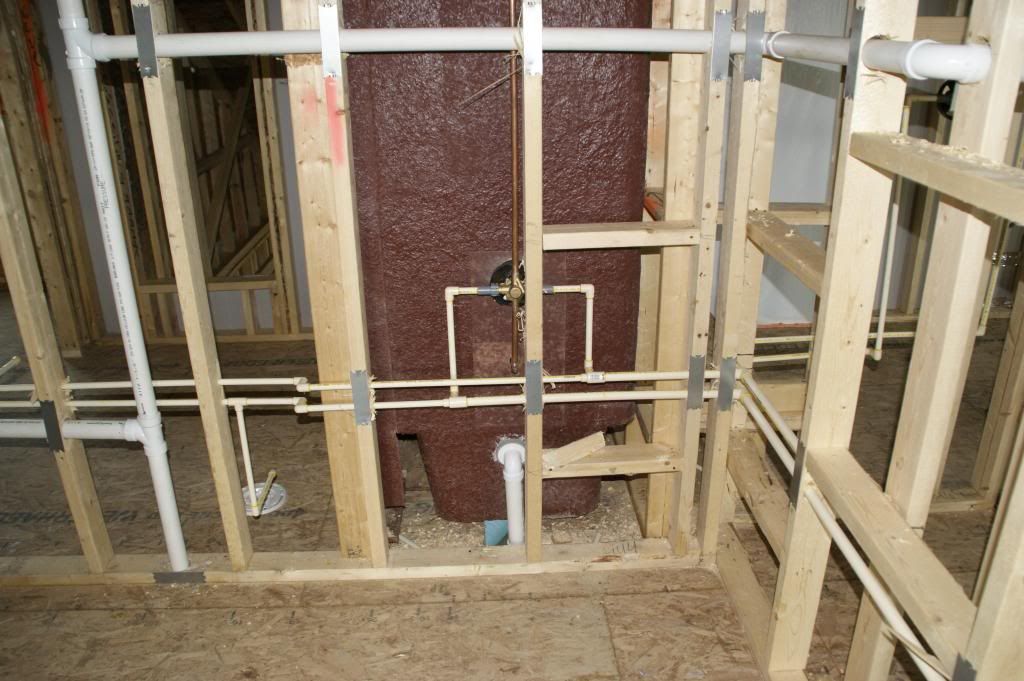 Bathtub hook up for Bathroom #4
1 of 2 Showers for Master. Missing 2nd.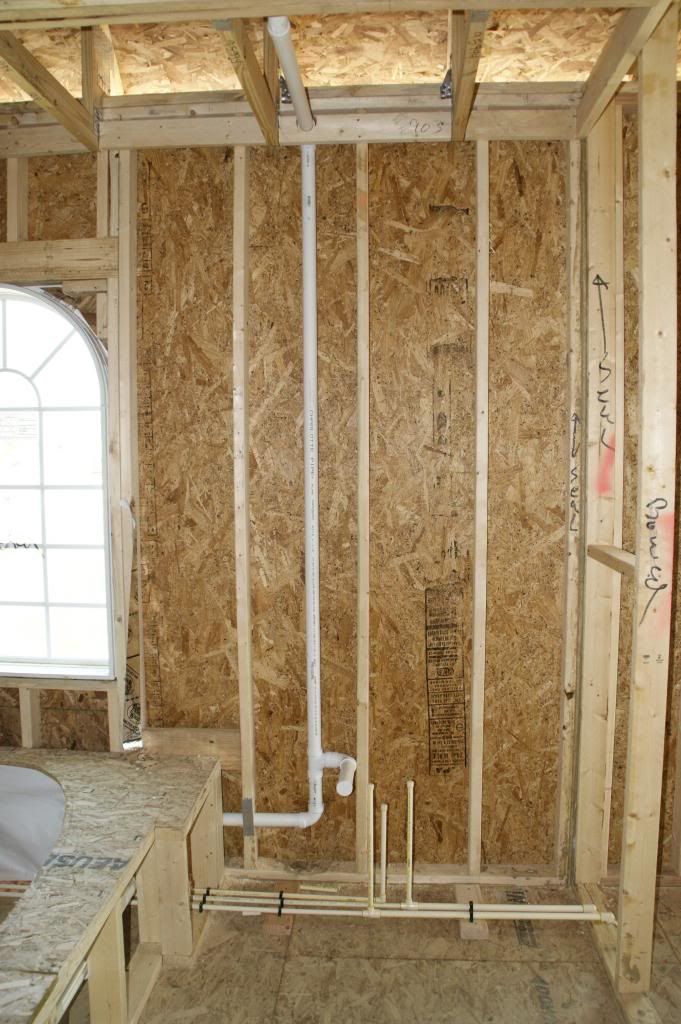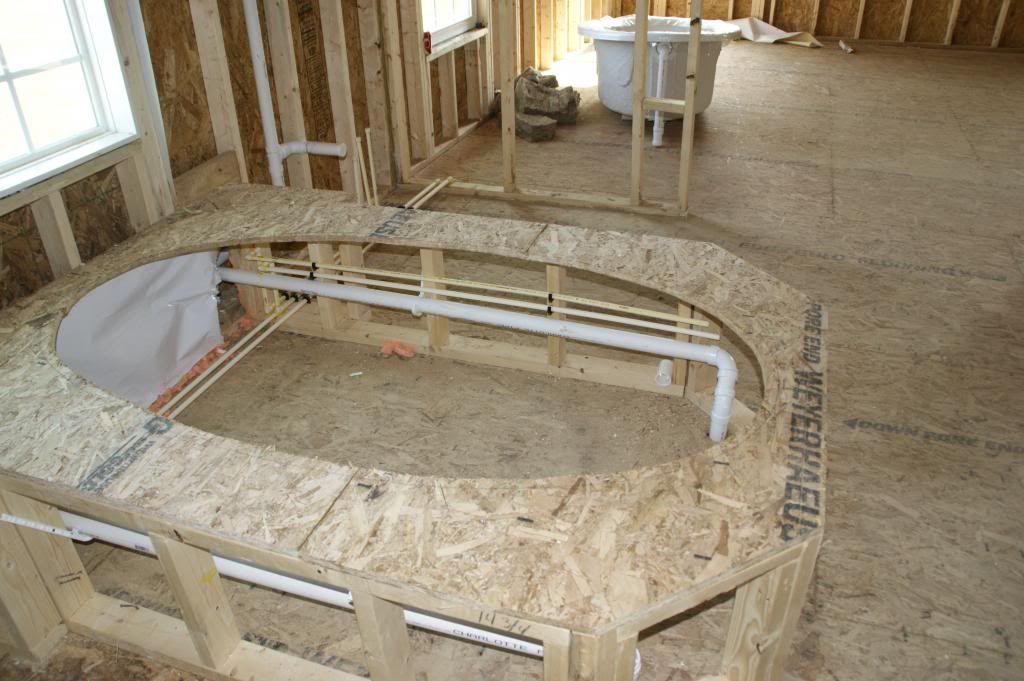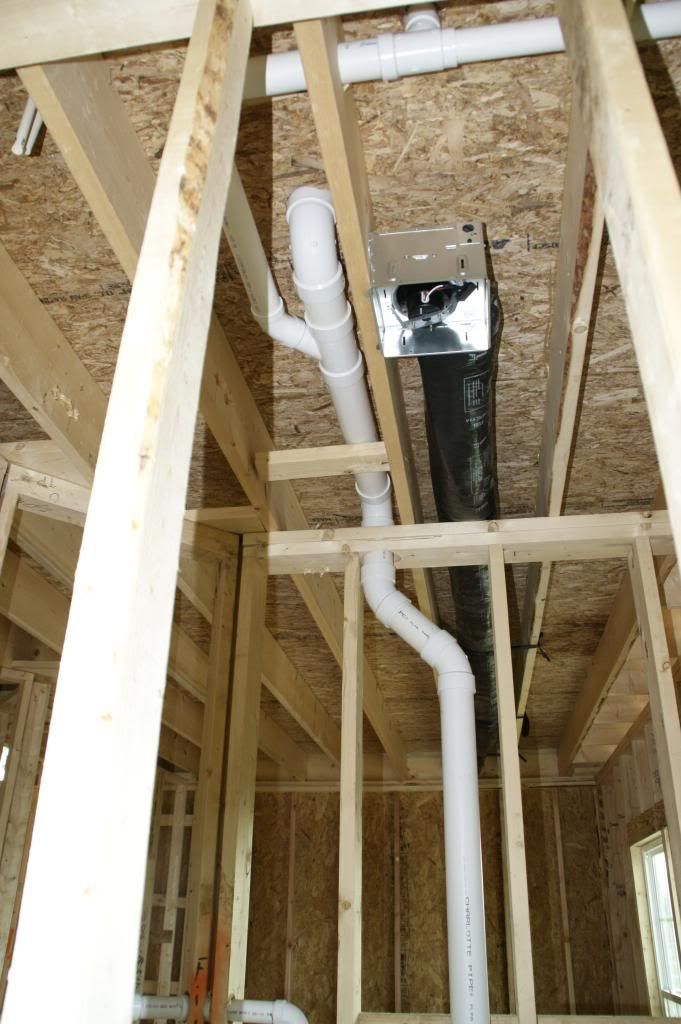 The water and sewer guys finished up, passed their inspection and filled in the trench in my front yard. Happy about that.
Water hook-up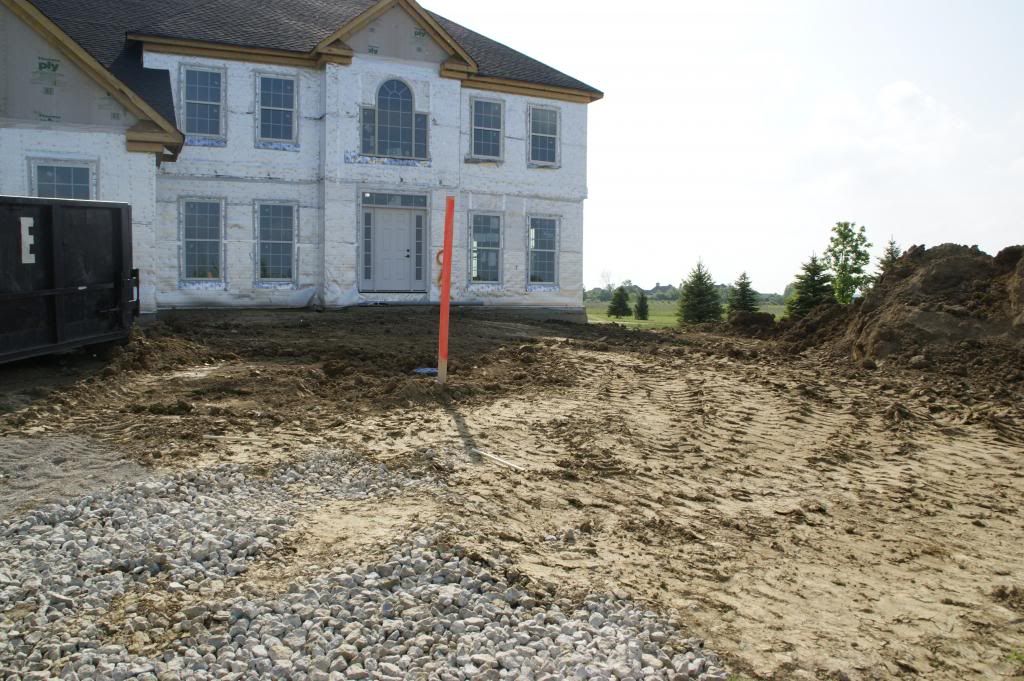 Please don't run these over...
Water and Sewer Covers
Our Gas Service Permit was issued, so that should go in and be inspected soon.
I just noticed that our dryer vent runs right into the only place we can build our deck. I'll have to drill through the decks ledger board and vent my dryer under the deck. I guess this isn't an issue but weird.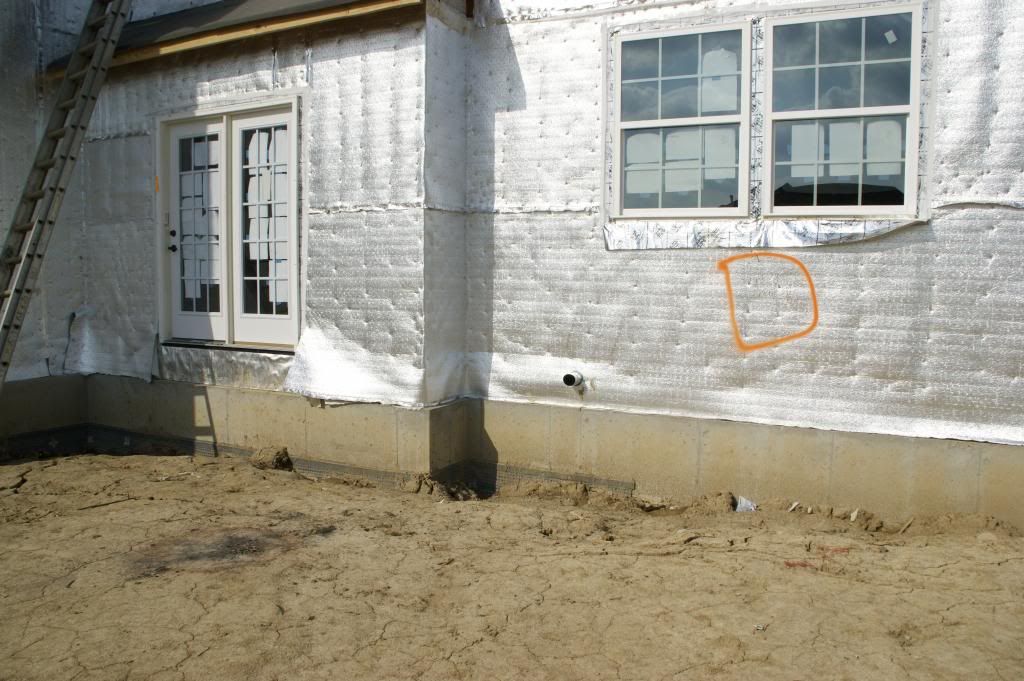 Site of Future deck... Approx. 18'x28'ish
They put this right through the rim joist, where the decks ledger boards
will need to go.
ALSO... STILL NO FRAMERS TO COME WORK OFF THEIR PUNCH LIST.... GRRRR!!!
They are building a Courtland behind me and I was curious about the difference in size and appearance. The sales office is a Courtland and I thought it was a really nice home but I haven't seen the Highgrove sitting next to one. Here are some pictures of our house, a custom home and a Courtland in one picture.
Standing on berms inside where the new park will end up going.
Zoomed in from Future Park Location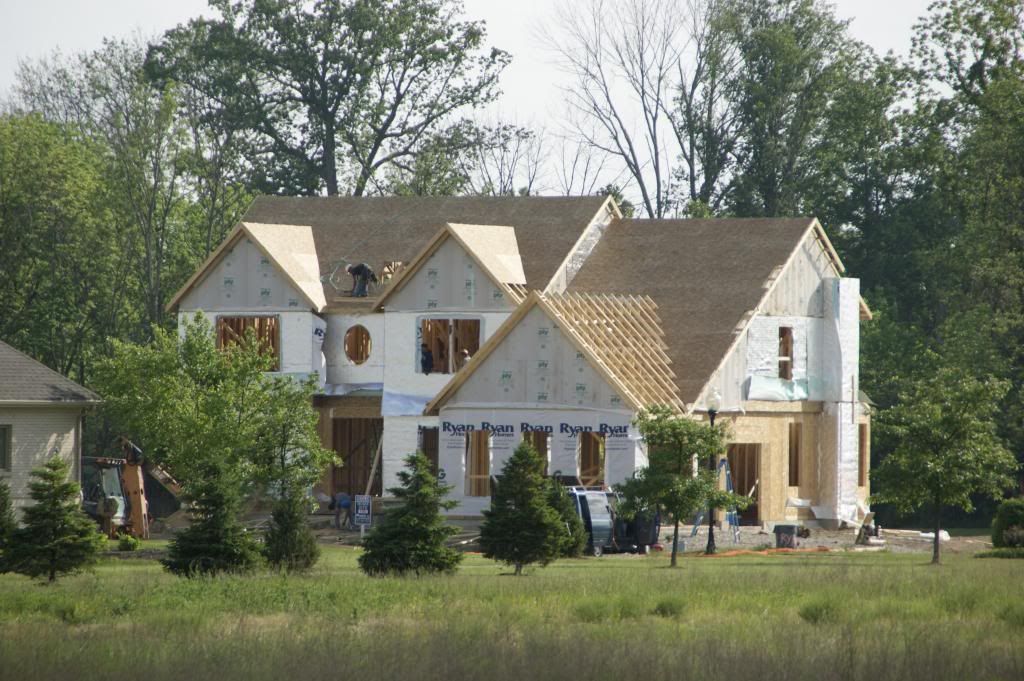 Zoomed in even more...
They have the Finished Attic Option...jealous!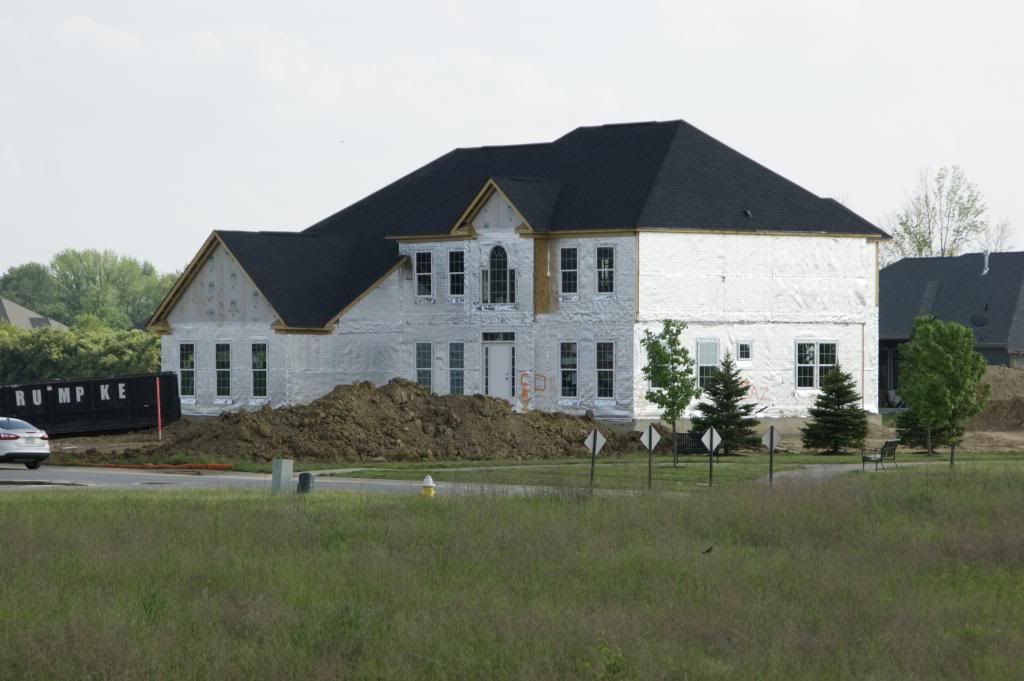 To Compare Courtland vs. Highgrove
Other than roof, has similarities.