Follow-up to yesterday:
Our waterproofing re-inspection was scheduled for tomorrow versus today, along with the slab inspection. The waterproofing isn't going to delay framing but the slabs could. I've seen them pour garages after framing and even basements (especially in the winter) but I think it would be easier to slide the framing then to pump concrete in through a window.
I don't think the rough plumbing inspection happened today because they were pressure testing the lines at 430pm today. What that really means is they can't fill the trenches and grade the gravel in the basement for the slabs until the plumbing gets signed off...which means the slab inspection can't get signed off and the framing can't begin. Arrrggg, @#$Expletive, @#$Expletive... Trying to put our socks on after our shoes. You can do it this way but it's not as effective.
A look ahead:
Hopefully the 3 inspections that are scheduled tomorrow go off without a hitch; in the right sequence and with enough time to prep for the next one (i.e. Plumbing in the morning and slab in the afternoon). If this works out, they could pour concrete tomorrow or Friday. If that happens, and the wood package shows up then there is a small chance they could start framing Saturday. The crew that is framing our house was just finishing up 2 houses at another RH development this morning... was going to go to another community and frame a house, then to us. I'm thinking it is possible they will be done by Friday and could be available by Saturday but it would be close. Of course I would like to start sooner rather than later but if Monday were the day, then that would be OK too. Although, it would make for another long, impatient weekend.
Pics of the finished plumbing:
Sump Pump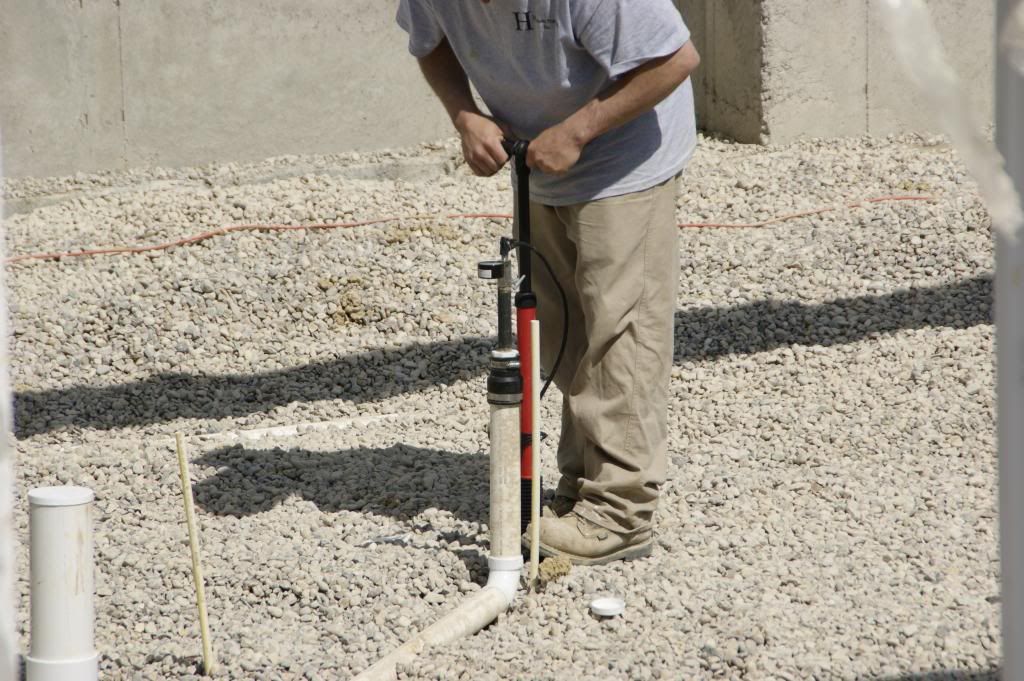 Pressure Testing System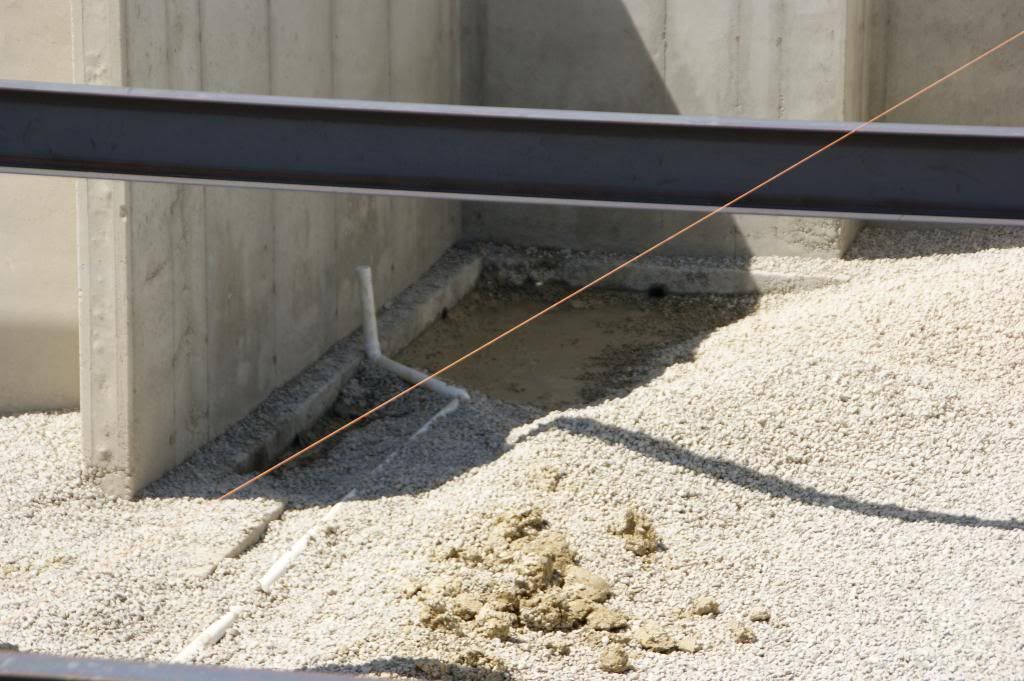 Rough for Kitchenette Drain
Pics of the corrected waterproofing: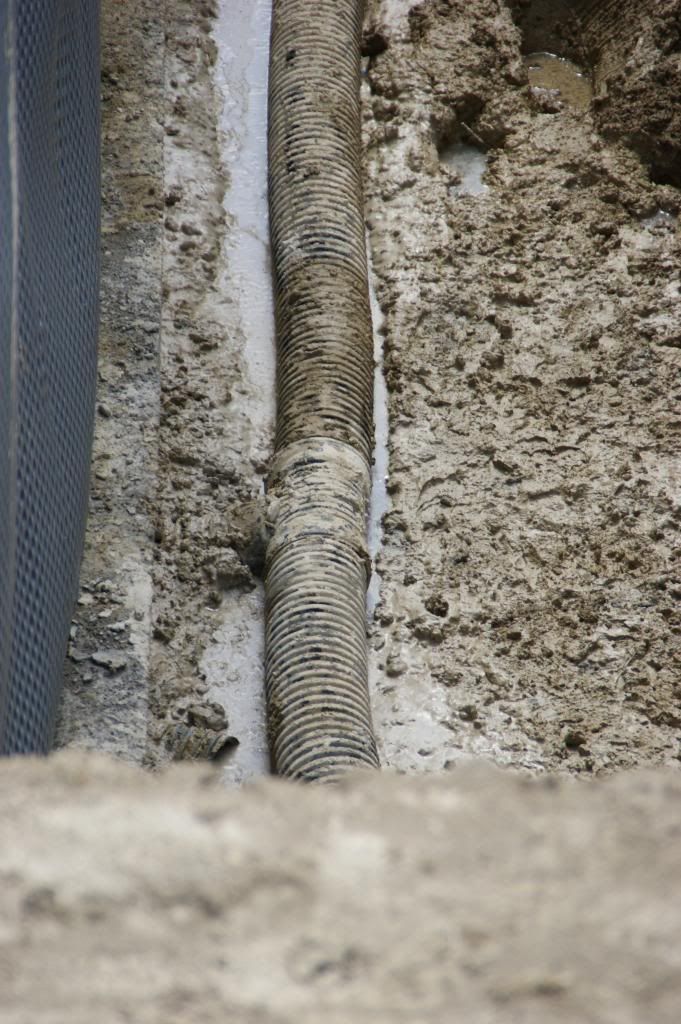 Re-coupled Drain Pipe
Started Adding Gravel for Drainage System (they were finishing when we left)
Pics of finished steel beams and columns:
Pics of the gravel being put in our garage:
Pics of more chipped foundation: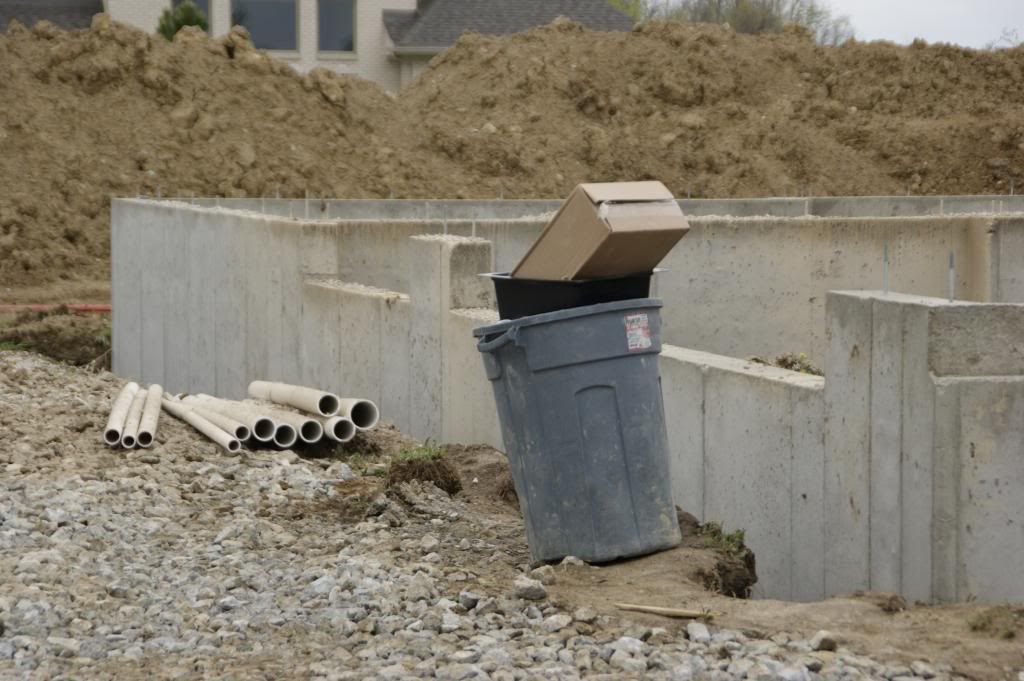 What it looked like 2 days ago before they brought the gravel in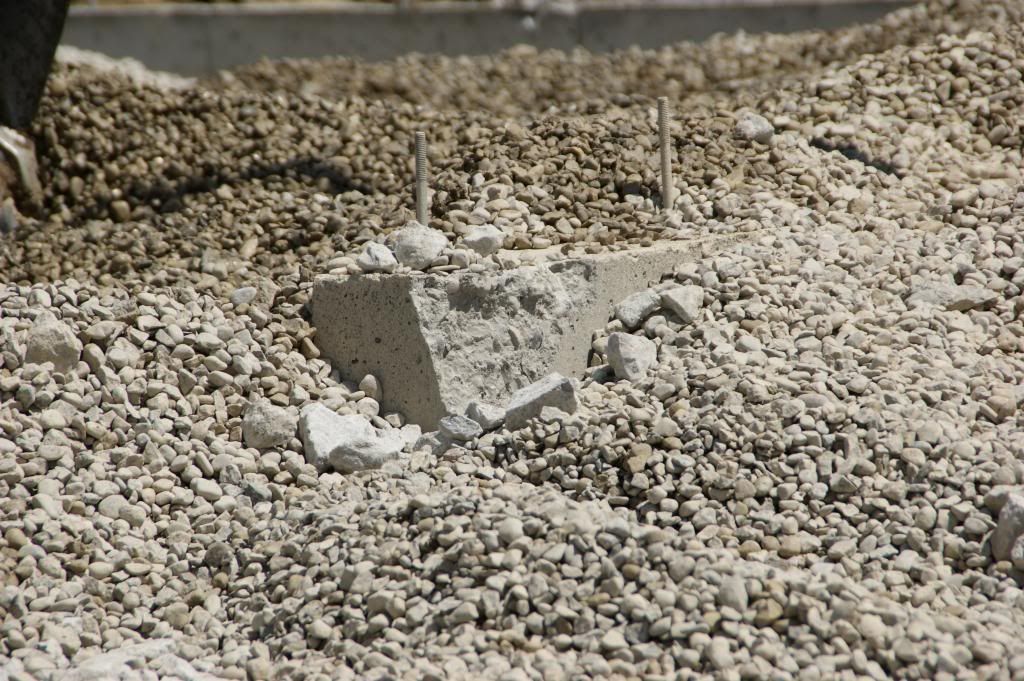 What it looks like now. The foundation between the 1 car and 2 car garage