Day 16 (Friday, May 3rd):
Very little going on at the job site today. Well actually, no work occurred. The good thing is that the slab inspection was moved up to today and it passed, so they scheduled the concrete pour for the next day, Saturday, May 4th. The wood package wasn't ready by Friday, as they thought, so they couldn't have started framing anyway. However, we still look good for schedule.
Also, the footing they had to pour goes to a free standing pier that will be put in place during framing. This pier will carry another column above, on the main floor at the entrance to the Formal Living Room, which in essence carries Bedroom #3, which will be my little boys room. I'm OK with getting this one right, don't want that bedroom falling. Thank you for catching this Mr. Inspector.
"So I thought I might of wanted to do a B&E then half way through I realized I just wanted to do the B part. Just sort of kick down the door but not actually go in..."
- paraphrased from Dane Cook

There was some discussion of having a pole installed in our house... this wasn't what I had in mind. Well with so little work being accomplished at the site, what else is a girl to do with her time? Pole dancing of course (j/k, haha)...

Day 17 (Saturday, May 4th):
Poured Slabs: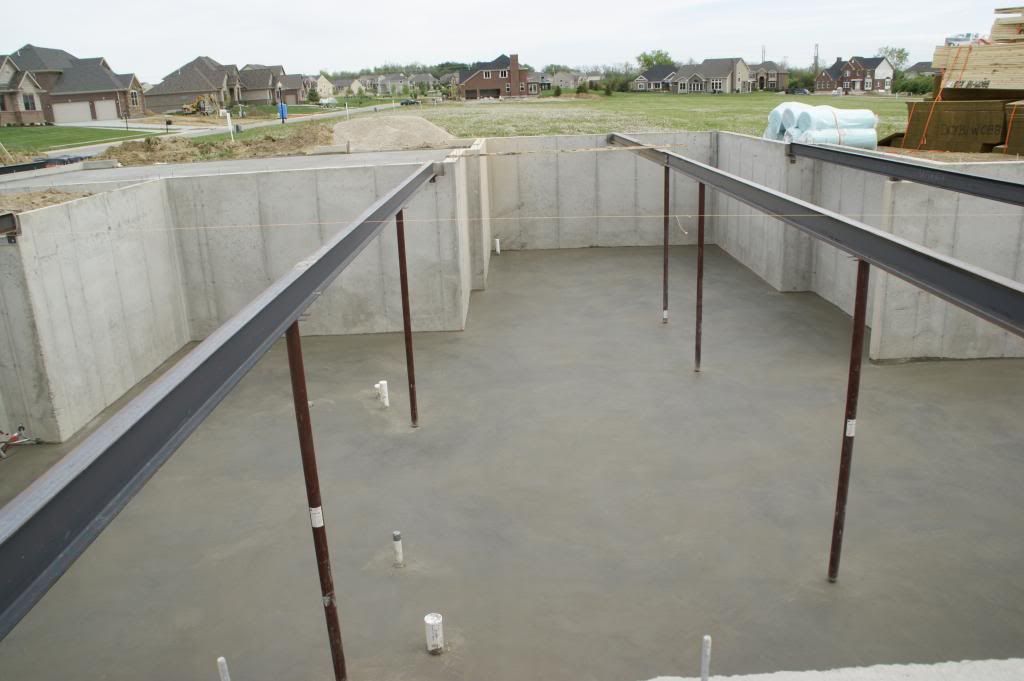 Standing near Formal Living Room looking toward Kitchen at other end.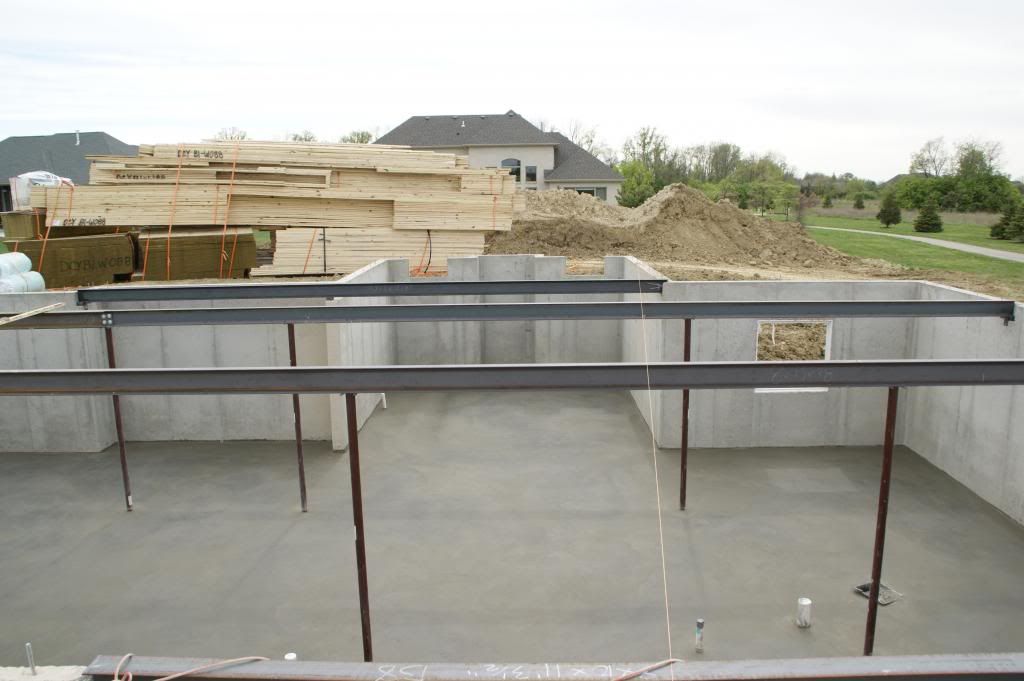 At Front Door looking toward Family Room in Back
Garage (I mean Airplane Hangar)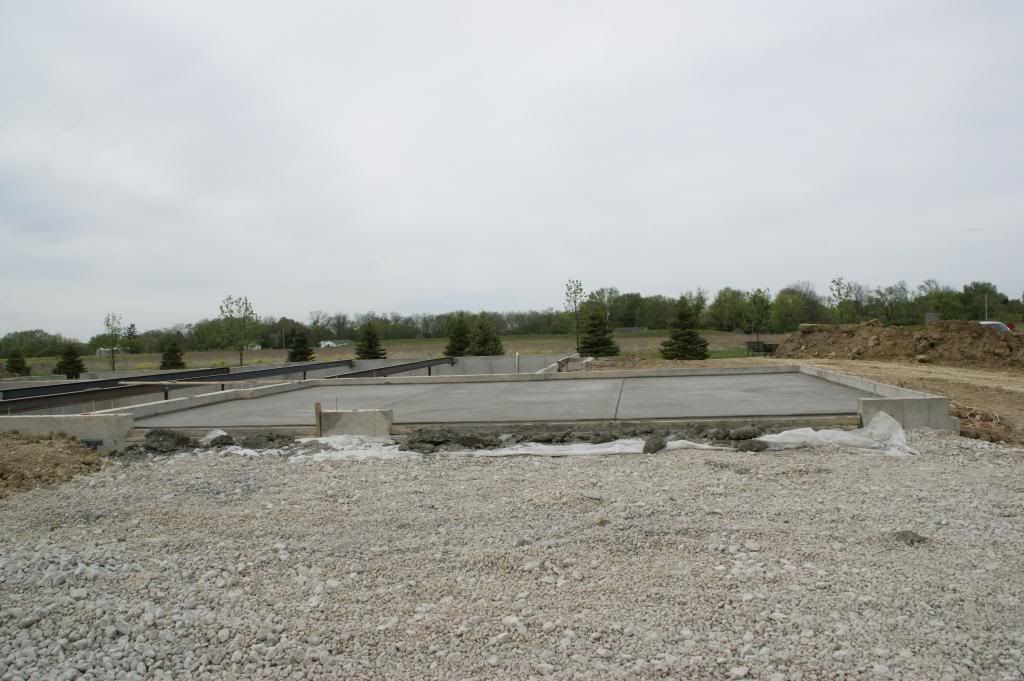 I don't think I will be able to get a set of wings through there...
At Kitchen looking toward Family Room and Study
I was wondering how these guys got out of the basement. They have a portable hover craft...of course!
Hover Craft
Wood Package Showed Up
The first wood package showed up, so they will begin framing on Monday. This upcoming week will be whirlwind of activity. Based on how quickly these guys work, the house will be framed, with windows and doors installed and ready for roof shingles by next Saturday (May 11th).
The second package should arrive either Monday or Tuesday. It has all the wall panels, which are pretty important. This could be the only thing that will slow these guys down. They have the roof trusses and the floor system on site now. Obviously we won't need the trusses for at least a day or so.
First of many material deliveries...
Floor system, house wrap and more ;-)
Laminated Beam. Thought it looked cool.
Crack in Foundation
The one thing you can count on with concrete is that it will crack. I'm going to ask the PM next week about the one in the picture below. I just want to know if we need to worry about it. With our climate I'm concerned about water getting in there, it freezing, expanding and creating a larger crack.
Crack starts on top...
...and continues down side.